Lynell W. Klassen, MD
Emeritus Professor, Division of Rheumatology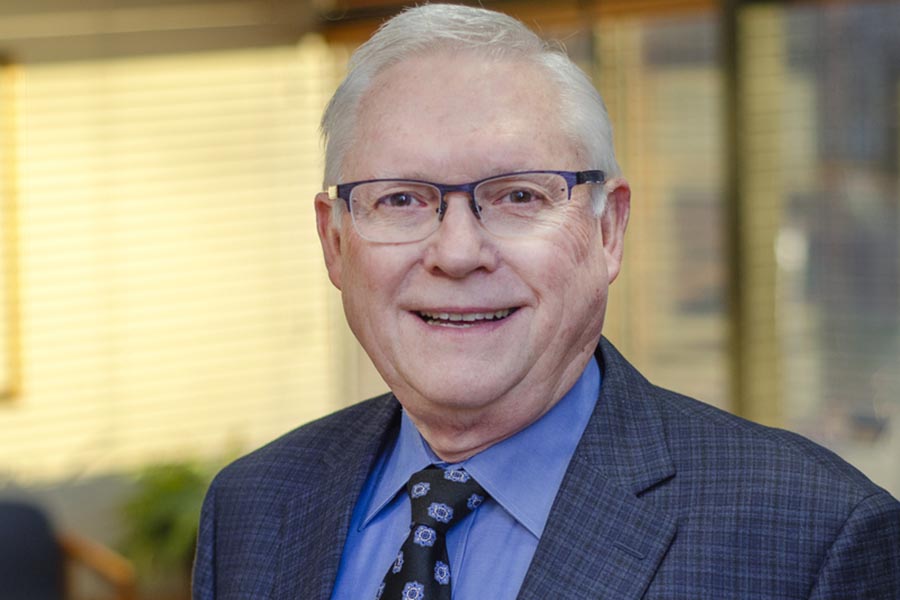 Dr. Klassen received his MD from the University of Kansas School of Medicine and completed his residency at the University of Iowa Hospitals and Clinics.  Following a fellowship at the Arthritis and Rheumatism Branch of the National Institutes of Health, Dr. Klassen returned to the University of Iowa as chief resident, fellow-associate, and assistant professor.  He came to UNMC in 1982 and has served as founder and chief of the Division of Rheumatology and Immunology, VA chief of Rheumatology, Vice-Chair of Medicine, and VA Associate Chief of Staff/Research.  Dr. Klassen completed 9 years as the Henry J. Lehnhoff Professor and Chair of the Department of Internal Medicine (2005-2014).  At UNMC, he initiated the Experimental Immunology Laboratory, co-directed the Bone Marrow Transplant Program, and founded the HIV Clinic.    
Dr. Klassen has a long-standing interest in understanding the mechanisms of autoimmune disease. 
He has been continuously funded from 1976 - 2019, by the NIH and/or the VA to perform basic and translational research in cellular and molecular immunology.  He has been the recipient of a ten-year NIH Method to Extend Research In Time (M.E.R.I.T.) grant awarded for innovative research in the pathophysiology of autoimmune reactions and served on the NIH NIAAA National Advisory Council.  He has been involved with multiple national educational programs for the American College of Rheumatology (ACR) and the American College of Physicians (ACP) and is currently director of the ACP Midwest Internal Medicine Board Review Course.  He was named a Master of the ACP in 2011.  Dr. Klassen maintains an active clinical practice in rheumatology and immunodeficiency at UNMC and Master of the ACR in 2016.
Research
Pathogenesis of autoimmunity
Immunodeficiency
Education
Medical School: University of Kansas School of Medicine, 1973
Residency: Resident, Internal Medicine, University of Iowa Hospitals and Clinics, 1974
Chief Resident: Internal Medicine, University of Iowa Hospitals and Clinics,1978
Training: Clinical and Research Associate, Arthritis and Rheumatism Branch, NIAMDD, National Institutes of Health, 1977
Division
University of Nebraska Medical Center
Department of Internal Medicine
Division of Rheumatology and Immunology
986270 Nebraska Medical Center
Omaha, NE 68198-6270