Snehal Gajiwala, MD
House Officer IV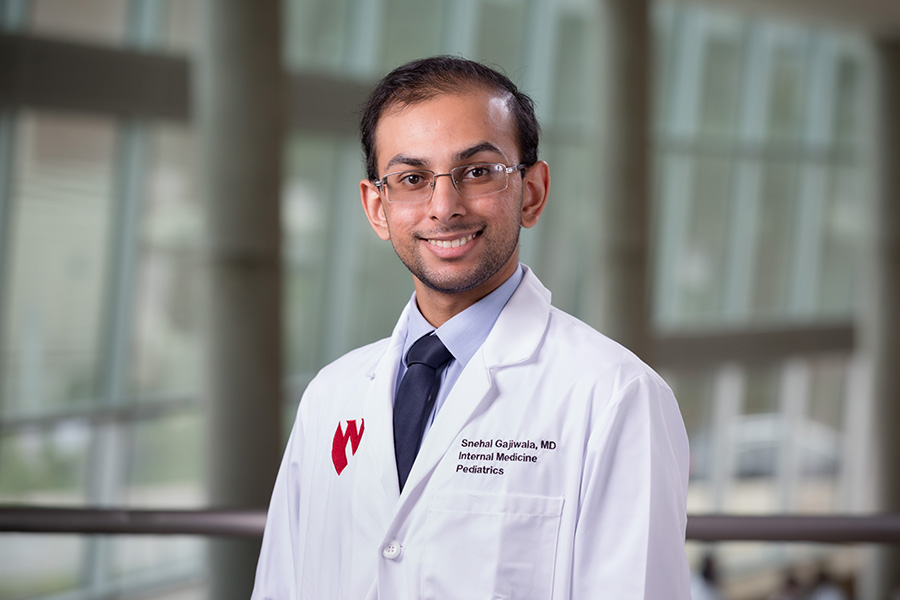 Name:
Snehal Gajiwala
Hometown:
Layton, Utah
Where did you go for Undergraduate and Medical School?
The University of Utah for Biomedical Engineering
The University of Utah School of Medicine
Career aspirations:
I have many interests, but I'm most interested in congenital heart disease or being a combined hospitalist.
What was your first job?
Tutoring
What is the furthest you've traveled from Omaha?
Mumbai, India
If you couldn't work in medicine, what would you do?
If I couldn't work in medicine, I'd would probably use my undergraduate degree and be an engineer.
Best thing to do in Nebraska if you only had one day?
I haven't spent much time in Nebraska yet, but spending the day at the zoo would probably be best.
Most fond residency experience or memory up to this point?
TBD, though matching here was pretty great.