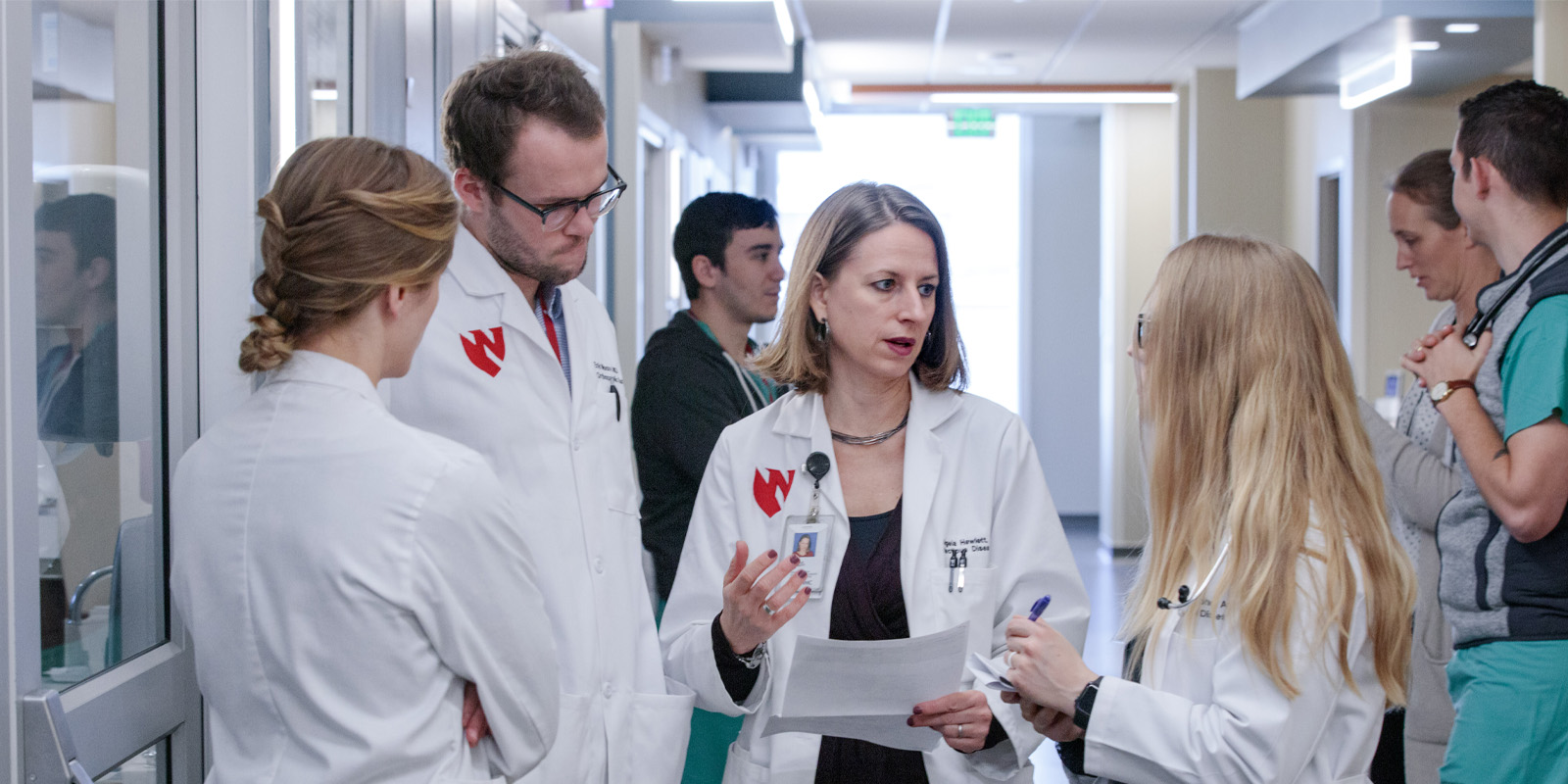 Our faculty leaders excel in training the internists of the future not only in the care of patients, but also in the essential methods of patient safety, quality improvement, interprofessional and team-based care, management of aging and multi-morbid patients, and skills for lifelong learning.
Our department is committed to producing not just confident and competent internists and subspecialists, but also physicians who have the motivation and skills to continue educating themselves and others for the rest of their careers.
Internal Medicine Graduate Medical Education Programs
Residencies
Learn about the opportunities offered through our two Internal Medicine residency programs.
Fellowships
Our fellows gain hands-on training and skills in education, research and patient care. Learn about each of our 11 programs.