Natasha Gallett, MD
House Officer IV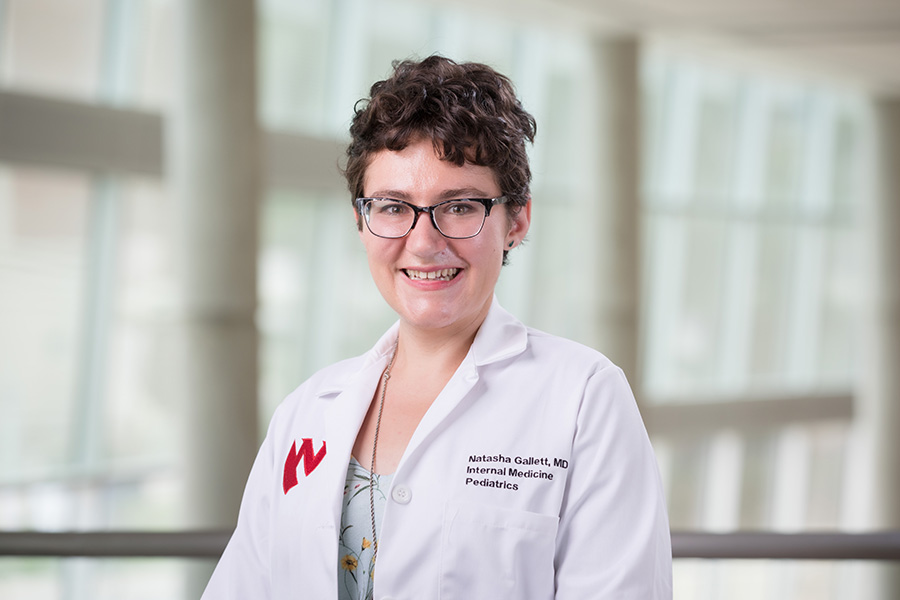 Name:
Natasha Gallett
Hometown:
Breezy Point, MN
Where did you go for Undergraduate and Medical School?
I was at the University of Minnesota – Twin Cities for undergraduate and University of Minnesota Medical School, Duluth campus for medical school. I also participated in RPAP (Rural Physician Associate Program) during my MS3 year in Willmar, MN before moving to our Twin Cities campus.
Career aspirations:
My goal is to practice rural primary care and hospital medicine for all ages.
What was your first job?
My first official job was as a nanny for two darling girls.
What is the furthest you've traveled from Omaha?
I studied culture and identity abroad in Ireland as an undergraduate.
If you couldn't work in medicine, what would you do?
I could see myself pursuing science education & communication or community-based advocacy work.
Best thing to do in Nebraska if you only had one day?
Eat at a different restaurant for each meal and hike the parks and gardens between meals.
Most fond residency experience or memory up to this point?
Getting the call from Dr. Ashford on Match Day to welcome me into the program.