Jimmy McCluskey, MD
House Officer IV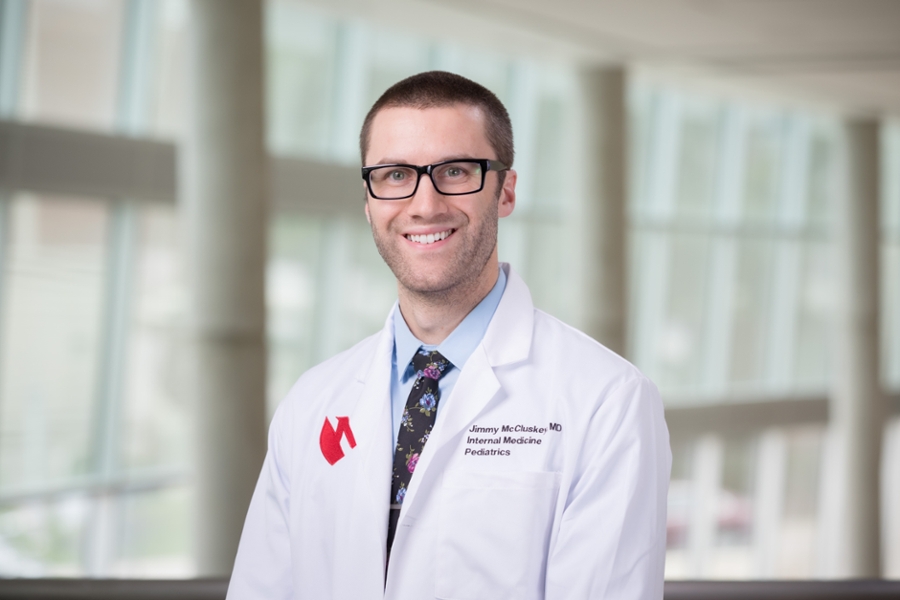 Name:
Jimmy McCluskey
Hometown:
Deer River, MN
Where did you go for Undergraduate and Medical School?
AA: Itasca Community College in Grand Rapids, MN
BS: The College of St. Scholastica in Duluth, MN (Biochemistry)
MD: The University of Minnesota Medical School in Minneapolis, MN (via Duluth Campus)
Career aspirations:
Tough question, I like rural areas and the medicine that comes with many of them (primary care and hospital medicine), but my other passion is teaching. So, I may gravitate toward a practice where I can be involved with a high volume of learners. There are a few sub-specialties that interest me as well, so I have some work to do figuring this out.
What was your first job?
I started off with two at age 16, a nursing assistant at one nursing home and activities personnel at another. Be advised: Bingo is not a joke in these settings.
What is the furthest you've traveled from Omaha?
San Juan, Puerto Rico comes in as the winner at 2,360.14 miles.
If you couldn't work in medicine, what would you do?
I was asked this at my UNMC interview! I told them astrophysicist, and I'll stick to it.
Best thing to do in Nebraska if you only had one day?
Personally, I haven't done much more than drive through the state, but when reading about the Wildcat Hills, they looked amazing, so I'm adding them to my bucket list.