T. Scott Diesing, MD
Associate Professor
Medical Director of Inpatient Neurology Services
Neurohospitalist Medicine Division Chief

402-559-3341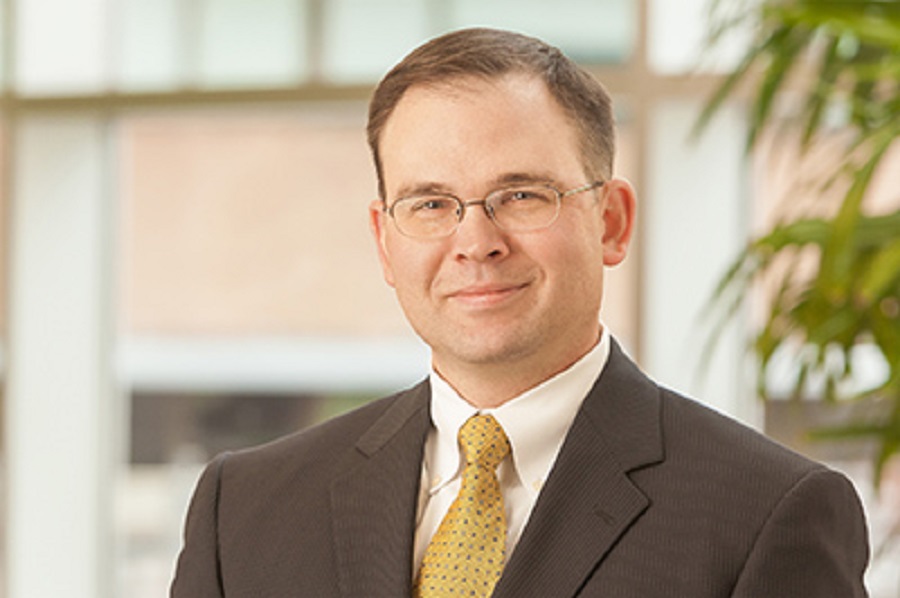 Dr. Diesing is an Associate Professor and Medical Director of all inpatient Neurology Services in the Department of Neurological Sciences at UNMC. He is board certified by the American Board of Psychiatry and Neurology as well as the American Board of Electrodiagnostic Medicine. He is a member of the American Medical Association, American Academy of Neurology, American Association of Neuromuscular and Electrodiagnostic Medicine, Nebraska Medical Association, Metro Omaha Medical Society, Mayo Clinic Alumni Association, Society of Hospital Medicine and Neurohospitalist Society.  His awards include the NMH Meaning of Care Award and the PPA Emerging Physician Leader Award.
Dr. Diesing is a native of Omaha. He graduated from the University of Nebraska at Omaha. He attended the University of Nebraska Medical Center on scholarship and received his MD in 2002. He completed his medical internship and residency in neurology at Mayo Clinic in Rochester, Minn. He returned to Omaha to become a partner at Neurology LLP, where he practiced general neurology for over eight years. During that time, he founded the Stroke Program at Nebraska Methodist Hospital and served as its Medical Director while it achieved designation as a Primary Stroke Center. He previously served as the Medical Director of the Nebraska Medical Center Neurophysiology Lab and as a Methodist PHO Board member.
He currently serves on the Nebraska Medical Education Foundation Board of Directors and Live On Nebraska Medical Advisory Board. Dr. Diesing is the founding Chief of the Division of General Neurology. He is the Medical Director of the Hospital Neurology Program, Nebraska Medicine Neuroscience Unit and chair of the Unit Based Medical Director Leadership Group. His clinical focus includes teaching, quality and patient safety, acute neurovascular disease and neuroinfectious disease. Dr. Diesing is a regional recognized authority in COVID-19 related neurologic complications. He serves in numerous administrative leadership roles within Nebraska Medicine.
Clinical Interests
Neurohospitalist medicine, neurovascular/stroke and neurocritical care.
Awards
UNMC Impact in Education Award, Inter-professional Education Scholar (nomination) (2018)
Most Effective Rounding Award, UNMC Neurology Residency Program (2019)
Teacher of the Year, UNMC Neurology Residency Program (2018-2019)
UNMC Impact in Education Award, Inspirational Mentor of Educators (nomination) (2019)
Resident Advocacy Award, UNMC Neurology Residency Program (2019-2020)
Physicians Leadership Program, Health Management Academy (2020)
UNMC Impact in Education Award, Inspirational Mentor of Educators (2020)
Affiliate Faculty for the College of Saint Mary (2021)
Department of Neurological Sciences
988440 Nebraska Medical Center Omaha, NE 68198-8440
Fax: 402-559-3341