About Us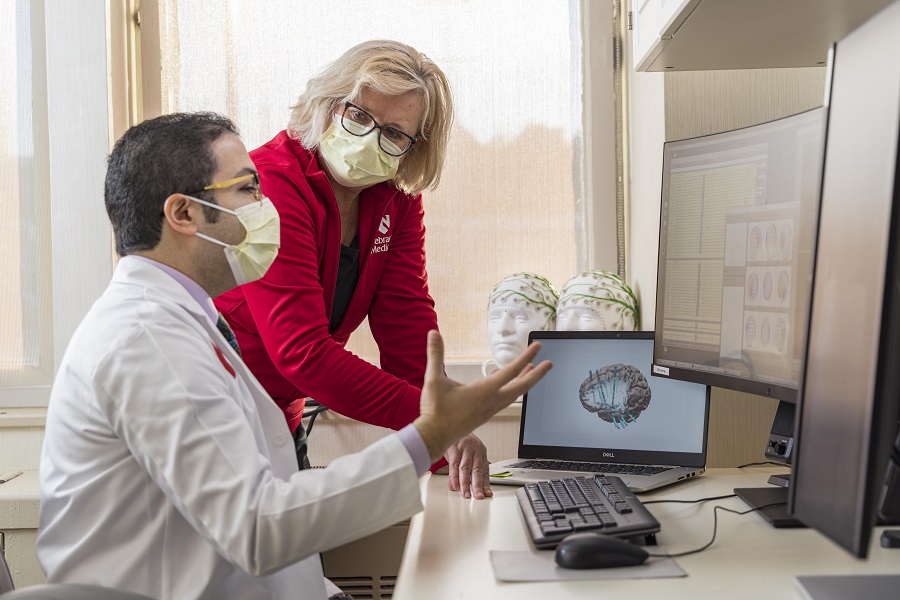 The Department of Neurological Sciences constantly pursues all aspects of the UNMC mission: clinical service, medical education, biomedical research and community outreach.
Our residents are trained at the University of Nebraska Medical Center and affiliated institutions (Omaha VA and Children's Nebraska). Our residents receive outstanding exposure and training in all aspects of neurological diagnosis and care, consistently excel in national in-service examinations and obtain premier fellowship positions nationwide. 
Research is a core mission of our department, from clinical trials to a broad range of basic, translational and clinical studies to address urgent biomedical research questions. Neurological Sciences faculty collaborate with physicians and researchers across campus and with other academic and private partners, research networks and patient communities. Research is bolstered by a state-of-the-art functional MRI, magnetoencephalography PET scanning and other tools. The department also anchors two large Institutional Development Awards (IDeA), namely the Great Plains IDeA-Clinical and Translational Research Network and the Cognitive Neuroscience of Development & Aging Center. The Regents approved Center for Integrative and Translational Neurosciences is an umbrella for many other flagship NIH awards to build infrastructure and provide support for many basic, clinical and translational researchers.  
Our faculty are also dedicated to outreach efforts for patients, families, healthcare providers and community members to provide education and increase awareness and support for all patients and families living with neurological disorders.
Administrative Staff:
Tova Safford: Administrator I
Lisa McCann: Administrative Business Associate
Jenny Brady: Office Associate I 
Jeff Laird: Office Associate II
Kendall Panas: Project Administrator, CoNDA Center 
Sallie Weathers: Web/Social Media & Events Coordinator
Ashly Wilcox: Department Biller
Administrative Project Associates
Gregory Costello
Mary Cook
Rebecca Hague
Bella Perry-Schuett
Education 
Kyra Gause: GME/UME Education Program Coordinator II
Cesar Hernandez-Montenegro: Education Coordinator GME/UME II 
Elizabeth Morris: GME Educational Program Coordinator II 
Research 
Johna Belling: Research Grants Administrator II
Deb Heimes: Clinical Research Administrative Lead
Matt McCoy: Grants Administration Coordinator 
Nick Miller: Clinical Research Assistant
Steffen Schuett: Accountant II
Faculty
Postdoctoral
Staff