Subin Mathew, MD, MBBS
Assistant Professor, Neurocritical Care & Neurophysiology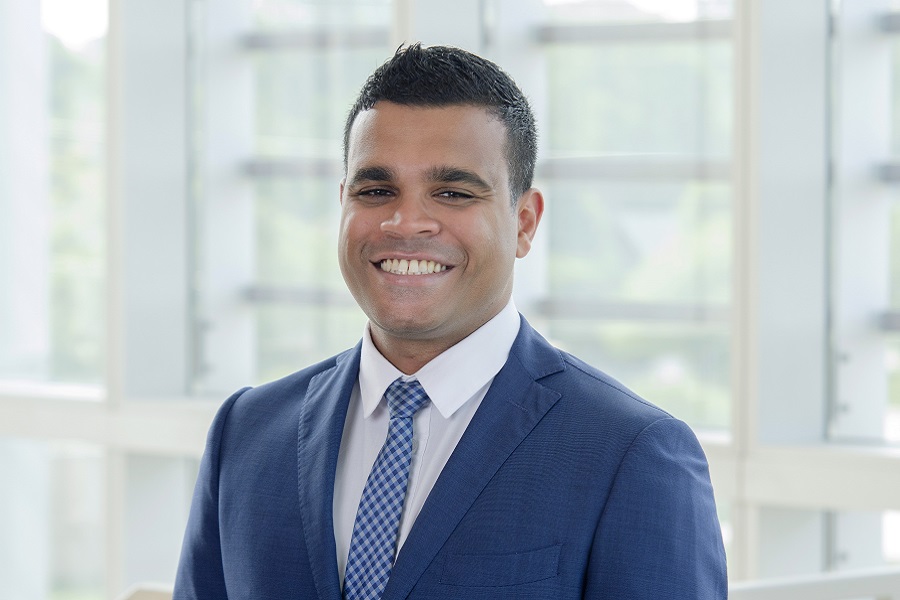 Growing up and while in medical training, I was always curious about the working and complexities of the brain and the phenomenon of consciousness. My field of practice (Neurocritical care and EEG) is an emerging area with a lot of opportunity to treat acute brain injury, prevent secondary brain damage, and improve patient outcomes. The most exciting part to me is the recent advances in noninvasive and invasive neuro monitoring in preventing any further brain injury and aid in neuro prognostication. At the end, what really matters is the brain.
Education
Dr. B.R. Ambedkar Medical College, India, MBBS (2009)
Cleveland Clinic Florida, Neurology, Residency (2018)
Emory University School of Medicine, Fellowship, Neurocritical Care (2020)
Massachusetts General Hospital, Harvard Medical School, Boston, Fellowship, Clinical Neurophysiology/Critical Care EEG (2021)
Clinical and Research Interests
Subarachnoid hemorrhage, EEG for delayed cerebral ischemia detection and status epilepticus, intracerebral hemorrhage, coma and encephalitis.
Memberships
Neurocritical Care Society
American Academy of Neurology
American Epilepsy Society
Society of Critical Care Medicine
Department of Neurological Sciences
988440 Nebraska Medical Center Omaha, NE 68198-8440