Daniel Murman, MD, MS
Vice Chair, Clinical and Translational Research
Professor, Memory Disorders
Program Director, Behavioral Neurology and Neuropsychiatry Fellowship
Director, Memory Disorders & Behavioral Neurology

402-559-8600
402-559-9510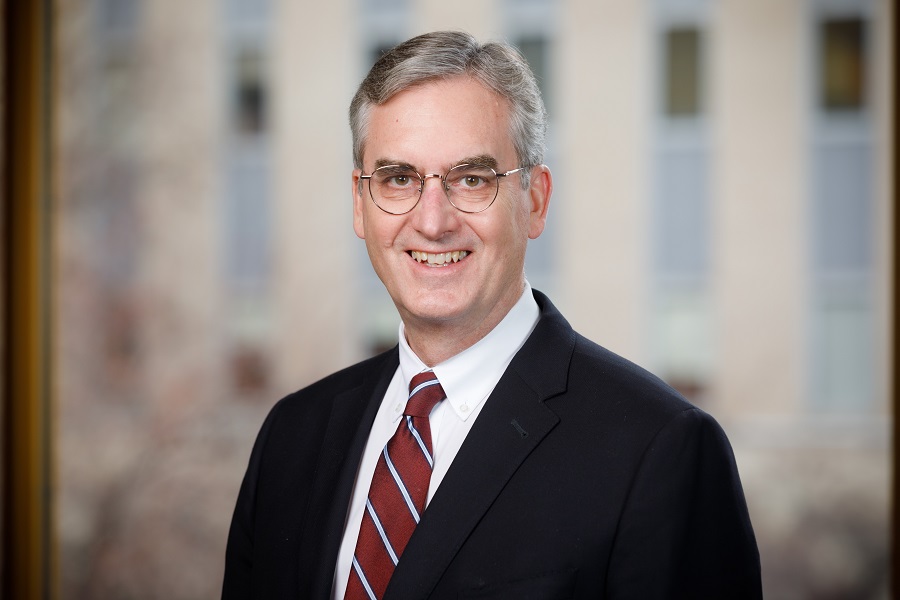 Dr. Murman is a professor with the Department of Neurological Sciences at the University of Nebraska Medical Center. This institution is also where he received his medical education, and he graduated with research honors. His postgraduate training included a Residency in Neurology and a Fellowship in Cognitive Disorders/Geriatric Neurology at the University of Michigan Hospitals in Ann Arbor, Mich.  While a fellow, Dr. Murman completed a master's degree in Clinical Research Design and Biostatistical Analysis from the School of Public Health at the University of Michigan. Prior to coming to UNMC, Dr. Murman was an assistant then associate professor in the Department of Neurology and Ophthalmology at Michigan State University.  Dr. Murman joined the faculty at UNMC in 2004.
Dr. Murman is a board-certified Neurologist with subspecialty training and certification in Behavioral Neurology & Neuropsychiatry (BNNP) and Geriatric Neurology. He is a tenured professor and vice chair for Clinical and Translational Research in the Department of Neurological Sciences at UNMC. Dr. Murman directs the Nebraska Medicine Memory Disorders Clinic and the UNMC BNNP Fellowship. The Memory Disorder Clinic evaluates older adults with symptoms of cognitive decline that may be caused by a neurodegenerative disease such as Alzheimer's Disease (AD), Lewy Body Dementias, Frontotemporal Dementias, or a Vascular Dementia. Dr. Murman provides teaching to medical students, residents, fellows, and graduate students in the areas of Behavioral, Cognitive and Geriatric Neurology. Dr. Murman's investigator-initiated research has focused on health services research of dementia care and the pharmacoeconomics of treatments for patients with AD. In addition, for over 15 years Dr. Murman has actively participated in multi-center, late phase clinical trials of new treatments for AD and for over 25 years has been involved in clinical and translational research studies focused on patients with neurodegenerative diseases such as AD, Parkinson's Disease, Lewy Body Dementias and Frontotemporal Dementias.
Education
University of Nebraska School of Medicine, MD (1989)
University of Michigan Hospitals, Resident (1990-1993)
University of Michigan Hospitals, Fellowship (1993-1996)
University of Michigan, School of Public Health, MS (1996-1997)
Clinical and Research Interests
Behavioral, Cognitive and Geriatric Neurology. 
Department of Neurological Sciences
988440 Nebraska Medical Center Omaha, NE 68198-8440
Dr. Murman's Active Clinical Research:

Anti-Amyloid Treatment in Asymptomatic Alzheimer's Disease (A4 Study)

A phase 3, multi-center, randomized, double-blind, parallel-group, placebo-controlled trial to evaluate the efficacy and safety of sodium oligomannate (GV-971) in treatment of mild to moderate Alzheimer's disease. (Green Memory Study)
ADvance II: A 12-month double-blind, randomized, controlled study to evaluate the safety and efficacy of deep brain stimulation of the fornix (DBS-f) in patients with mild probable Alzheimer's disease. 

A phase III, multicenter, randomized, double-blind, placebo-controlled, parallel-group, efficacy and safety study of gantenerumab in patients with early (prodromal to mild) Alzheimer's disease. The "Graduate II Study."

Longitudinal Evaluation of Amyloid Risk and Neurodegeneration (the "LEARN Study").