Padmashri Ragunathan, PhD
Assistant Professor, Developmental Neuroscience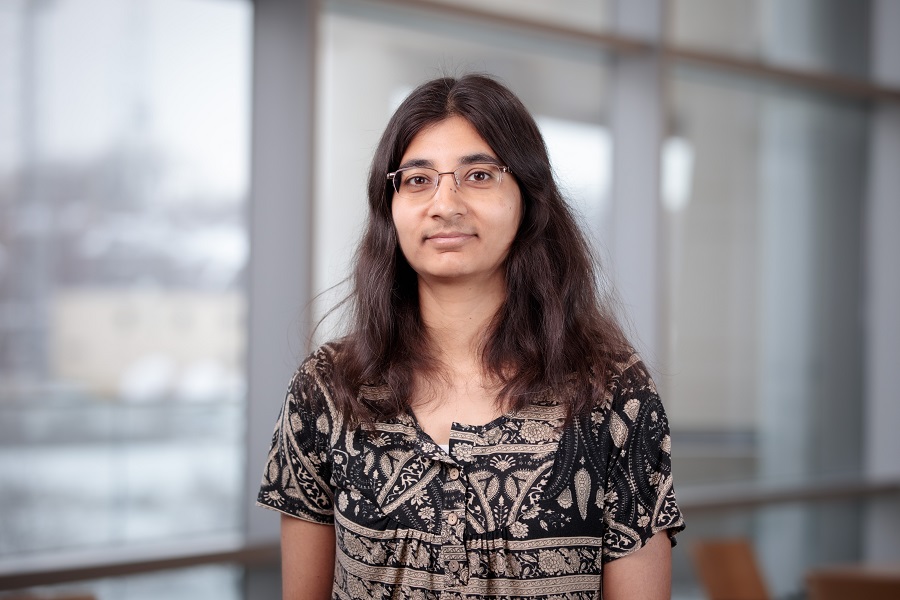 Dr. Ragunathan is an assistant professor in the Department of Neurological Sciences at the University of Nebraska Medical Center. Dr. Ragunathan received her postdoctoral training at University College London and University of Nebraska Medical Center. Her research focuses on understanding neuronal and astrocyte alterations during development and with learning in mouse models of neurodevelopmental disorders using electrophysiological, in vivo imaging and behavioral approaches.
Education
Avinashilingam Deemed University, BSc, Biotechnology/Biochemistry (1998)
Kasturba Medical College, MSc, Medical Biochemistry (2001)
Indian Institute of Science, India, PhD, Neuroscience (2006)
Research Interests
Neuron-Glia interaction, experience-dependent plasticity, neurodevelopmental disorders, Fetal Alcohol Spectrum Disorders. 
Professional Affiliations
Society for Neuroscience
Department of Neurological Sciences
985960 Nebraska Medical Center Omaha, NE 68198-5960