Pariwat Thaisetthawatkul, MD
Professor
Director, Peripheral Nerve Program
Division Chief, Neuromuscular Disorders

402-559-8600
402-559-9510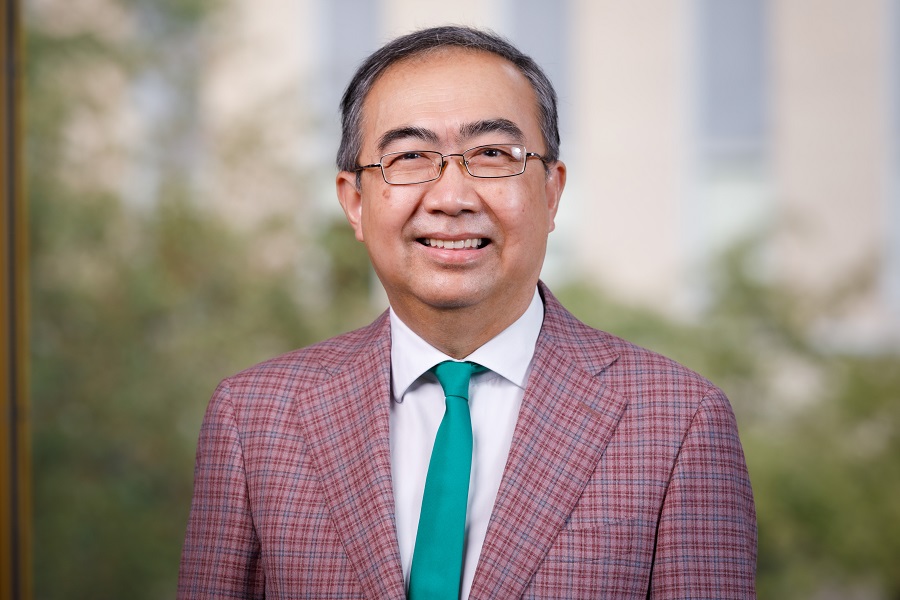 Pariwat Thaisetthawatkul, MD, is a board-certified neurologist. He graduated from Ramathibodi Hospital Medical School, Mahidol University, Bangkok, Thailand in 1990. He did his neurology residency at the State University of Buffalo in Buffalo, New York in 1997 under the chairmanship of Michael E. Cohen. He completed his neurophysiology fellowship with an emphasis on the electrodiagnosis of neuromuscular diseases at the University of Rochester Medical Center with Eric Logigian and David Herrmann in 2001 and a fellowship in peripheral nerve disease at Mayo Clinic Rochester with Peter Dyck, P James B Dyck, and Phillip Low in 2002.  He has been at University of Nebraska Medical Center since 2003 as a staff physician in the Department of Neurological Sciences. He is board-certified in neurology, clinical neurophysiology, and neuromuscular medicine by the American Board of Psychiatry and Neurology. He was recently elected to be the Fellow of American Academy of Neurology (FAAN), and Vice Chair of the Neuromuscular Section at the American Academy of Neurology.
Currently, Dr. Thaisetthawatkul evaluates and manages patients with neuromuscular, peripheral nerve and autonomic problems. He sees patients in peripheral neuropathy, neuromuscular, muscular dystrophy association and ALS clinics. He performs electrophysiologic studies to evaluate neuromuscular diseases, autonomic function tests to evaluate patients with autonomic disorders and skin biopsy to evaluate small fiber neuropathy.
Education
Ramathibodi Hospital, Mahidol University, Bangkok, Thailand, MD (1990)
Ramathibodi Hospital, Mahidol University, Thailand, Internal Medicine Resident (1993-1996)
Ramathibodi Hospital, Mahidol University, Thailand, Fellowship, Neurology (1996-1997)
State University of New York at Buffalo School of Medicine and Medical Sciences, Neurology Residency (1998-2001)
University of Rochester Medical Center, Fellowship, Clinical Neurophysiology (EMG and EEG)
(2001-2002)
Peripheral Nerve Center, Mayo Clinic, Fellowship, Peripheral Nerve Diseases (2002-2003)
Clinical and Research Interests
Peripheral neuropathy, autonomic disorders, neuromuscular diseases (muscle and neuromuscular junction diseases, diseases of the motor neurons), clinical neurophysiology
and chemodenervation for spasticity and dystonia. 
Dr. Thaisetthawatkul has written extensively in neuromuscular diseases. His work included the utility of distal compound muscle action potentials as a diagnostic criterion for chronic inflammatory demyelinating polyradiculoneuropathy, autonomic dysfunction in patients with Lewy body dementia, peripheral neuropathy following gastric bypass surgery, OKT 3 neurotoxicity, peripheral manifestation of Lyme disease, the utility of autonomic function test in the diagnosis of small fiber neuropathy, neuromuscular complications of stroke and bariatric surgery, lumbosacral radiculoplexus neuropathy and pure autonomic failure. His current research interests are helpful diagnostic parameters for inflammatory diabetic neuropathy, the use of visual cue to help with balance problem in patients with diabetic neuropathy and the role of glucose in small fiber neuropathy. He participates in a clinical trial on management of neuropathic pain and the use of medications in neurogenic orthostatic hypotension.
Department of Neurological Sciences
988435 Nebraska Medical Center Omaha, NE 68198-8435