Letter from the Program Director
"It is a privilege to work at UNMC due to its strong department and institutional support for education. I welcome you to explore training opportunities at the University of Nebraska Medical Center!"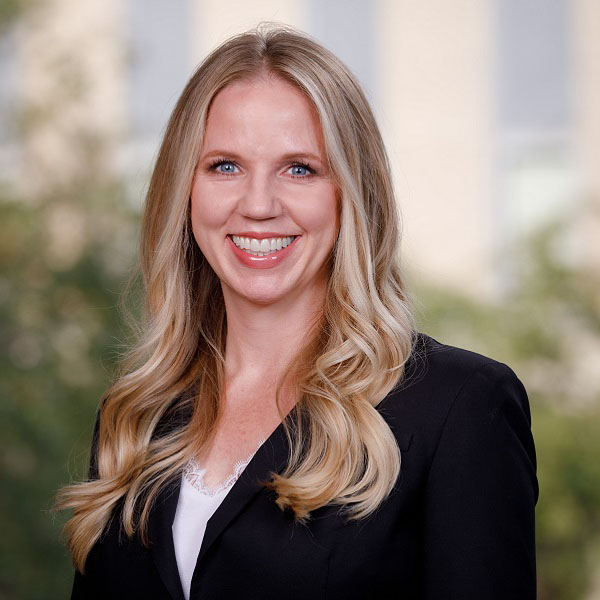 Dr. Hellman
Associate Professor & Residency Program Director, Department of Neurological Sciences
Welcome to the University of Nebraska Medical Center Neurology Residency Program! 
At UNMC, we nurture future neurologists in a safe but challenging clinical learning environment, mindful of the wellbeing of our residents. As a tertiary referral center for most of Nebraska and the surrounding areas, we provide a breadth of exposure in clinical neurology and neurosciences that is unmatched by most programs. We have 46 faculty including 36 neurology clinical faculty practicing in a variety of subspecialties including general neurology, headache, neurohospitalist, cerebrovascular/stroke, neurocritical care, epilepsy, neuromuscular, movement disorders, cognitive neurology, neuro-ophthalmology, neuro-immunology and multiple sclerosis. Rotations in pain, neuropsychology (as part of cognitive neurology), interventional neurology, sleep medicine and neuro-oncology are also available for interested residents. Numerous opportunities to collaborate with neuroscientists exist within the department through various labs such as the Mind and Brain Health (MBHL) Lab and the Dynamic Imaging of Cognition and Neuromodulation (DiCON) Lab. Our residents have many opportunities to make meaningful contributions in basic and clinical research, quality improvement, medical student and resident teaching, curriculum development, community service and leadership.
We are proud of the continued success of our residents. Our residents have consistently performed in the top 10-15% nationally on the in-service examination. We have a 100% first-time board pass rate and a robust portfolio of scholarly activity, which places our residents on a career path to success. Many of our residents choose to pursue subspecialty training, and they are successful in matching into the fellowship programs of their choice across the country, including epilepsy, vascular neurology, movement disorders, sleep disorders, neuro-immunology, neuromuscular and interventional neurology. Others have chosen to practice general neurology and have been successful in establishing these careers. We have also successfully recruited our residents to practice in Omaha and throughout Nebraska, including some who have stayed on as UNMC faculty. All of this is made possible by our departmental philosophy of ensuring success through personal and professional one-on-one mentoring.
Our residents also enjoy an excellent quality of life. Omaha is a very livable and affordable city. With just under 1 million residents, Omaha is large enough to offer many kinds of entertainment and recreation - including a thriving indie music scene - while still being small enough to feel like home. It's repeatedly listed in major "Top 10" lists of America's best cities for young adults, college graduates, job seekers and families. It's a great place to pursue your education, and you may wind up wanting to stay for your subsequent career.
It is a privilege to work at UNMC due to its strong department and institutional support for education. I welcome you to explore training opportunities at the University of Nebraska Medical Center!
Amy Hellman, MD
Neurology Residency Program Director
Associate Professor, Department of Neurological Sciences