Sudipta Panja, PhD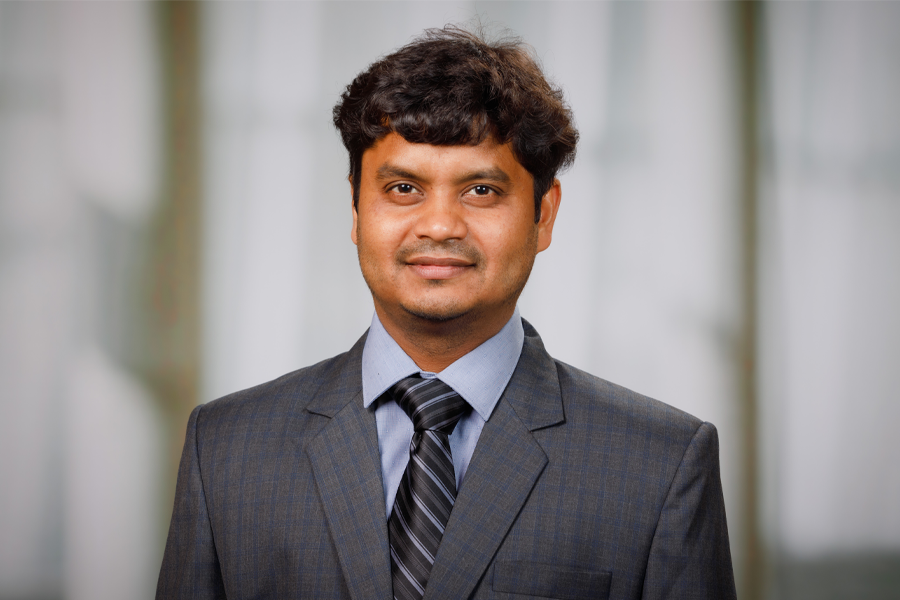 Research Interests
My research interest is the development of new nanomedicine for targeted drug/ gene delivery. My current research is focused on developing a lipid nanoparticle (LNP)-based CRISPR-Cas9 delivery system to eliminate the parvoviral DNA from the HIV-1 reservoir. Since HIV-1 reservoirs have a significant number of CXCR4/ CCR5-like chemokine receptors, LNP ornamented with CXCR4/ CCR5-ligands can efficiently target the HIV-1 reservoir. Therefore, we sought to develop CXCR4/ CCR5-ligand ornamented LNPs with an adequate lipid composition to maximize the CRISPR-Cas9 encapsulation and receptor-specific delivery to the reservoir. This advanced approach will increase the therapeutic performance of LNPs by reducing off-target toxicities.
Ongoing Projects
Development of a CXCR4/ CCR5-targeted LNP
In the CRISPR-Cas9 therapy, we deliver Cas9 mRNA and guide mRNA together. The mRNA-delivering LNP fundamentally has four components, ionizable lipid, sitosterol, helper lipid, and PEG-lipid. In the first step, we modify the PEG-lipid by synthesizing CXCR4/ CCR5-ligands conjugated PEG-lipids. Next, the modified PEG-lipids are integrated into the LNP to achieve a colloidally stable targeted LNP (T-LNP) with high mRNA encapsulation efficiency. The therapeutic performance of T-LNP to eliminate the proviral DNA from the lately infected T cells is being evaluated in in vitro and in vivo settings.  
Education
PhD, Polymer Nanomaterials, 2016, Indian Institute of Technology, Kharagpur, India
Memberships
2022–Present  Associate Editor, International Journal of Nano and Biomaterials
2022–Present  Review Editor, Frontiers in Pharmacology
2022–Present  Editorial Board Member, Biopolymers Research
2021–Present  Guest Editorial for the special issue, Polymer
2021–Present  Review Editor, Frontiers in Biomaterials Science
2022–Present  Guest Associate Editor, Biomedical Nanotechnology
Recognition
2011 Junior Research Fellowship of CSIR-UGC, India
2013 Best oral presentation award at International Conference of Polymer Quest-2013, at IIT Kharagpur, India
2013 Senior Research Fellowship of CSIR-UGC, India
Department of Pharmacology and Experimental Neuroscience
985800 Nebraska Medical Center
Omaha Nebraska, NE 68198-5800