Certification Renewal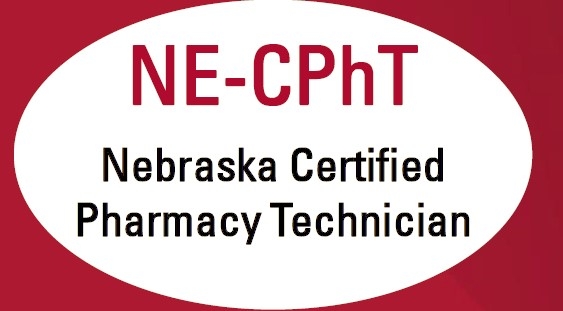 Nebraska Pharmacy Technician Certification is designated by the credentialing of NE-CPhT. Certification period is valid for two years at which time certification must be renewed to remain valid.
Continuing Pharmacy Education Requirements

CPE is defined by the Accreditation Council for Pharmacy Education as a structured educational activity designed or intended to support the continuing development of pharmacists and/or pharmacy technicians to maintain and enhance their competence. Continuing pharmacy education should promote problem solving and critical thinking and be applicable to the practice of pharmacy.
20 hours of accredited CPE are required within each renewal period. CPE must be completed within the two year certification period to be valid for certification renewal requirements. CPE carryover from one renewal period to the next is not accepted.
CPE must be specific to the pharmacy technician scope. Pharmacy technician-specific continuing pharmacy education is designated by a 'T' on the end of the CPE identification Universal Activity Number. An example of pharmacy technician-specific UAN is 197-000-06-001-L05-T. Pharmacist CPE may also be accepted when the content is at a level that ties directly to the pharmacy technician practice scope. The required 20 CPE hours must include the following topics:
One hour of pharmacy law
Pharmacy Law is designated by a UAN of '03'. For example, 197-000-06-001-03-T
One hour of patient safety
Patient Safety is designated by a UAN of '05'. For example, 197-000-06-001-05-T
One hour of healthcare fraud, waste, and abuse
Healthcare FWA has no specific UAN designator.
The two elective modules completed are listed as NE-CPhT endorsements. Maintaining these endorsements requires two hours of CPE specific to each endorsement topic.
Pharmacy technicians must maintain proof of CPE hours earned. Proof typically occurs via CPE Monitor which is a CPE tracker through National Association of Boards of Pharmacy. In addition to a profile with NABP, retain record of each CPE certificate of completion that lists the activity name, number of CPE hours earned, accrediting entity and CPE identification number.
Instructions to Renew
The $50 renewal fee is for a two-year certification period. Submit certification request to renew and $50 renewal fee at least 30 days prior to the renewal date indicated on your certification. An additional $15 late renewal fee applies ($65 total) for a renewal request less than 30-days prior to your certification expiration date. Late renewal requests are not guaranteed to process by your certification renewal date. A Request to renew prior to 90 days before certification expiration will not be honored.
Fees
| | |
| --- | --- |
| On-Time Renewal | $50 (within renewal window) |
| Late Renewal | $15 late fee + $50 renewal fee (outside of renewal window) |
| Reinstatement | $80 (Certification lapse) |
| Certificate Reprint | $10 (electronic copy)  $27 (hard copy) |
Certification Renewal Windows
| | | |
| --- | --- | --- |
| Expiration Date | Renewal Period Begins | Renewal Period Ends |
| January 30 | October 30 | December 30 |
| August 30 | May 30 | July 30 |
| December 15 | September 15 | November 15 |
Before You Begin:
Review the continuing education requirements and renewal period dates.
Download your CPE activity from National Association of Boards of Pharmacy CPE Monitor. You may be audited for your CPE requirements. Gather proof of completion of CPE for activities not listed with NABP. 
To Renew or Reinstate Certification:
Follow the instructions to enter required information on the form.
Email your NABP CPE Monitor Activity form as an attachment to Judy Neville
You will receive an email confirmation of the transaction.
After review and approval of your request to renew application, you will receive an e-copy of your renewal certificate.
Reinstatement
Pharmacy technicians who do not renew by their renewal date may request reinstatement within six months of the lapsed renewal date. As part of the Request to Reinstate process, you are required to submit a written explanation of your failure to timely renew your Certification. The CPE requirement for reinstatement is the same as the renewal requirement. Failure to reinstate within the allotted six month timeframe requires successful completion of the NE-CPhT Program to regain Certification. Reinstatement Fee is $80. Request to reinstate. 
Certificate Reprint
The fee to reprint and email an electronic certificate is $10. The fee for a hard copy certificate reprint to be sent in the mail is $27. Submit payment and email Judy Neville with your reprint request.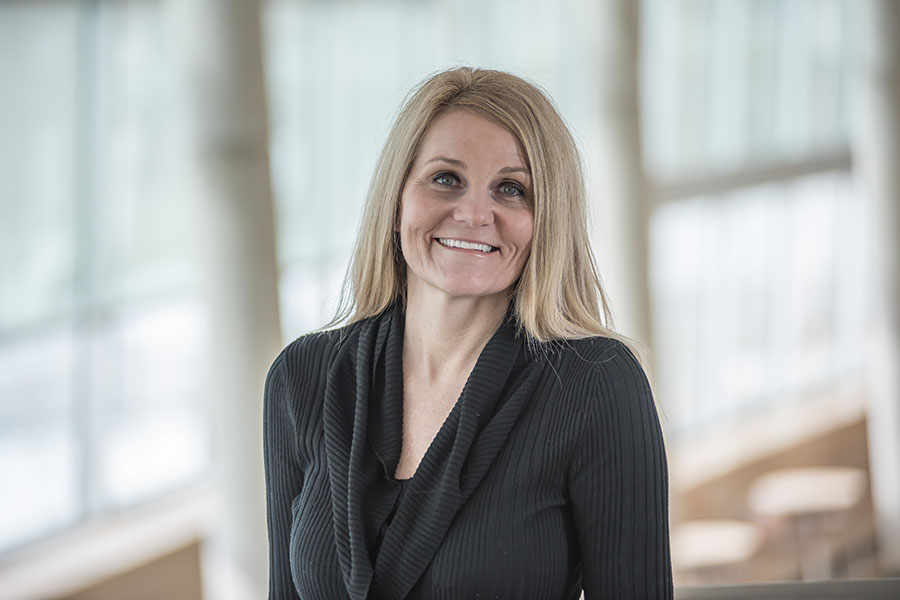 Judith Neville, CPhT, CSPT
Instructor
Director of Pharmacy Technician Education

Contact me for information regarding the Pharmacy Technician Program.
402-559-5673