Nebraska Pharmacy Technician Certification
Help others and be an important part of the pharmacy team.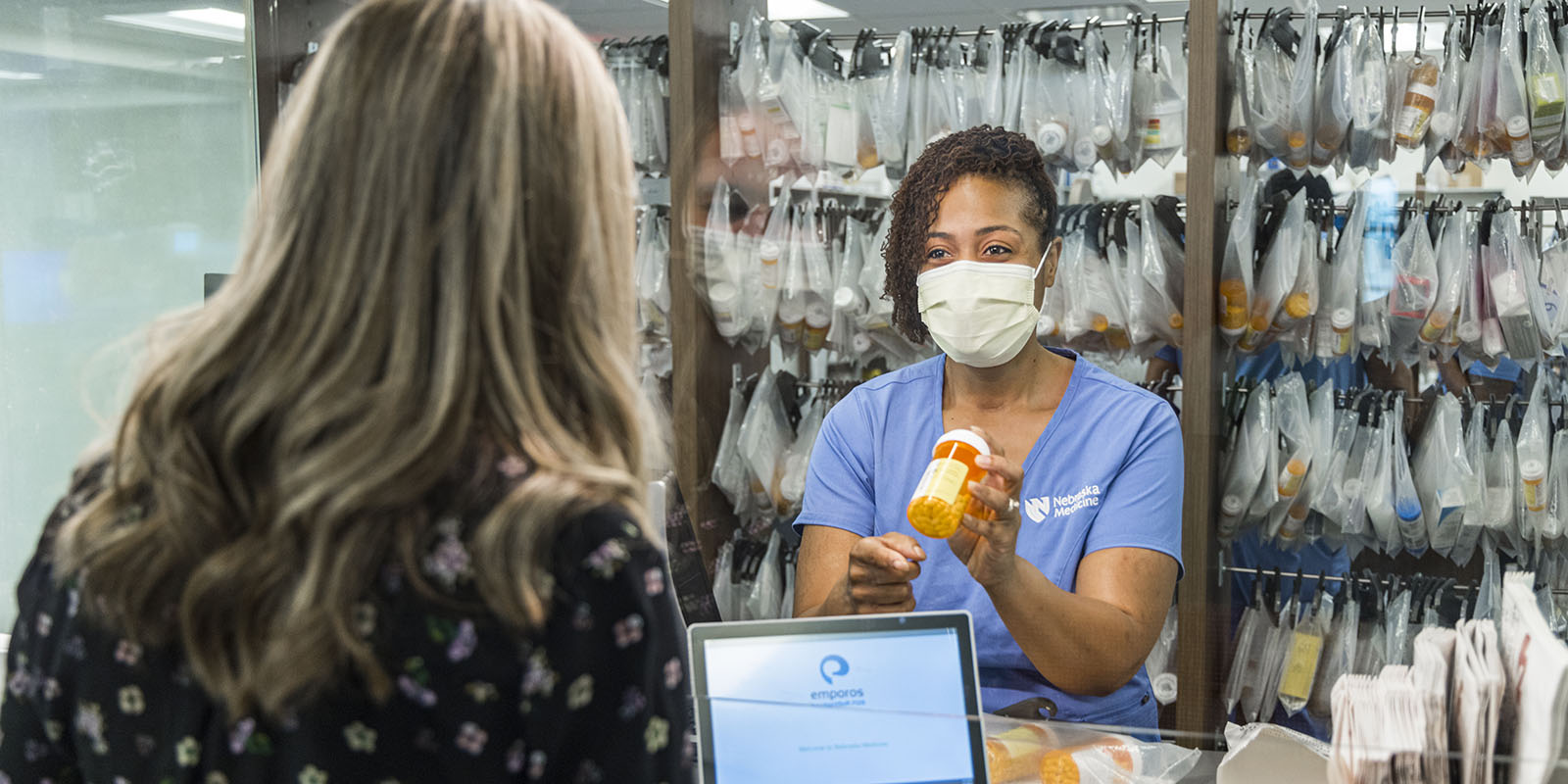 Why study for a Nebraska Pharmacy Technician Certificate?
Pharmacy technicians are important members of the pharmacy team. Pharmacy technicians assist the pharmacist in filling prescriptions, manage inventory, process insurance claims/payments and work directly with patients.

In Nebraska, certification is required to work as a pharmacy technician. Nebraska Pharmacy Technician Certification satisfies this requirement.
Why study for a Nebraska Pharmacy Technician Certificate at UNMC?
You'll receive one-on-one attention, through Zoom sessions and phone calls. Your instructors are UNMC faculty experts and guest lecturers. Employers trust UNMC and often send newly hired pharmacy technicians to us.

You'll work at your own pace in a comfortable, online environment, completing material that includes mini checkpoints, rather than formal test times at a testing center, which is required by other certifying entities. No textbooks are required.

Our students have a 91% average completion rate for NE-CPhT Certification.
Start Date
The 15th of every month
Overview
The program has five core modules: Pharmacy Law and Ethics, Patient Interactions, Basic Pharmacy Principles, Pharmacy Practice Workflow and Calculations and also offers more than 11 elective modules specific to each student's area of interest, such as sterile compounding, long-term care and veterinary pharmacy.
Campus Visit
After you complete the online modules, you'll visit campus either in person or virtually to earn NE-CPhT Certification. The visit lasts approximately three hours and consists of a large-group general session and an individualized skills assessment. Your assessment is based on the elective modules you choose to complete. There is no paper test.
Careers and Outcomes
Pharmacy technicians are in demand and the job outlook is strong. You'll have a wide choice of work settings.
Job Titles
Lead Pharmacy Technician
Inpatient Pharmacy Technician
Medication Access Coordinator
Transitions of Care Senior Associate
Senior Compounding Pharmacy Technician
Employers
Nebraska Medicine
Relycare Pharmacy
Pharmacy Solutions
O'Neill Family Pharmacy
Dundy County Hospital
Genoa Healthcare
Covetrus Veterinary Pharmacy
Charles Drew Health Clinic
Heartland Vet Supply & Pharmacy
Great Plains Health