Pre-Pharmacy Requirements
I. Chemical & Physical Sciences (Minimum 20 Semester Hours)
General Chemistry w/ Lab
Minimum  8 Semester Hours
Organic Chemistry w/ Lab
Minimum  8 Semester Hours
Physics I w/ Lab OR Quantitative Chemical Analysis
Minimum  4 Semester Hours
| | |
| --- | --- |
| II. Biological Science (Minimum 12 Semester Hours) |   |
| Biological/Life Sciences w/ Lab | Minimum 4 Semester Hours |
| Anatomy* | 4 Semester Hours |
| Physiology* | 4 Semester Hours |
| *May be a combined two semester Anatomy & Physiology Course. |   |
| | |
| --- | --- |
| III. Analytical Sciences (Minimum 7 Semester Hours) |   |
| Calculus I | Minimum 4 Semester Hours |
| Statistics OR Biostatistics | 3 Semester Hours |
IV. General Education (Minimum 21 Semester Hours)

May Include additional courses from the areas listed in Sections I-III or from any area listed below: 

Accounting
Gerontology
Business Administration/Management
History
Critical Thinking
Humanities
Economics
Literature
Education
Philosophy
Ethics
Political Science
Fine Arts (Art, Music)
Psychology
Foreign Languages
Sociology
Total Program (Minimum) 60 Semester Hours
NOTE: Approval of prerequisite courses is determined by the Associate Dean for Student Affairs and the Admissions Committee on an individual basis after all necessary information is submitted. Credits must be earned at a fully accredited institution of higher learning. Credits not considered applicable include: 1) those graded less than "C", "I" (incomplete), "W" (withdrawal), or audit; 2) those completed but not given for credit; 3) activity courses in physical education.
ADVANCED PLACEMENT: AP credit will be accepted toward prerequisite requirements if listed on a transcript from a fully accredited undergraduate institution.
CLEP: A maximum of 24 pre-pharmacy credit hours may be accepted by the College of Pharmacy through CLEP subject or general examinations. Minimum scale scores are available upon request from the UNMC Office of Academic Records. In the required course areas of the pre-pharmacy program, the College of Pharmacy will not accept CLEP hours in the following subject examination areas: Organic Chemistry; 4 of the Required Biological/Life Science Hours or General Chemistry Hours.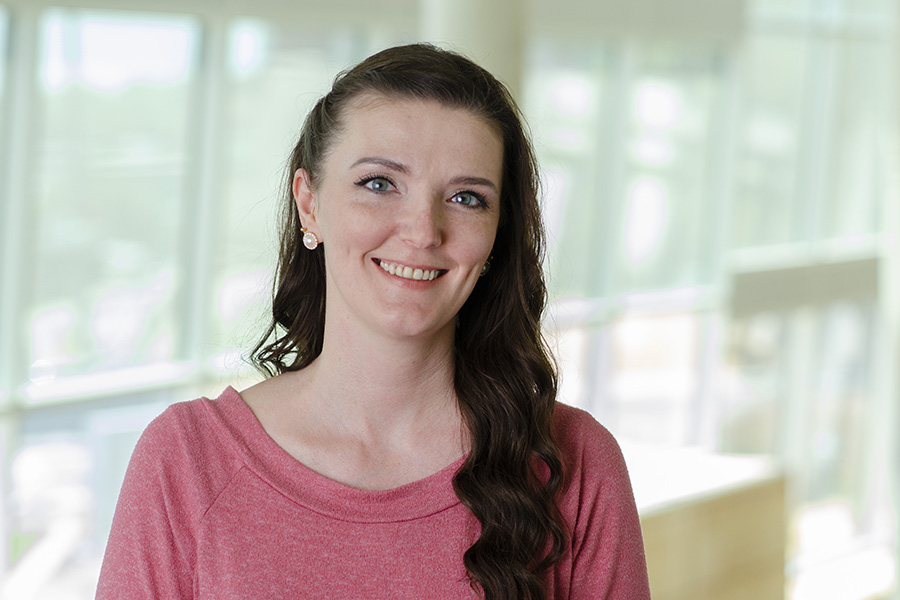 Amber Hawk, MS Ed
Director of Admissions & Recruitment

Please contact me for any questions regarding the admissions process.