Sabir A. Amin, MD, PhD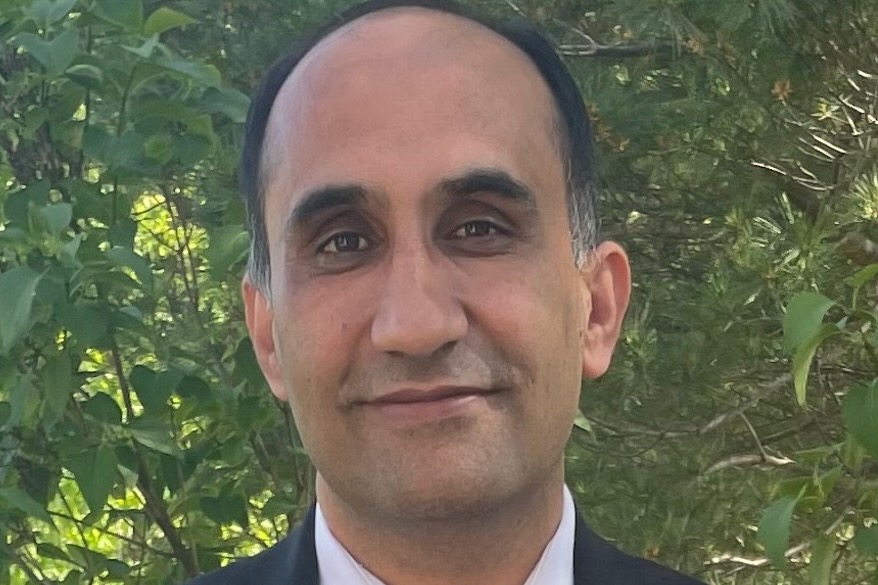 Dr. Amin is an assistant professor in the Department of Radiation Oncology at UNMC. He received his medical degree from Kabul Medical University and a PhD from the University of Nebraska Medical Center.
He joined the faculty at UNMC in July 2022 after finishing his postdoctoral fellowship in Cancer Epidemiology and Health Outcomes at Rutgers Cancer Institute of New Jersey. During his postdoctoral fellowship, he worked on cohort studies of ovarian and breast cancer patients. He used data from Kaiser Permanente Northern California, one of the U.S.'s largest integrated health care delivery systems, and data from the Women Circle of Health Follow-Up Study, one of only a few cohort studies focused on Black women diagnosed with breast cancer.
Dr. Amin is currently responsible for building and maintaining the departmental database for cancer research. For his research, he uses real-world data from large cancer databases to answer research hypotheses about the efficacy of cancer treatments and the survival outcomes of patients.
Education
MD:

Kabul Medical University, Afghanistan, 1998-2007

MBA: University of Phoenix, 2008-2010
PhD: Patient-Oriented Research, University of Nebraska Medical Center, 2014-2020
Postdoctoral Fellowship: Cancer Epidemiology and Health Outcomes, Rutgers Cancer Institute of New Jersey, 2021-2022
Research interests
Cancer Epidemiology and Health Outcomes (Gastrointestinal cancers, brain metastases, and NSCLC)

Role of immunotherapy in the survival outcomes of cancer patients using real-world data
Comparative effectiveness analysis of cancer patients
Racial cancer health disparities
Division
University of Nebraska Medical Center
Department of Radiation Oncology
986861 Nebraska Medical Center
Omaha, NE 68198-6861