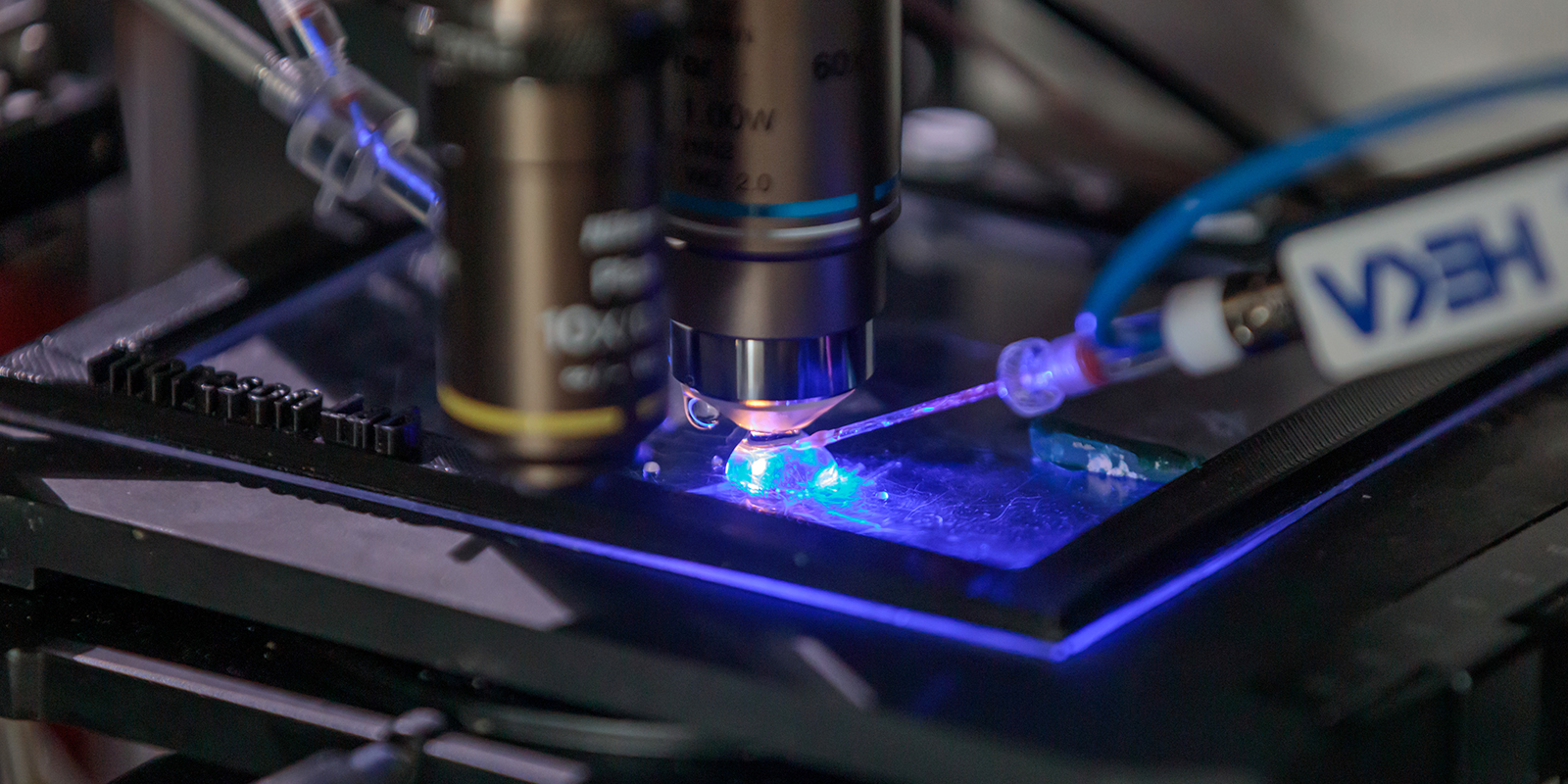 Discovering New Approaches to Eye Diseases
The mission of the Carl Camras Center for Innovative Clinical Research in Ophthalmology is to go beyond conventional therapies to develop extraordinary new treatments for vision-threatening eye diseases. Our physicians and scientists perform the most advanced research – including clinical studies – for a variety of eye diseases. Particular focuses are ocular inflammation (especially punctate inner choroidopathy), diabetic eye disease, age-related macular degeneration, glaucoma and thyroid eye disease.
Our laboratory research facilities are located in the Durham Research Towers. The Gifford-Truhlsen Research Laboratory offers state-of-the-art equipment and resources to those conducting research of the eye.
Clinical research is conducted at the Truhlsen Eye Institute.
Research Labs
Our research teams translate discoveries into new, targeted therapies. Our research center allows the department to bring scientific breakthroughs to patients through clinical studies. The team has expertise in conducting clinical trials that lead to novel therapies for a variety of eye diseases.