Lauren Sauer, MSc
Associate Director of Research, GCHS
Director, Special Pathogen Research Network
Associate Professor, Department of Environmental, Agricultural and Occupational Health, UNMC College of Public Health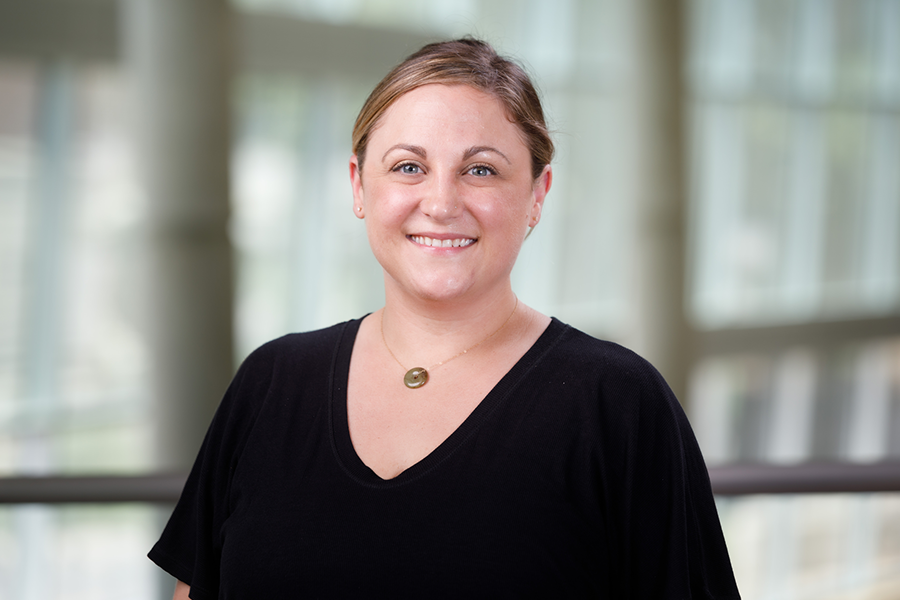 Lauren Sauer is an Associate Professor in the College of Public Health, Department of Environmental, Agricultural, and Occupational Health, at the University of Nebraska Medical Center and both the Interim Associate Director of Research and a Scholar of the UNMC Global Center for Health Security. She is an Adjunct Associate Professor of Emergency Medicine in the Johns Hopkins School of Medicine, with a joint appointment in the Johns Hopkins Bloomberg School of Public Health, department of International Health. She is also an adjunct faculty member of the Boston University Center for Emerging Infectious Diseases Policy and Research.
Lauren has been working in the field of disaster and public health emergency research and education for almost two decades and has deployed for over a dozen disaster and emergency responses, and on the US Navy's humanitarian assistance missions Continuing Promise, and Pacific Partnership. For almost a decade, Lauren served as the Assistant Director of Operations for the Johns Hopkins Go Team, a deployable Medical Asset and has worked remotely and on the ground on several disaster responses for them including Hurricane Katrina, the 2009 California Wildfires, the Haiti earthquake, the Pakistan floods, and Hurricanes Irma and Maria in the US Virgin Islands. Lauren has advised national governments, research and response networks, and nonprofit organizations on preparedness and response efforts. She has authored over 60 journal articles in the fields of bioemergencies and disaster preparedness and response.
She is the Director of the Special Pathogens Research Network, the research arm of the National Ebola Training and Education Center and is an alumnus of the Emerging Leaders in Biosecurity program at the Johns Hopkins Center for Health Security, where she is a contributing scholar. She also serves on the American Red Cross Scientific Advisory Committee where she sits on the Disaster Preparedness Sub Committee, supporting the Red Cross' operations with a scientifically sound evidence base. She previously served as Director of Operations for the Johns Hopkins Office of Critical Event Preparedness and Response and the Director of Research for the Johns Hopkins Biocontainment Unit where she ran the inpatient COVID19 biobank and served on the COVID-19 research steering committee for JHU. She also previously served as the JHU focal point for their partnership with the World Health Organization's Global Outbreak and Alert Response Network.
Lauren's research focuses mainly on human subjects research in bio-emergencies and acute disasters, as well as immediate post-disaster and post-outbreak infrastructure, including the impact of disasters and outbreaks on healthcare systems, resource availability and access, and the impact of policy on preparedness and response capabilities. Much of her work is focused on the ethical implementation of human subjects research and navigating the regulatory environment, as well as the way policy, guidance and new science impacts disaster and outbreak affected populations. Her research has focused on providing healthcare systems tools that facilitate implementation of policy requirements and clinical trials in emergencies. Planning tools for hospital bed capacity, patient management and other disaster and outbreak related needs allow hospitals and healthcare systems to break down complex, potentially unfamiliar concepts into manageable pieces. Additionally, she has focused on appropriateness of disaster response and aid for affected populations to observe positive and negative effects of distribution of aid, implementation of response strategies such as novel therapeutics, and other resources.