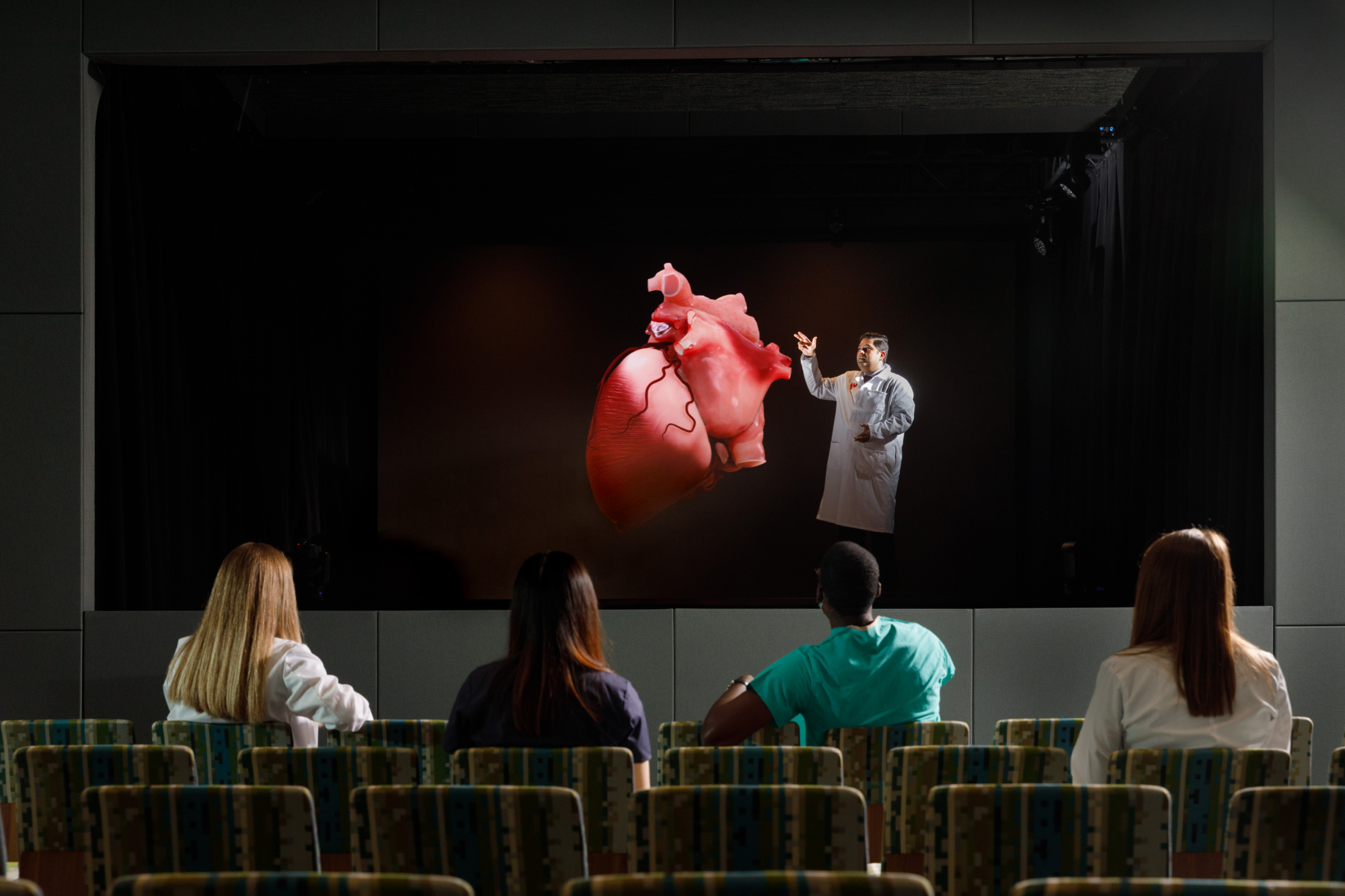 iEXCEL is home to the first holographic theater in academia.
This revolutionary technology brings learning to life, showcasing the world's most accurate 3D medical content created on site at the University of Nebraska Medical Center (UNMC) in Omaha, NE. iEXCEL creates interactive educational content for UNMC learners while also collaborating with academic, government, military and industry partners to illuminate their mission, goals and strategic vision unlike ever before through this immersive multi-sensory experience.
Contact Us
For inquiries or to learn more about the project proposal process, contact Michael Hollins, Associate Executive Director, Community & Business Strategy.