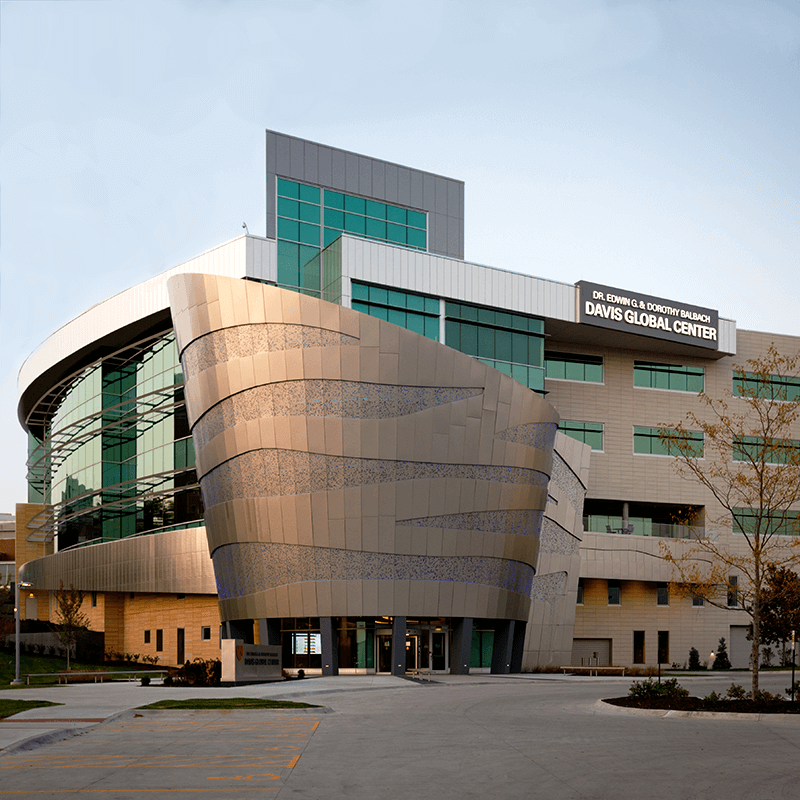 Bringing Learning to Life
iEXCEL is a transformative model for health care education headquartered in the Davis Global Center at UNMC
Our Mission
The iEXCEL program improves human performance and effectiveness in health care through the adoption of high-fidelity simulation, interprofessional collaboration and experiential learning technologies.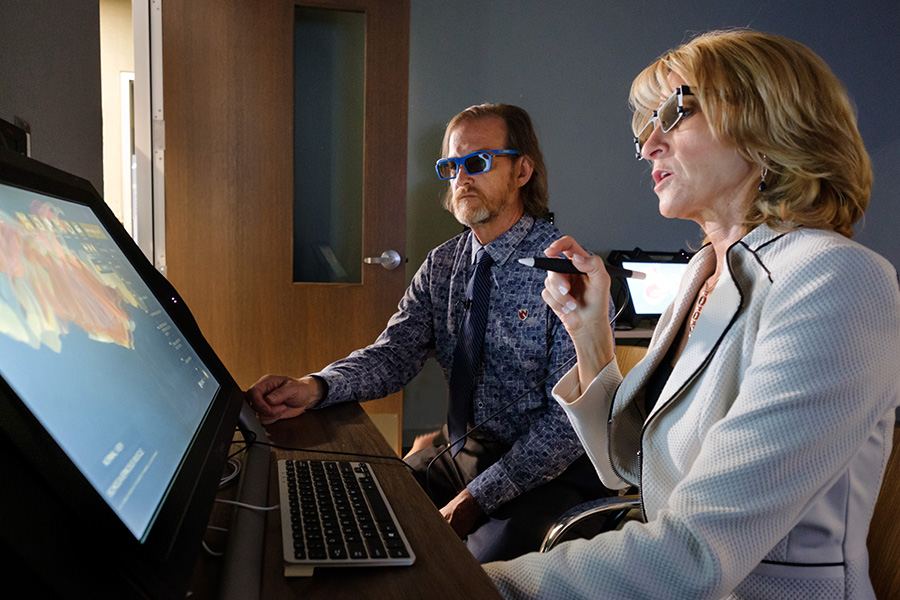 Davis Global Center
The Dr. Edwin G. & Dorothy Balbach Davis Global Center is a highly advanced clinical simulation facility purposefully designed to foster the practice of patient care in highly-functioning and effective interprofessional teams. The 192,000 sq.ft. center is made up of five distinct levels that work together to create a safe and innovative learning environment.
Education & Training
The iEXCEL training model focuses on improving the outcomes of care by emphasizing interprofessional collaboration and experiential learning.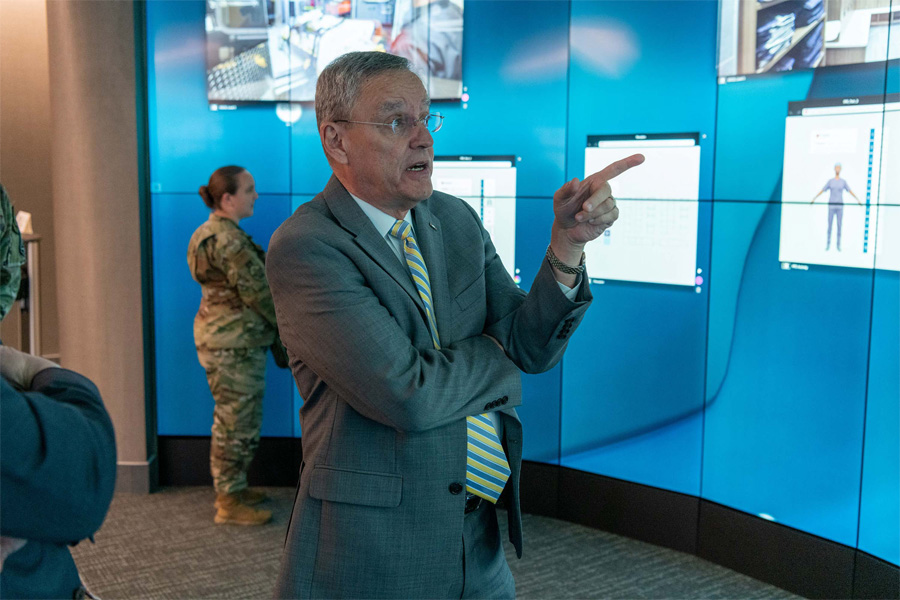 Lester Martínez-López, MD, assistant secretary of defense for health affairs, joined by Air Force officials, toured the UNMC campus at the end of October as part of an ongoing partnership between the military and the university. Dr. Martínez spent the morning with campus leaders before touring the Global Center for Health Security's facilities, iEXCEL and the Nebraska Biocontainment Unit.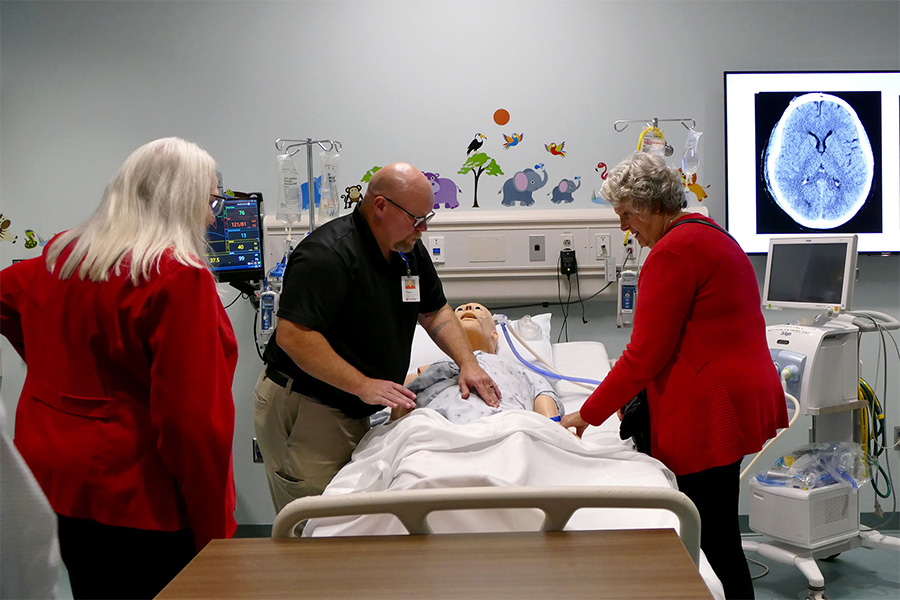 The University of Nebraska President's Advisory Council met at UNMC in late October. The event included updates from University of Nebraska System President Ted Carter and UNMC Chancellor Jeffrey P. Gold, MD, as well as a federal research presentation delivered by Ken Bayles, PhD, UNMC vice chancellor of research.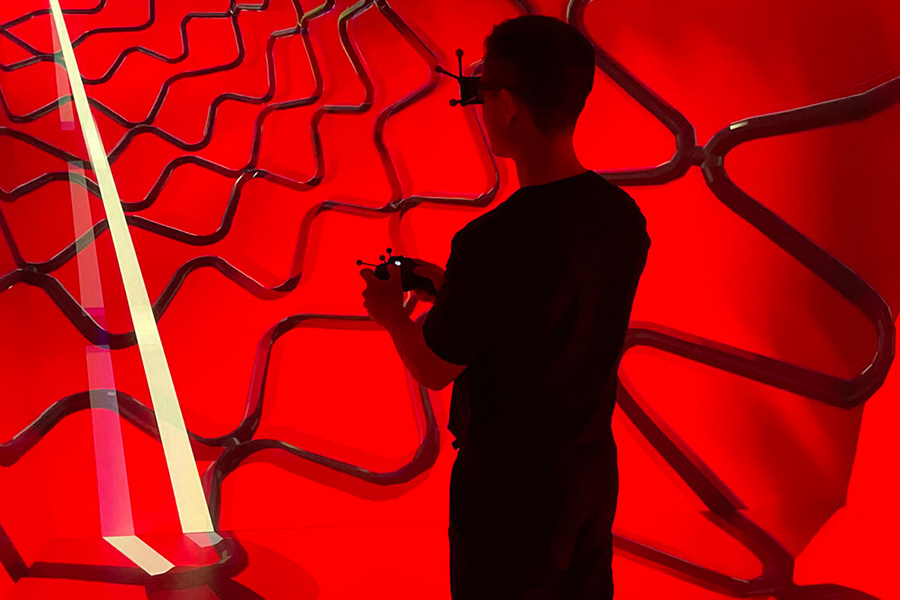 Faculty from the UNMC Division of Cardiovascular Medicine, iEXCEL staff and technology from the Davis Global Center are contributing to the development of breakthroughs using Artificial Intelligence (AI), computational Simulations (S) and Extended Reality (ER). The novel use of these technologies in concert creates not just an acronym, but the first demonstration of a new concept, AISER.