Testing Center
The Davis Global Center is certified by the Society of American Gastrointestinal & Endoscopic Surgeons as an official training center.
With this designation, iEXCEL is capable of administering testing in the Fundamentals of Laparoscopic Surgery, Endoscopic Surgery and Use of Surgical Energy.
The Davis Global Center is the only testing center in the state certified by the society and serves as a resource for the entire region.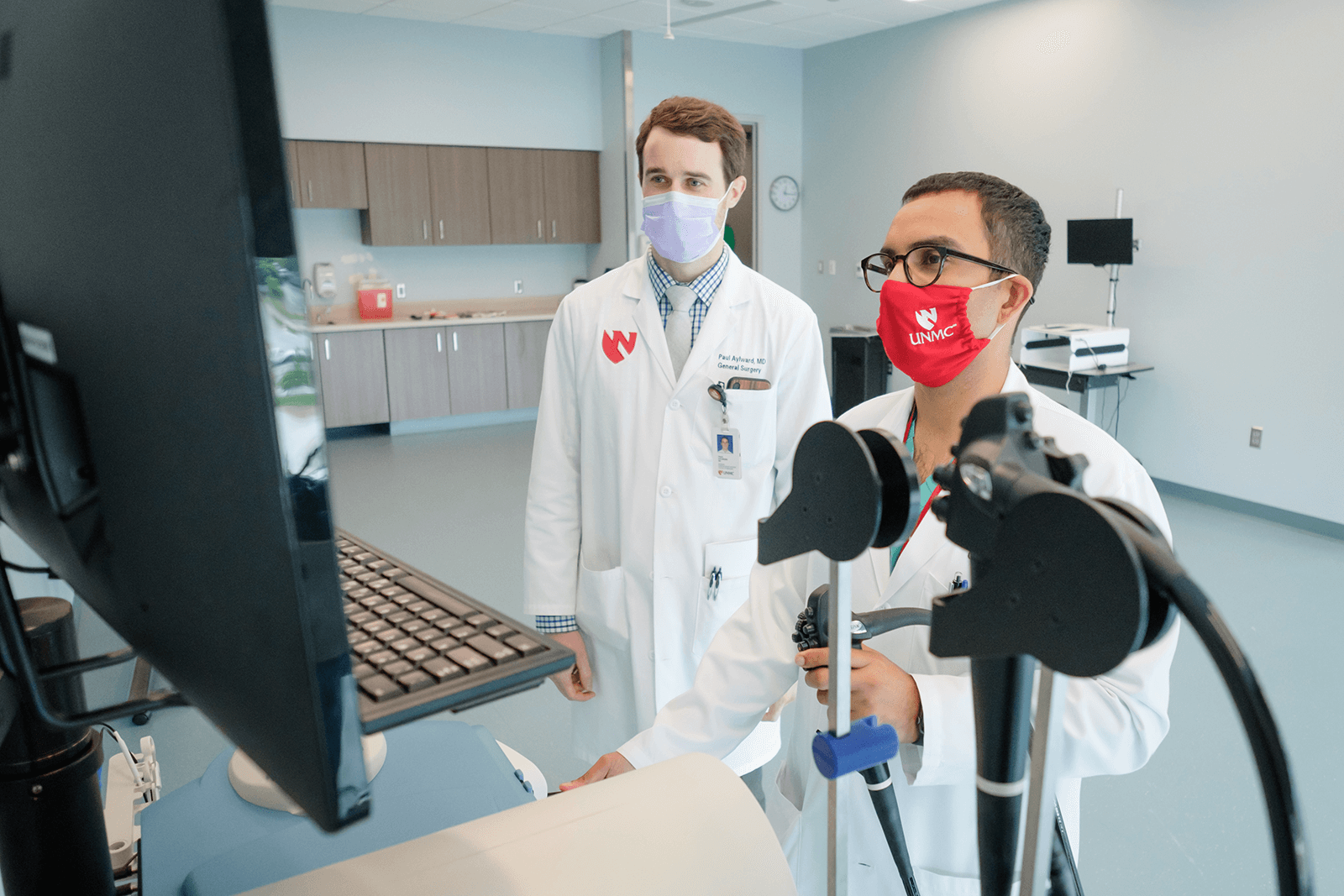 Important Information
You will not be able to take the exam without the following:
A photo ID
The test authorization code that was emailed to you when you scheduled your exam
Your unexpired voucher for laparoscopic or endoscopic surgery testing
Parking:
Parking is available in the Davis Global Center surface lot 36 located at the northeast corner of 42nd and Leavenworth St. on the south side of the facility.
Please find an open spot labeled Visitor Parking. If this area is full, please use the visitor parking lot 21 at the Lauritzen Outpatient Center located just next door at 4014 Leavenworth St.
Please arrive early to allow time for parking and check-in. The doors are badge access only so when you arrive, call 402-552-2083 and you will be met at the turn style doors located at the south entrance of the building.
Location:
Davis Global Center, UNMC Campus | 4111 Emile Street Omaha, NE 68105