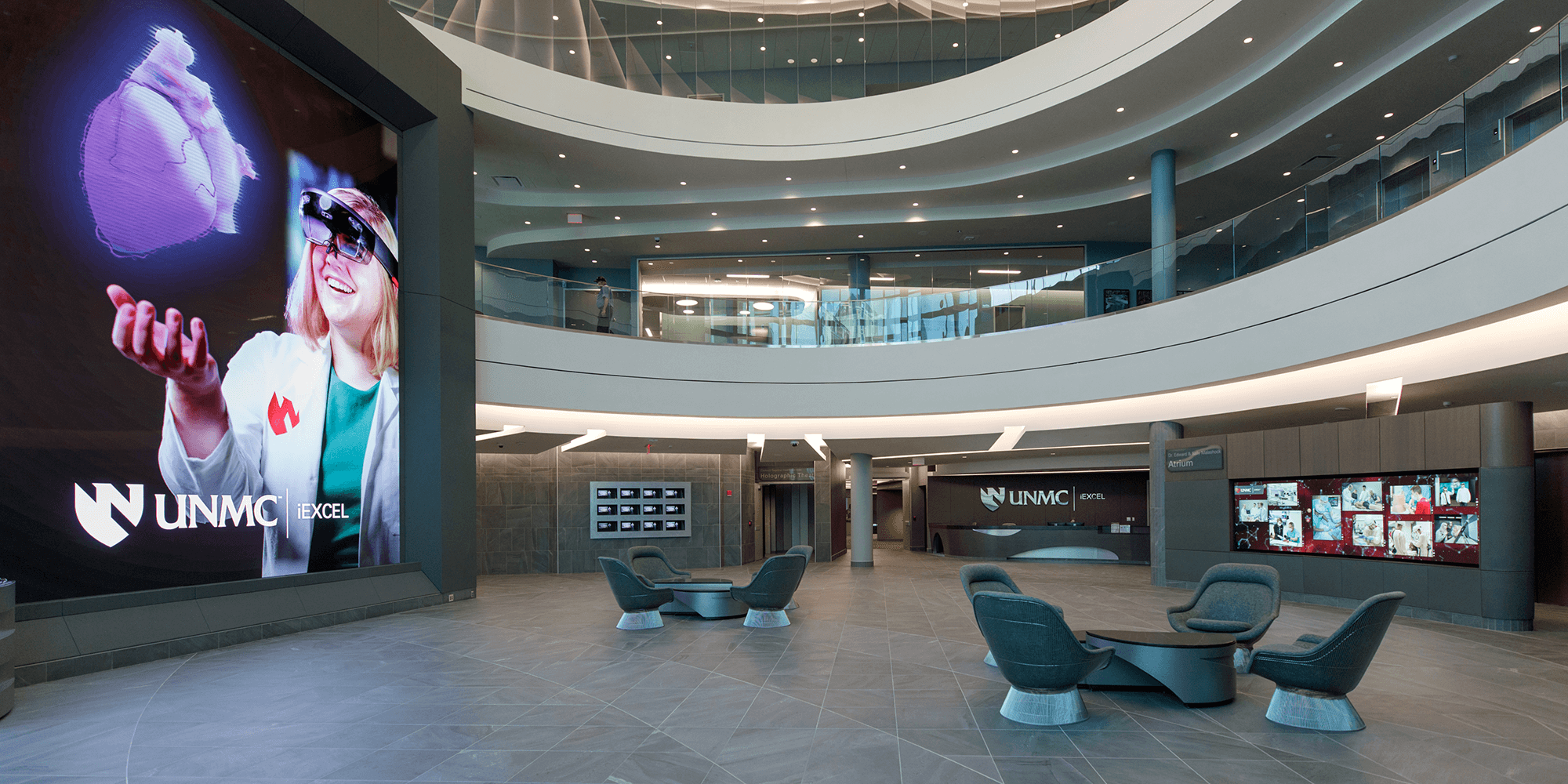 Davis Global Center Flythrough Video
Davis Global Center Levels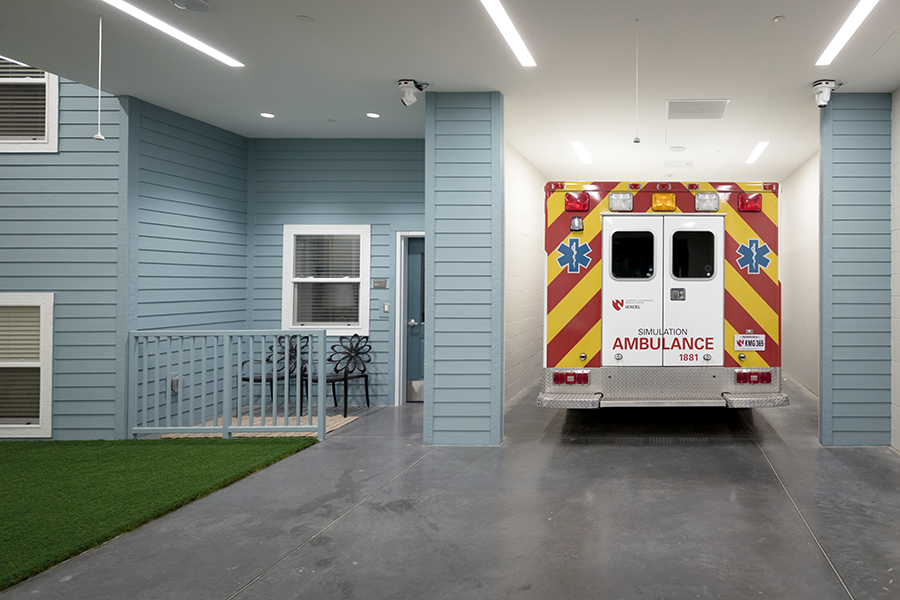 /5
Lower Level: iEXCEL Simulated Community
The lower level of the Davis Global Center features a Home Care Unit for emergency response training and home safety evaluations and an Ambulance Bay to practice transportation of patients and transfer of care from emergency medical services (EMS) to the hospital.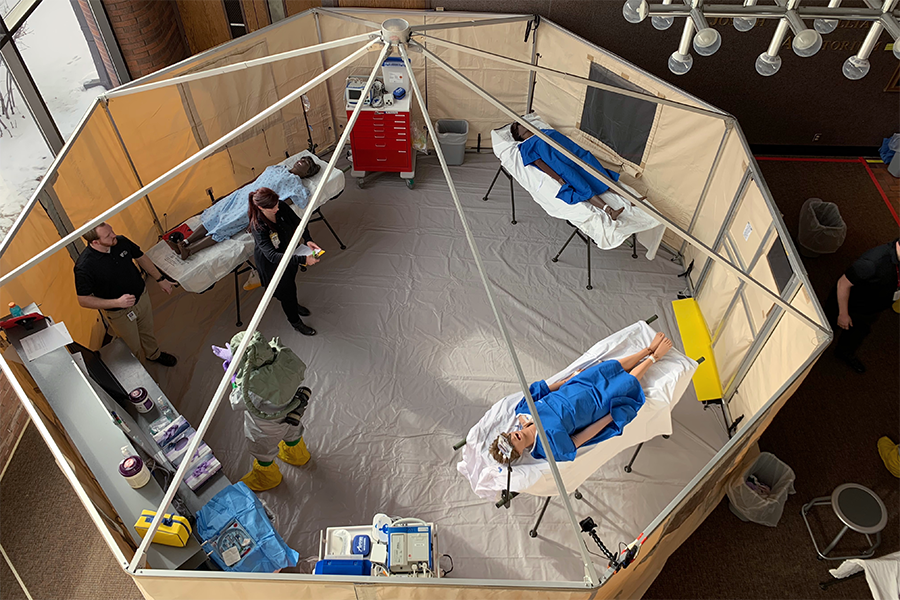 /5
Ground Level: Global Center for Health Security
The ground level of the Davis Global Center features a 6-bed biocontainment clinical training and simulation unit for professionals to learn to care for and conduct procedures for patients with highly infectious diseases, a 20-bed National Quarantine Unit and a Multi-Purpose Room with emergency operations center (EOC) capabilities and training facility.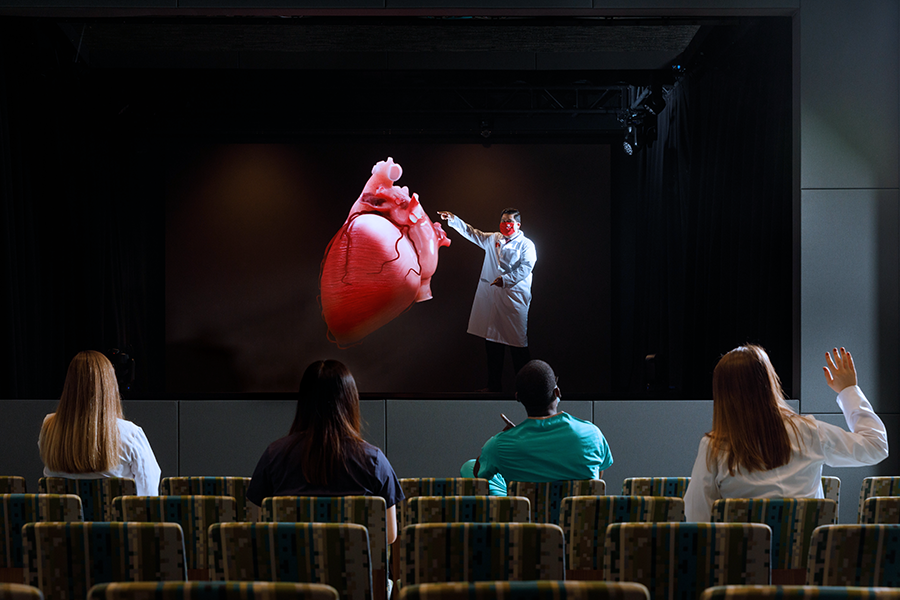 /5
Level 1: iEXCEL Visualization & Virtual Reality
The first level of the Davis Global Center features 3D, AR/VR and holographic technologies to inspire and foster curriculum innovation and collaborations with industry and military, including a 70-seat Holographic Theater that produces extraordinary virtual images, the interactive digital Helix and the iEXCEL Laser CAVE–5, a fully immersive, five-sided 3D laser cave to expand learning, research and development opportunities.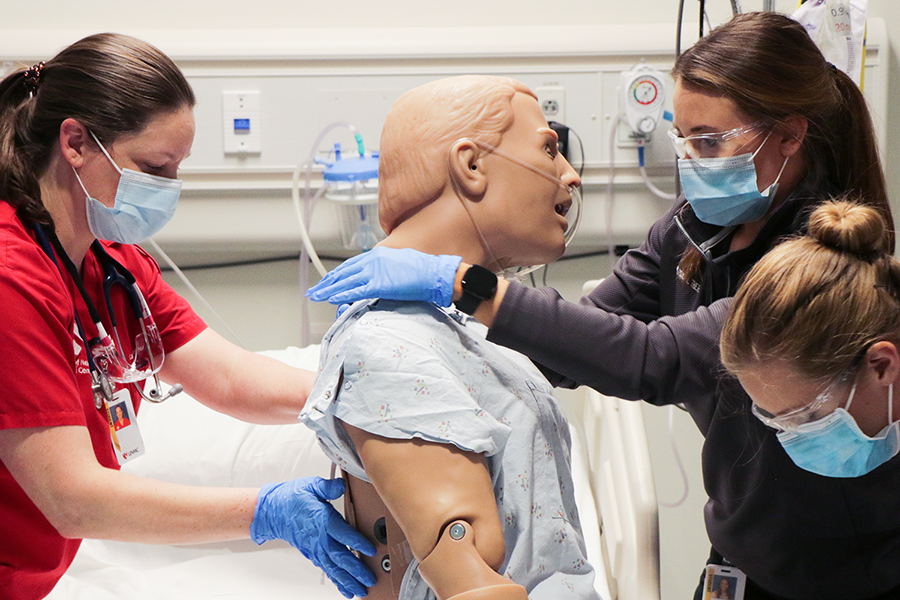 /5
Level 2: iEXCEL Clinical Simulation
The second level of the Davis Global Center features realistic simulated hospital units where clinical competencies and team communication are learned, practiced and tested with lifelike simulators and real-world clinical equipment. The Acute Care Unit has a realistic, simulated operating room (OR), a labor and delivery room, patient rooms and a pediatric unit. The Critical Care Unit features a realistic, simulated emergency department, trauma unit, intensive care unit and imaging room. Pre-briefing and debriefing rooms allow for session preparation and review of recorded sessions.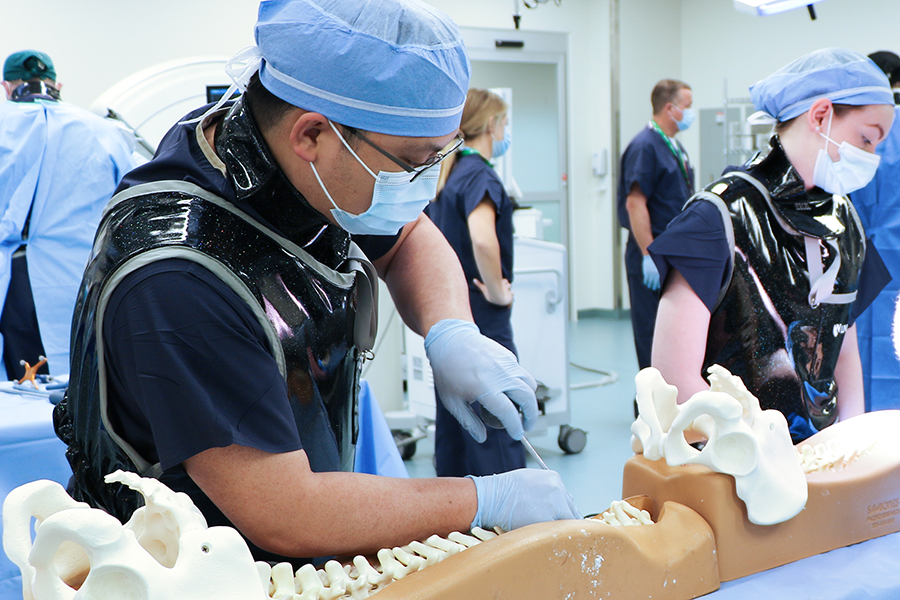 /5
Level 3: iEXCEL Surgical & Interventional Skills
The third level of the Davis Global Center features advanced surgical skills training in replicated ORs using fresh tissue and surgical simulators. The facility provides a venue for collaboration with industry for training workshops and research and development. The Surgical Skills Suite has 20 OR bays and a command center for recording and broadcasting locally, nationally and globally. Also included is a Hybrid OR/Interventional Suite for surgical training sessions. Surgical Skills Labs with surgical simulators allow learners to practice and improve essential skills including hand-eye coordination, depth perception and suturing.