Please review our active clinical trials and other research activities using the buttons on the left under Research.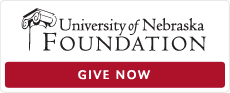 New-Stem Cell Course

Dr. Hesham Basma, PhD and Xiang-de Liu, MD
Introduction to Human Embryonic Stem Cells Culture Methods
The course is offered monthly and is a three-day training course on human embryonic stem cell (hESCs) maintenance and differentiation. Participants will learn to grow the cells on feeder independent matrigel. Participants will also learn to passage cells and form embryoid bodies. The lecture portion of the course includes overviews of human embryonic development, derivation and differentiation of hESCs. Participants will be provided with detailed protocols for all the steps and reagents required to grow and maintain hESCs.
Upon completion of the course, participants should have practical knowledge on how to maintain these cells in the lab using the latest techniques developed in the field. This course is offered to graduate students and researchers at the University of Nebraska.