Basic & Translational Research Accelerator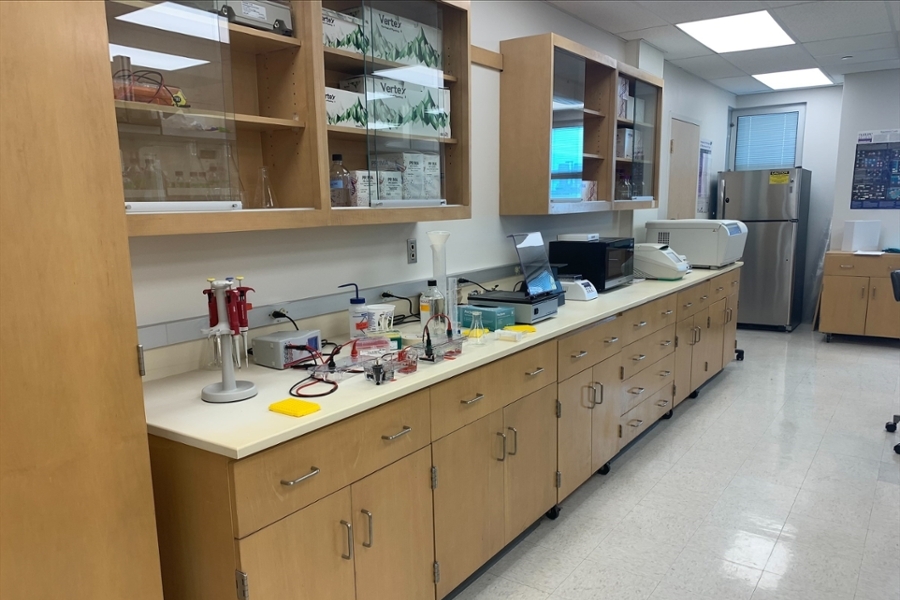 Skilled personnel are essential to driving research programs. In new laboratories of clinician scientists this is especially important as there will be limited time to hire and train new personnel in specialized skills. It is also possible that the clinical investigator may themselves not have proficiency in some specific skills necessary to conduct the research. To overcome this gap and promote increased efficiency and productivity in laboratories of clinical faculty, the Division funds a Research Accelerator who works in newly established laboratories of clinician scientists. The Research Accelerator is a full-time research technologist who has experience planning and executing a variety of biochemical molecular biology assays.
Dedicated bench space for the Research Accelerator is located on the 12th floor of the Lied Transplant Center and is equipped with a variety of equipment for biochemical and molecular assays. The Research Accelerator floats among laboratories as needed when accessing specialized assays or equipment.
Division members interested in participating in the Research Accelerator program should contact Dr. Rebekah Gundry for more information on how to apply