Robert G. Bennett, PhD
Professor, Division of Diabetes, Endocrinology and Metabolism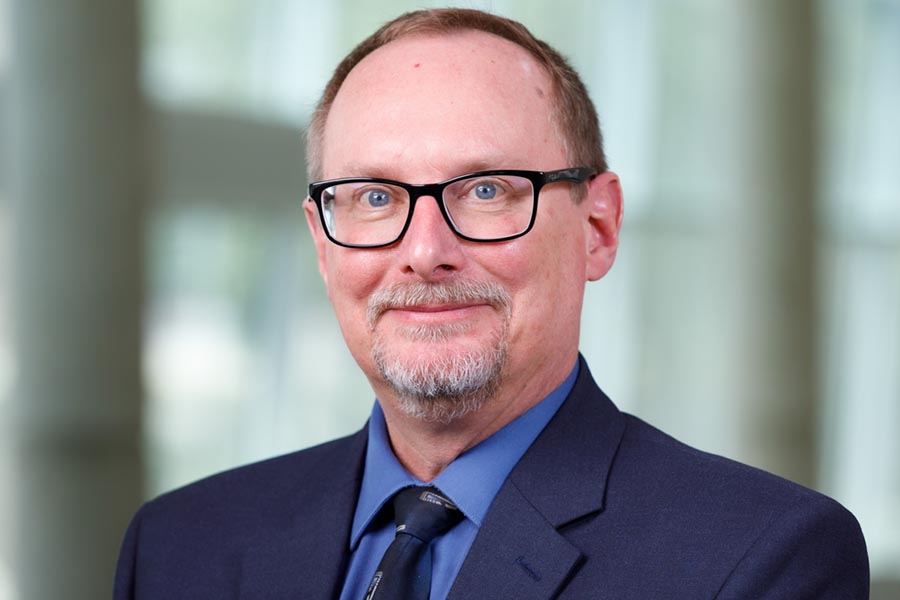 Dr. Bennett is a professor in the Department of Internal Medicine Division of Diabetes, Endocrinology and Metabolism. He also has a courtesy appointment in the Department of Biochemistry and Molecular Biology and he's a research scientist at the VA Nebraska-Western Iowa Health Care System.
Dr. Bennett joined the University of Nebraska Medical Center faculty in 1998. Since that time, he has conducted research funded through the Department of Veterans Affairs and National Institutes of Health, focused on diabetes, metabolic and fibrotic diseases, and relaxin biology. He has been recognized for his research efforts as the recipient of the Department of Internal Medicine Basic Science Research Award and has been recognized as a Top Teacher several times.
Education
PhD: University of Nebraska Medical Center, 1998
Research
Antifibrotic effects of the hormone relaxin and related peptides.
Role of relaxin in adipose tissue function in obesity and diabetes.
Development of novel nanoparticles for targeted treatment of metabolic disease.
Internalization and degradation of relaxin, insulin, and related hormones.
The role of insulin-degrading enzyme in diabetes, Alzheimer's disease, and other amyloidosis.
Division of Diabetes, Endocrinology and Metabolism
Department of Internal Medicine
College of Medicine

University of Nebraska Medical Center

Academic office
Omaha VA Medical Center
4101 Woolworth Avenue
Omaha, NE 68105-1850