Cyrus V. Desouza, MBBS, FACP, FACE
Chief, Division of Diabetes, Endocrinology & Metabolism
Professor, Division of Diabetes, Endocrinology & Metabolism
Director, Diabetes & Obesity program at the Omaha VA Medical Center

402-559-6276
402-559-9003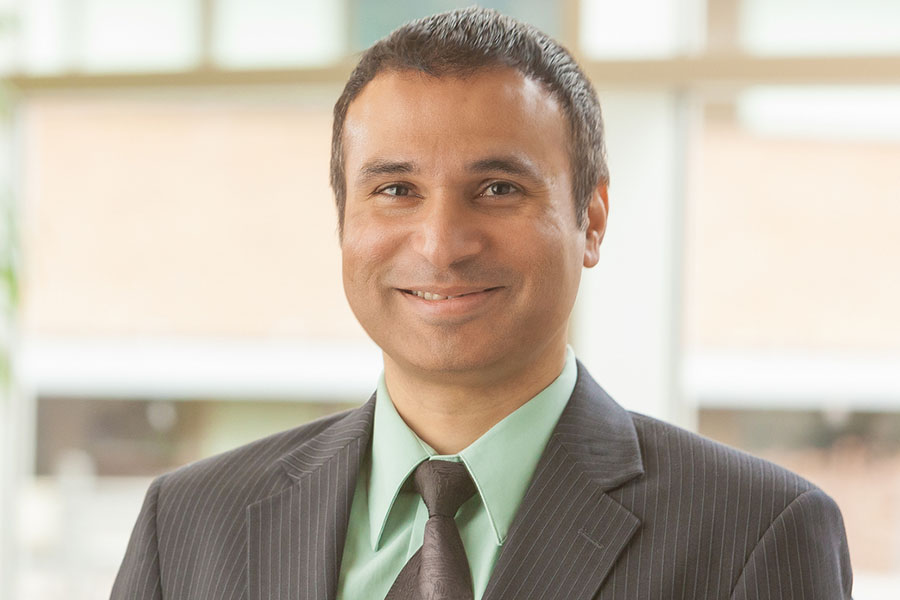 Dr. Desouza is the Chief of the division of Diabetes, Endocrinology & Metabolism at the University of Nebraska Medical Center and the Director of the Diabetes & Obesity program at the Omaha VA Medical Center. He completed his fellowship in endocrinology at Tulane University Medical Center in New Orleans.
Dr. Desouza's clinical interests are general endocrinology and diabetes care and he practices at the Endocrinology and Diabetes Center at Nebraska Medicine and at the Omaha VA Medical Center. He is interested in improving clinical outcomes in diabetes in urban and rural settings.
Education
Medical school: St. Johns Medical College, Bangalore, India, 1994
Residency: St. Johns Hospital, Bangalore, India, 1995
Residency: Topiwala National Medical College, Mumbai, India, 1996
Residency: St. Barnabas Hospital, New York, 2000
Fellowship: Tulane University, 2002
Board certification: Endocrinology
Research
Dr. Desouza's research interests are cardiovascular disease outcomes in diabetes. His research centers around why people with diabetes get heart attacks and strokes and how can this be treated. There are many diabetes-related research trials that he is the principal investigator for at UNMC/Nebraska Medicine.
His other area of research interest is how to improve diabetes care and therefore diabetes outcomes in different settings such as the VA system, rural areas, etc.
Division
University of Nebraska Medical Center

Department of Internal Medicine

Division of Diabetes, Endocrinology & Metabolism

984120 Nebraska Medical Center Omaha, NE 68198-4120