Anupam Kotwal, MD
Assistant Professor, Division of Diabetes, Endocrinology & Metabolism

402-559-5700
402-559-5080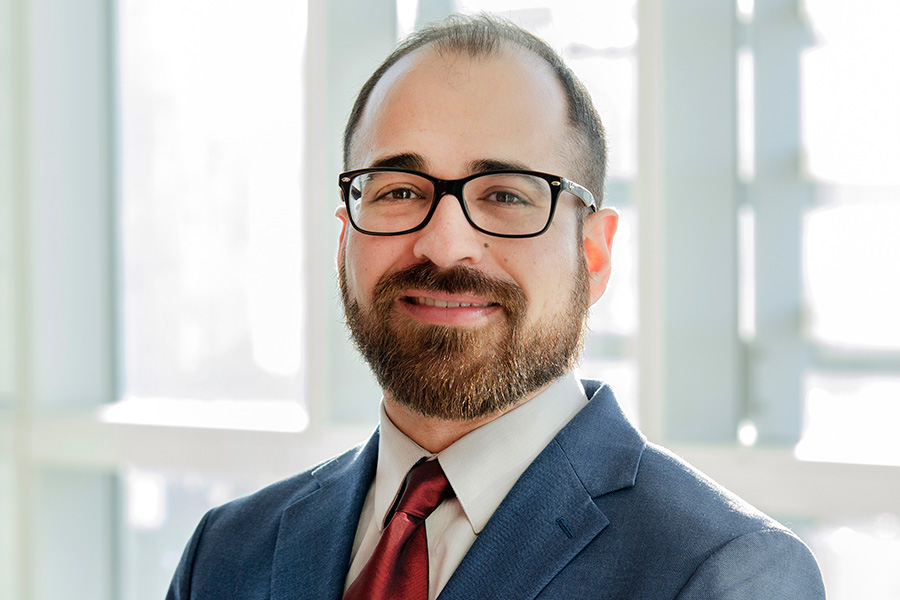 Dr. Kotwal is a physician-scientist actively engaged in research, clinical care, and education in the field of benign and malignant endocrine disorders. He received endocrinology training at Mayo Clinic Rochester. His clinical focus is on endocrinopathies from cancer therapies, thyroid nodules, thyroid cancer, and adrenal cancer. Dr. Kotwal performs neck ultrasonography and biopsies of thyroid nodules and neck lymph nodes for diagnosis and follow-up of patients with thyroid cancer. In a fortuitous turn of events, he was recently diagnosed with thyroid cancer which has provided him with a different outlook toward caring and empathizing with his patients.
Dr. Kotwal's research aims to identify immune biomarkers for thyroid cancer and to characterize immunotherapy-induced endocrinopathies. He serves on the editorial boards of three journals and committees of national societies as well as the Omaha VA IRB. His research is funded by Nebraska Health and Human Services grant LB506 and Great Plains IDeA-CTR network.
Education
Medical School: Maulana Azad Medical College
Residency: Internal Medicine University of Massachusetts Medical School
Fellowship: Endocrinology, Diabetes and Metabolism Mayo Clinic Graduate School of Medicine
Board Certifications: Internal Medicine, American Board of Internal Medicine
Research
Dr. Kotwal is conducting multi-disciplinary translational research to identify prognostic immune biomarkers (via multiplex immunofluorescence, RNA sequencing, and flow cytometry) for thyroid cancer and evaluate their association with the differential clustering of thyroid cancer in Nebraska related to social, demographic, and environmental factors. He is also studying endocrine dysfunction caused by novel immunotherapies used to treat various cancers and has demonstrated that the occurrence of thyroid dysfunction from these therapies is a biomarker for improved survival. He is mentoring undergraduate students, residents, and fellows for these projects.
Division of Diabetes, Endocrinology and Metabolism
Department of Internal Medicine
College of Medicine

University of Nebraska Medical Center

984120 Nebraska Medical Center Omaha, NE 68198-4120