Jennifer Larsen, MD, FACP
Louise and Morton Degen Professor in the Division of Diabetes, Endocrinology and Metabolism
Vice Chancellor for Research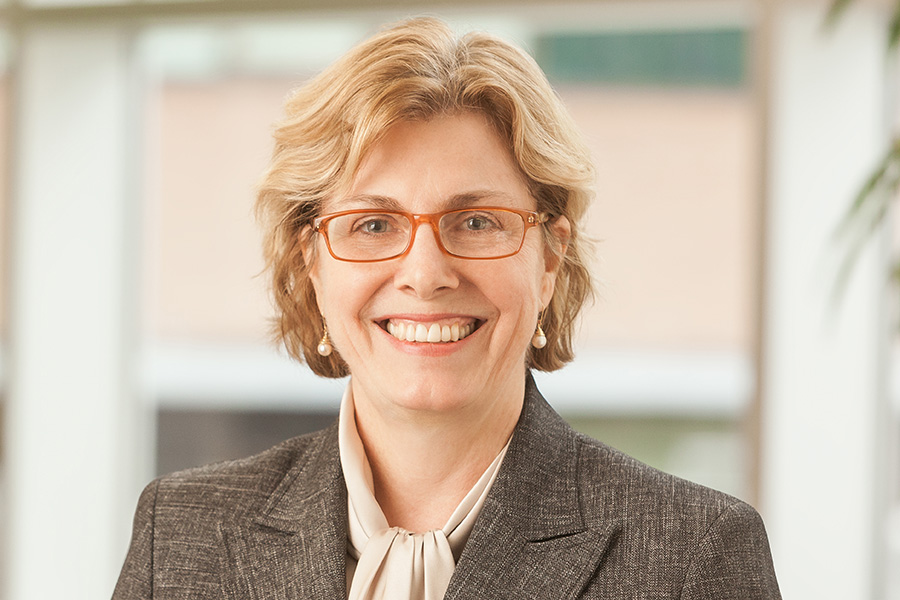 Dr. Larsen has been the Vice Chancellor for Research at the University of Nebraska Medical Center since July 2011 and is the Louise and Morton Degen Professor in the Division of Diabetes, Endocrinology and Metabolism. Her research has focused on the metabolic consequences of kidney and pancreas transplantation, and more recently novel strategies to prevent diabetes and its complications in high-risk populations.
Dr. Larsen has earned recognition for her teaching activities and has been invited to lecture around the world. She has held many national leadership positions, and is the co-author of the American Diabetes Association's position statement on islet, pancreas and kidney transplantation and a member of the International Consensus Statement on Post-Transplant Diabetes.
Education
Medical School: University of Iowa, 1979
Residency: University of Utah Medical Center, 1982
Fellowship: University of Utah Medical Center, 1985
Research
Dr. Larsen's research interests include nontraditional risk factors for vascular disease after kidney transplant, primary prevention of diabetes and its complications, and improving outcomes after solid organ transplant.
Division
University of Nebraska Medical Center

Department of Internal Medicine

Division of Diabetes, Endocrinology & Metabolism
Academic Office
Office of the Vice Chancellor for Research
987878 Nebraska Medical Center
Omaha, NE 68198-7878