Patient Care
Our faculty members provide patient care through UNMC's primary clinical partner, Nebraska Medicine. 
Our faculty members fulfill several roles in the inpatient medical units that include teaching resident services, attending to non-resident services, and providing medical consultation and surgical co-management to patients on non-medicine services. Additionally, faculty members also staff several service lines with unique characteristics and patient focus areas, such as Point of Care Ultrasound Testing and Perioperative Services.

Additional support provided by our hospitalists includes:
expertise in hospital care
familiarity with hospital resources, services, and departments
help to facilitate post-hospital care when patients are discharged
improved quality, continuity, and efficiency of care
Patient Services
Admit and Triage Service
Perioperative Services
Point of Care Ultrasound
Tower Based Rounds
Our faculty and trainees provide care as hospitalists through the Nebraska Medicine Emergency Department and other ancillary services to adequately distribute patients. Admit and Triage is designed to systematically prioritize patients by using triage acuity methods to improve the quality and efficiency of care.
We provide perioperative co-management services to orthopedic surgery and neurosurgery patients. The preoperative evaluation that we perform is an important aspect of the care we provide. In 2019, our hospitalists provided postoperative co-management for 1,628 surgeries, 1,102 orthopedic, and 526 neurosurgery. 2020 was an abnormal year because we had to reduce co-management activities to care for COVID patients.
We work closely with anesthesiology in the preoperative evaluation and care clinic (PECC). Postoperatively, we have a service that provides 24-7-365 coverage for the management of medical complications of surgery and of chronic medical conditions. We also have a formal agreement with orthopedic surgery and trauma surgery for the management of patients with fragility hip fractures.
We expanded service offerings by creating a vascular surgery co-management arrangement which began in Fall 2021.
One modality enhancing the prominence of Nebraska Medicine hospitalists is point-of-care ultrasound (POCUS). Approximately 30 hospitalist faculty and 5 APPs have been trained since 2016. Faculty are provided longitudinal support through a combination of workshops, mentored scanning, online learning, high fidelity simulation, and asynchronous image review and feedback. Both traditional cart-based machines and handheld devices are available to maximize availability and portability; and, we incorporate this technology regularly. As with the incomparable and matchless knowledge, our hospitalist provides their patients to ensure a speedy recovery, POCUS steps in to do the same.
Our faculty members, including hospitalists and advanced practice providers, provide  Tower Based Rounds in inpatient units through UNMC's primary clinical partner, Nebraska Medicine. Tower Based Rounding is effective because the multi-disciplinary team of hospitalists focuses on geographic assignments, and we offer disease-specific specializations including, oncology, specialty-based, general med-surgery and others.

With Tower Based Rounding, Hospital Medicine achieves better metrics including, early discharge rates and improved patient satisfaction scores.
Patients are discussed in-depth and one by one, with the conversations taking place -outside the patient's room.
The practice promotes 1:1 resident teachings during rounds.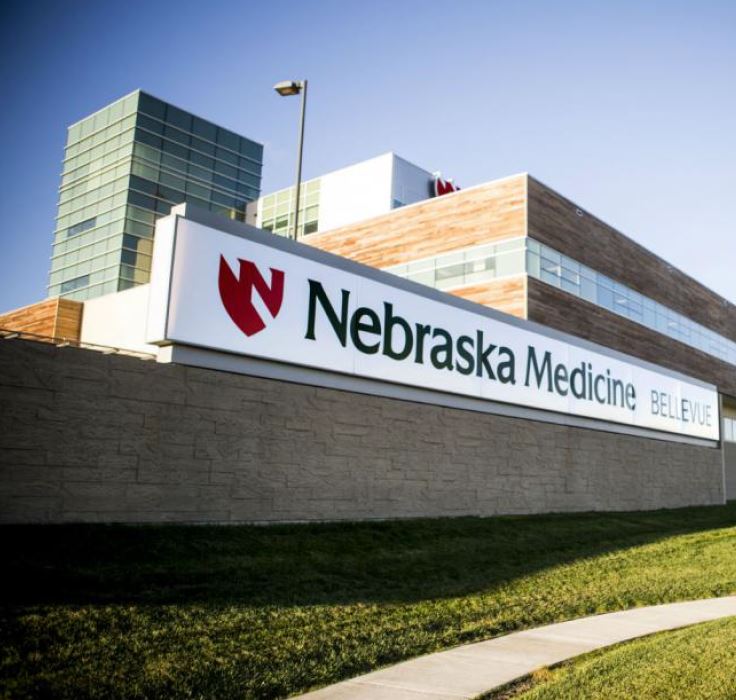 2500 Bellevue Medical Center Drive Bellevue, NE 68123 Main: (402) 763 – 3000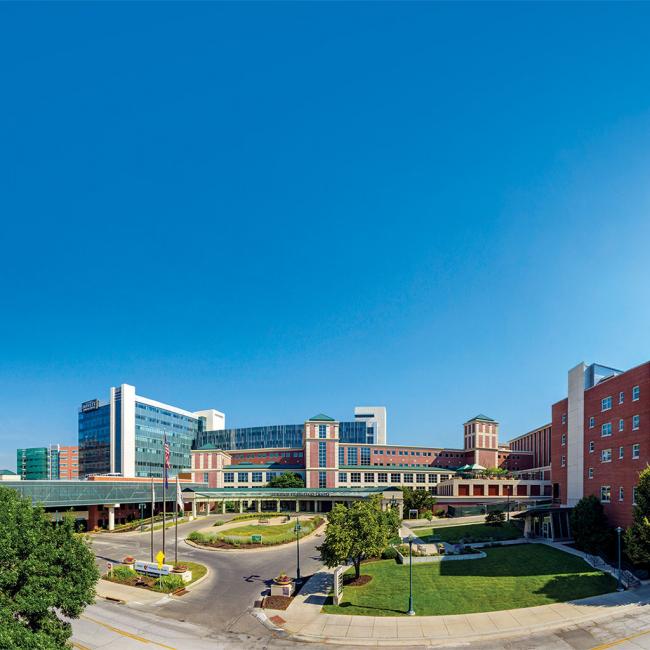 Nebraska Medical Center 4350 Dewey Avenue Omaha, NE 68105 Main: (402) 552 – 2000