James O. Armitage, MD
The Joe Shapiro Professor of Medicine
Professor, Division of Oncology & Hematology
Non-Hodgkin Lymphoma, Hodgkin Disease, Chronic Lymphocytic Leukemia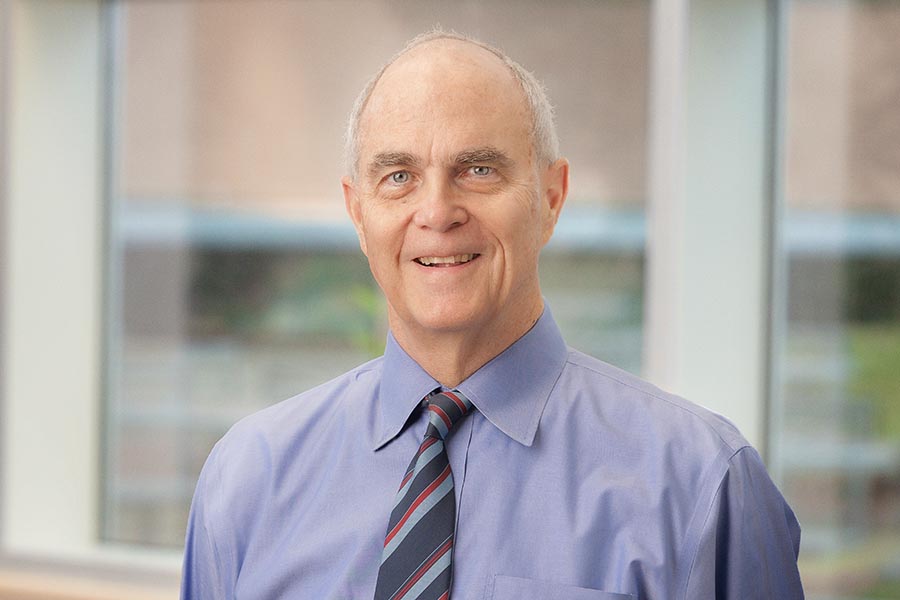 Dr. Armitage graduated from the University of Nebraska Medical Center in 1973 where he completed his internship and residency in internal medicine in 1975. In 1977 he completed a fellowship in hematology-oncology at the University of Iowa Hospitals and Clinics, Iowa City, Iowa.
Dr. Armitage was in private practice from 1977-79, and in 1979 he returned to the University of Iowa as an Assistant Professor of Medicine, where he was director of the Bone Marrow Transplantation Program. In 1982 he returned to Nebraska as an Associate Professor of Medicine and was promoted in 1987 to Professor of Medicine. He has served as Vice Chairman of the Department of Medicine (1982-90), Chief of the Division of Oncology/Hematology (1986-89), Chairman of the Department of Internal Medicine (1990-99), Dean, College of Medicine (2000-03), and presently holds the position of the Joe Shapiro Professor of Medicine.
He is a member of several professional organizations and is an editor of the ASCO publications ASCO Post and Journal of Oncology Practice. He is a Fellow of the American College of Physicians, the Royal College of Physicians, American Association for Advancement of Sciences, ASTCT and ASCO.  He has served as President of ASCO (1996-97) and President of ASBMT (2000-01). He has authored or co-authored more than 500 articles and 100 book chapters, and is the editor/co-editor of 27 books. 
Research Interests
Dr. Armitage's research interests include:
lymphomas

Related lymphoproliferative disorders 
Education
University of Nebraska Medical Center, Omaha, NE, Intern, (1974)
University of Nebraska Medical Center, Omaha, NE, Resident, (1975)
University of Nebraska, Lincoln, NE, BS, (1969)
University of Nebraska Medical Center, Omaha, NE, MD, (1973)
University of Iowa Hospitals and Clinics, Iowa City, IA, Fellow, (1977)
Hospital Appointments:
Nebraska Medicine
UNMC Oncology/Hematology Division
986840 Nebraska Medical Center
Omaha, NE 681980-6840
Main Academic Ph. 402-559-8500
New Patient Referral Ph. 402-559-5600