Sunil Hingorani, MD, PhD
Nancy Armitage Pancreas Cancer Presidential Chair
Director, Pancreatic Cancer Center of Excellence
Professor, Division of Oncology & Hematology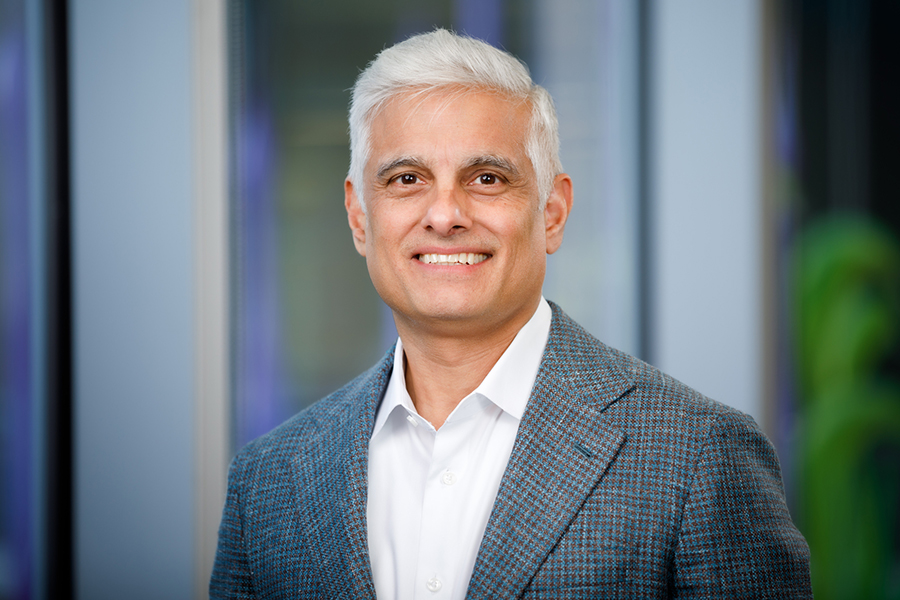 Sunil Hingorani, MD, PhD, a highly accomplished and internationally recognized pancreas cancer researcher and clinician. He is the inaugural recipient of the Nancy Armitage Pancreas Cancer Clinical Research Presidential Chair and the first director of the Pancreatic Cancer Center of Excellence at UNMC and Nebraska Medicine.
At UNMC, Dr. Hingorani conducts and oversees a comprehensive translational research program, while also leading development of a real-time, multi-disciplinary clinic for pancreas cancer patients at Nebraska Medicine.
Dr. Hingorani's research success is well-documented. He helped develop the first mouse models to accurately mimic human pancreas cancer from its precancerous inception to its advanced stages. Dr. Hingorani has used these models to identify genetic events, signaling pathways and collaborating cell types that contribute to the aggressiveness of ductal adenocarcinoma, the most common and deadly form of pancreas cancer. Dr. Hingorani has made multiple breakthroughs in his lab that have informed the course of his latest phase of research, as well as that of others, and his lab is testing these ideas in a novel Murine Clinical Trials Program to identify those strategies most likely to succeed in patients.
Education
Medical School: Yale University School of Medicine, 1994
Residency: Internal Medicine, Brigham & Women's Hospital, 1997
Fellowship: Hematology/Oncology, Dana-Farber Cancer Institute, 2000
Division of Oncology & Hematology
University of Nebraska Medical Center
Department of Internal Medicine
986840 Nebraska Medical Center
Omaha, NE 681980-6840
Academic Office: 402-559-8500