Sarah A. Holstein, MD, PhD
Professor, Division of Oncology & Hematology
Director, Pilot Projects Program, Great Plains IDeA-CTR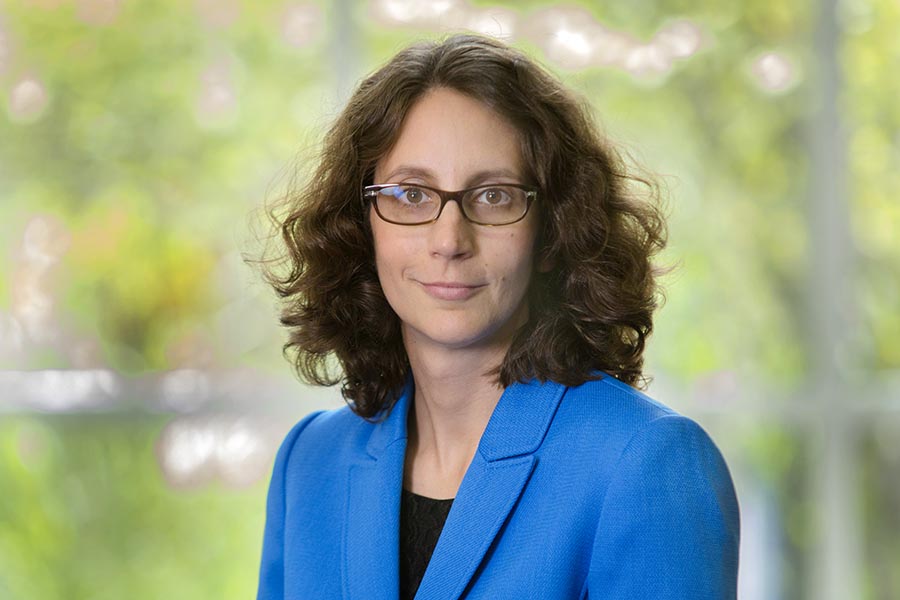 Dr. Holstein is a Professor in the Division of Oncology and Hematology at the University of Nebraska Medical Center. She is a physician-scientist whose basic science, translational and clinical research focuses on multiple myeloma. Dr. Holstein is an active clinical investigator and has been involved in clinical trials for patients with newly diagnosed multiple myeloma, with relapsed/refractory disease, as well as in the post-transplant maintenance setting. She is the team leader of the Myeloma/Plasma Cell Dyscrasia Group and serves as a co-leader for the Targets, Modulators and Delivery Program at the Fred and Pamela Buffett Cancer Center. She is the director of the Pilot Projects Program for the Great Plains IDeA-CTR.
Dr. Holstein serves on multiple national multiple myeloma committees as well as being a member of the International Myeloma Working Group. She is the Associate Editor for Clinical Pharmacology & Therapeutics as well as for the British Journal of Hematology. She serves on the Editorial Boards of Journal of Clinical Oncology, American Journal of Hematology, and Transplantation and Cellular Therapy.
Research Interests
Laboratory research focuses on the development of novel geranylgeranyl diphosphate synthase inhibitors for the treatment of multiple myeloma and other cancers.
Clinical research focuses on the role of maintenance therapy following autologous stem cell transplant and the incorporation of novel therapies into the post-transplant setting.
Education
MD, PhD: University of Iowa Carver College of Medicine, 2004
Residency: Internal Medicine, University of Iowa, 2004-2006
Fellowship: Hematology/Oncology, University of Iowa, 2006-2010
Division
University of Nebraska Medical Center
Department of Internal Medicine
Division of Oncology & Hematology
986840 Nebraska Medical Center
Omaha, NE 681980-6840