Kelsey Klute, MD
Associate Professor, Division of Oncology & Hematology
Gastrointestinal Cancer, Pancreatic Cancer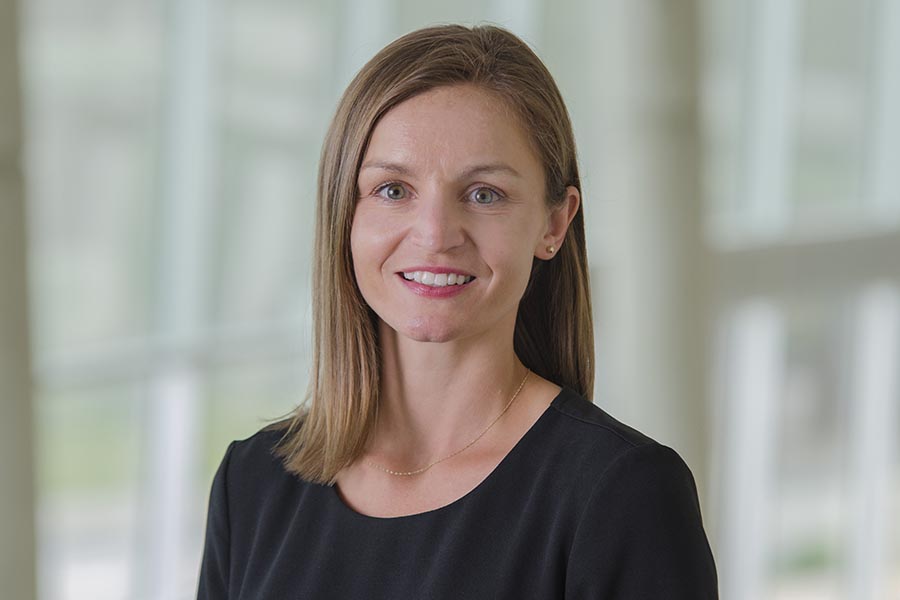 Dr. Klute's clinical expertise is in the care of patients with cancers of the gastrointestinal tract. Optimal treatment of cancers of the gastrointestinal tract often requires multidisciplinary expertise and collaboration between physicians from many specialties. Dr. Klute and her team are committed not only to providing multidisciplinary care tailored to each patient's unique cancer, but also to addressing the ways that cancer and cancer treatment impact each unique patient's quality of life.

Additionally, Dr. Klute is the Medical Director for the Cancer Risk and Prevention Clinic at Nebraska Medicine. She is involved in teaching medical students, residents and fellows and received the Department of Internal Medicine's Top Teacher Award in 2018 and 2019. She has been on multiple national committees tasked with developing clinical practice guidelines for the treatment of gastrointestinal cancers including NCCN's Pancreatic Cancer Guidelines and ASCO's Guidelines for Advanced Colorectal Cancer. She also serves on ASCO's Evidence-Based Medicine Committee.
Education
Medical School: 

University of North Dakota School of Medicine, 2010
Residency: Internal Medicine, Barnes Jewish Hospital and Washington University School of Medicine, 2013
Fellowship: Hematology/Oncology, New York Presbyterian Hospital, 2016
Research Interests
Dr. Klute's research is focused on improving outcomes in pancreatic cancer through early detection and prevention, multidisciplinary patient care and the development of novel therapeutic approaches. She leads a large, prospective study aimed at developing novel biomarkers to detect early pancreatic cancer in high-risk individuals and collaborates internationally with other researchers dedicated to the early detection of pancreatic cancer through the PRECEDE Consortium. Dr. Klute leads the Gastrointestinal Cancer Clinical Research Team at UNMC and is the PI on several clinical trials testing novel therapies in pancreatic and other gastrointestinal cancers.
Division of Oncology and Hematology
University of Nebraska Medical Center
Department of Internal Medicine
Division of Oncology & Hematology
986840 Nebraska Medical Center
Omaha, NE 681980-6840