Nicole Shonka, MD
Associate Professor, Division of Oncology & Hematology
Clinic and Infusion Medical Director, Fred & Pamela Buffett Cancer Center
Neuro Oncology, Sarcoma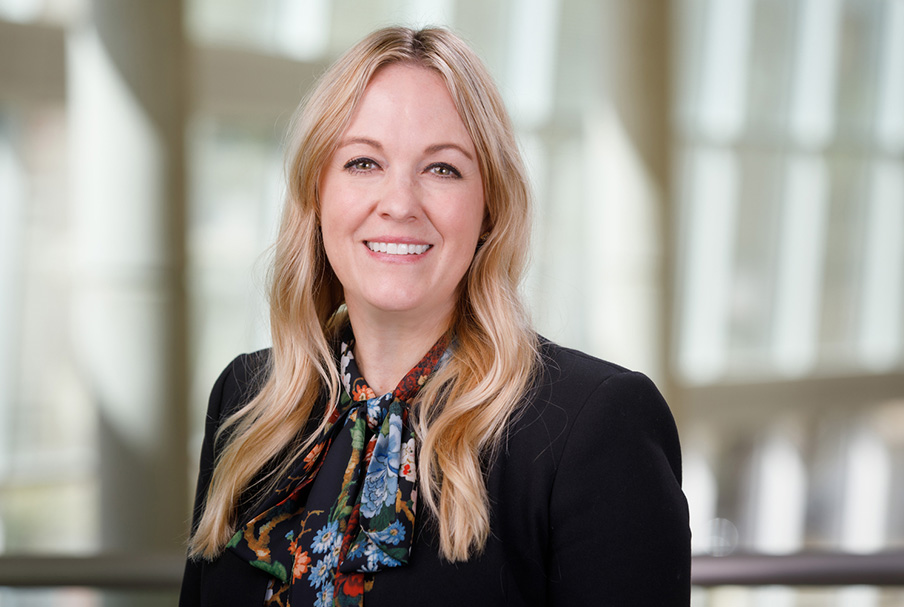 Dr. Shonka joined the University of Nebraska Medical Center faculty in the Division of Oncology and Hematology in 2010 and currently serves as an associate professor.
As the only fellowship-trained neuro-oncologist in the state, her research focuses on brain cancer, however, she also specializes in the treatment of sarcomas as well.
She has developed a CNS tumors web-based registry to aid future translational research, and has been recognized at the national and international level in neuro-oncology, serving on the National Comprehensive Cancer Network's guidelines committee for CNS malignancies, and was an invited member of ASCO's Cancer Education Committee on the Central Nervous System Tumors Track from 2015-2018.
Dr. Shonka is involved in clinical and translational research in gliomas and has had investigator-initiated projects using biomarkers in glioblastoma, combining high dose IV vitamin C with chemotherapeutic agents for high-grade glioma, and novel drug testing on a unique mouse model of glioblastoma. She serves as the PI for many clinical trials, including prior phase I investigator-initiated studies, pharmaceutical sponsored studies, and cooperative group trials.
Education
Medical School: UNMC College of Medicine, 2002
Residency: Internal Medicine, UNMC College of Medicine, 2005

Fellowship: 

Hematology/Oncology, UNMC College of Medicine, 2009

Fellowship: 

Neuro-Oncology, University of Texas MD Anderson Cancer Center, 2010
Research Interests
Dr. Shonka's research efforts focus primarily on the most common malignant primary brain cancers in adults, high-grade gliomas.
Doctors have developed a mouse model that spontaneously develops glioblastoma in its brain, for testing novel combination therapies.
She is also collaborating with the College of Public Health on a study looking at any potential clusters of higher than expected incidence of glioma in Nebraska.
Partnering with investigators in Neurology and Neuropsychology, they are conducting a clinical study wherein patients newly diagnosed with glioblastoma are given escitalopram to determine if this preserves or improves cognitive function.
UNMC has joined the neoplastic meningitis registry developed by Penn State Neuroscience Institute to allow doctors to better research this rare but devastating complication of cancer.
Division of Oncology and Hematology
University of Nebraska Medical Center
Department of Internal Medicine
Division of Oncology & Hematology
986840 Nebraska Medical Center
Omaha, NE 68198-6840