Laura Tenner, MD, MPH
Associate Professor, Division of Oncology & Hematology
Gastrointestinal Cancer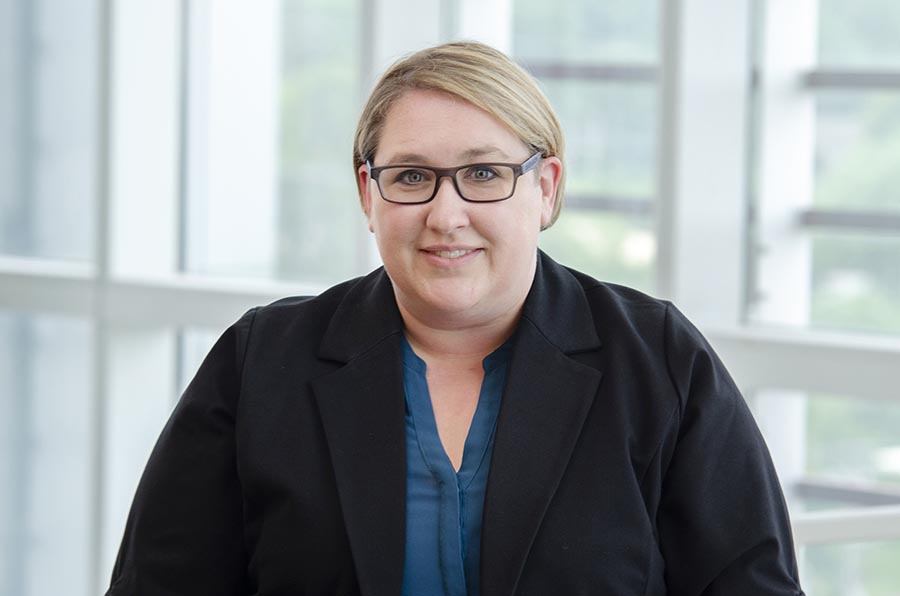 Dr. Tenner is an associate professor in the Division of Oncology and Hematology at the University of Nebraska Medical Center. She attended the University of Dallas Constantine College to earn her bachelor's degree. In 2007 she received her Doctor of Medicine from Texas A&M College of Medicine. Dr. Tenner was an internal medicine resident at the Indiana University School of Medicine from 2007-2010, then she did a year of Chief Residency before she served her hematology/oncology fellowship from 2011-2014. From 2012-2013 Dr. Tenner attended Indiana University School of Medicine as a Clinical Ethics fellow. In addition, she received her Master's in Public Health, Public Health/Health Services Research, from George Washington University in 2017.
Dr. Tenner was named the American Society of Clinical Oncology health policy leadership development program fellow for 2019-2020. She serves nationally on the American Society of Clinical Oncology (ASCO) Board of Ethics as well as the ASCO Cancer Prevention Committee. She is currently serving on the ASCO Government Relations Committee.
Dr. Tenner's clinical focus is gastrointestinal cancers, predominantly colorectal, neuroendocrine, gastric, esophageal and hepatobiliary cancers. She also has specialized training in ethics in oncology and population sciences research. She is actively engaged in medical practice, teaching, consulting, and clinical research.
Education
Medical School: Texas A&M University Health Science, 2007
Residency: Internal Medicine, Indiana University, 2011
Fellowship: Clinical Ethics, Indiana University School of Medicine, 2013
Fellowship: Hematology/Oncology, Indiana University School of Medicine, 2014
MPH: Public Health/Health Services Research, George Washington University, 2017
Division of Oncology and Hematology
University of Nebraska Medical Center
Department of Internal Medicine
Division of Oncology & Hematology
986840 Nebraska Medical Center
Omaha, NE 681980-6840