Benjamin A. Teply, MD
Associate Professor, Division of Oncology & Hematology
Genitourinary Malignancies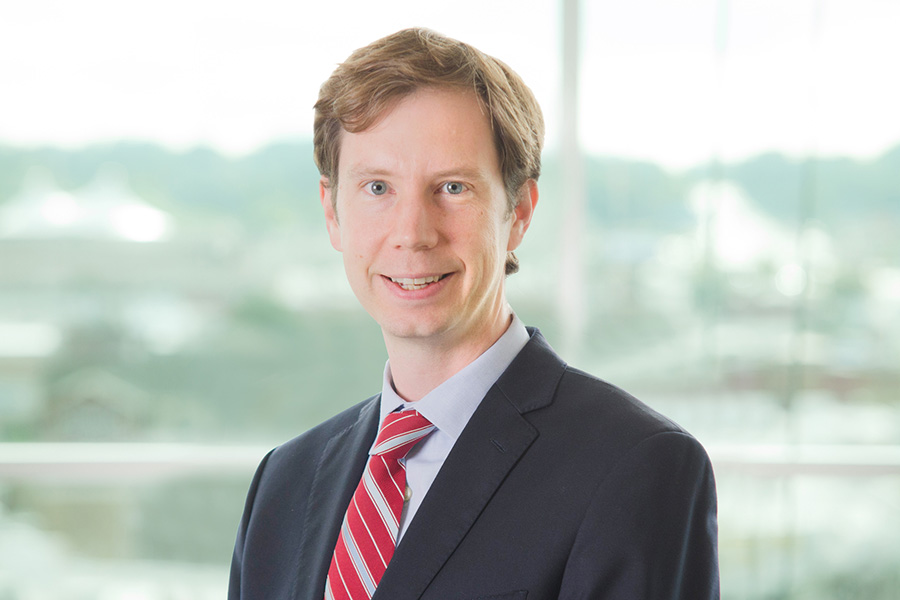 Dr. Teply is an Associate Professor in the Division of Hematology and Oncology at the University of Nebraska Medical Center. 
He received his medical degree from UNMC in 2010 and trained in internal medicine at the University of Michigan. He completed a fellowship in medical oncology at Johns Hopkins University, having served as Chief Fellow from 2015 to 2016.  
Dr. Teply was recognized with UNMC's Internal Medicine 2021 award for excellence in clinical research.
Education
Medical School:

University of Nebraska Medical Center

, 2010
Residency: Internal Medicine, University of Michigan Medical Center, 2013

Fellowship: 

Medical Oncology, Johns Hopkins University School of Medicine, 2017
Research Interests
Dr. Teply's research interests include novel hormonal and non-hormonal approaches in prostate cancer, optimal use of approved therapies, and clinical trials.
Publications
Division of Oncology and Hematology
University of Nebraska Medical Center
Department of Internal Medicine
Division of Oncology & Hematology
986840 Nebraska Medical Center
Omaha, NE 681980-6840