Tanya M. Wildes, MD, MSCI
Associate Professor
Division of Hematology & Oncology
Multiple Myeloma, Hematology/Oncology, Geriatric Oncology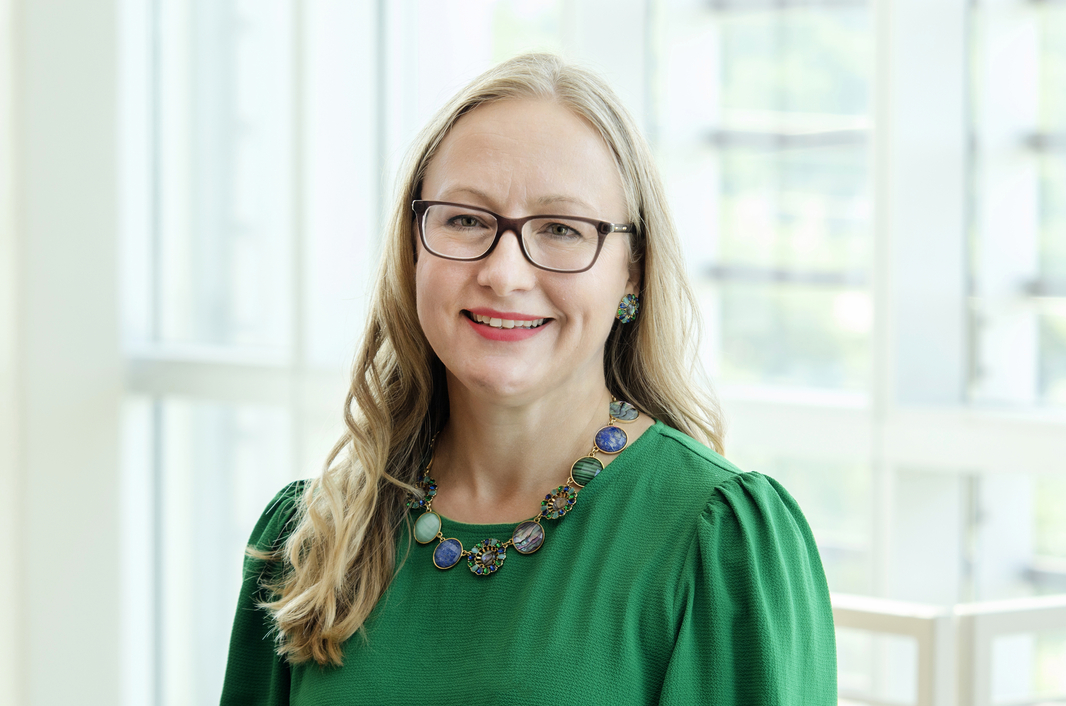 Dr. Wildes is an Associate Professor in the Division of Oncology and Hematology at the University of Nebraska Medical Center/Nebraska Medicine, specializing in Multiple Myeloma, Hematology/Oncology, and Geriatric Oncology.
Her overarching career goal is to improve the care of older adults with cancer by integrating the principles of geriatrics into both research and clinical practice in oncology. While there have been tremendous advances in our understanding of the biology of cancer and treatments, far less attention has been paid to the impact of treatments on outcomes prioritized by older adults.  Outcomes of importance in older populations, including memory/thinking, falls, independence in daily activities and quality-of- life, have been largely unstudied. 
Thus, Dr. Wildes undertook fellowship training in Geriatrics to enable her to better care for older adults with cancer clinically and to equip her to perform research in this area; she is currently one of approximately 100 physicians in the US clinically dual-trained in hematology/oncology & geriatrics.  
Honors/Awards:
1998                Summa cum laude
2002                John R. Smith Memorial Award for meritorious clinical work in the Division of Cardiovascular Disease
2002                I. Wallace Leibner Award for excellence in diagnostics and therapeutics and an active nurturing of patient and family
2007                ASCO Fellows Travel Grant
2007                National Comprehensive Cancer Network Fellows Recognition Program
2007-2009       Mentored Training Program in Clinical Investigation: K30 award
2010-2012       Geriatric Oncology Research to Improve Clinical Care Conference Young Investigator Travel Grant Recipient (U13AG038151-01, PI Hurria)  
2011                American Society of Hematology Clinical Research Training Institute Scholar
2012                Alene and Meyer Kopolow Award for Excellence in Geriatrics, Neurology or Psychiatry, Barnes-Jewish Hospital Foundation
2012, 2014      National Institute of Health Loan Repayment Program Award
2015-2020       St. Louis Magazine's Best Doctors List
2016                Washington University School of Medicine Top 10% of Faculty in Patient Satisfaction
Education
Medical School: Washington University School of Medicine, 2002

Residency: Washington University School of Medicine/Barnes-Jewish Hospital, 2005
Fellowship: Geriatrics and Nutritional Sciences, Washington University School of Medicine/Barnes-Jewish Hospital, 2008
Fellowship:

Hematology/Oncology, Washington University School of Medicine/Barnes-Jewish Hospital, 2009



MSCI: Washington University School of Medicine, 2012
Research Interests
 Dr. Wildes' research interests are in preventing falls in order adults with cancer and using frailty assessments to guide treatment for older adults wiht multiple myeloma.
Publications
Division of Oncology and Hematology
University of Nebraska Medical Center
Department of Internal Medicine
Division of Oncology & Hematology
986840 Nebraska Medical Center
Omaha, NE 681980-6840