Howard Fox, MD, PhD
Professor, UNMC Department of Neurological Sciences
Senior Associate Dean of Research and Development, UNMC College of Medicine
Director, Center for Integrative and Translational Neuroscience
Co-Investigator, Co-Director, Great Plains IDeA-CTR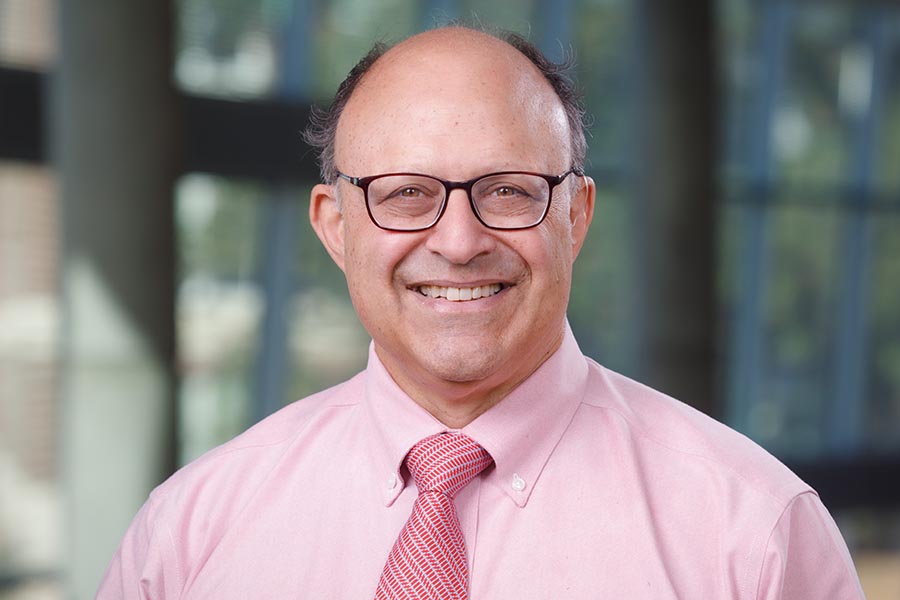 Dr. Fox leads the Chronic HIV infection and Aging in NeuroAIDS Center. The goal of the Center is to provide the necessary leadership and backbone of support to continue the outstanding research on HIV/AIDS, aging and the CNS ongoing at the University of Nebraska Medical Center and throughout the nation. Experts in a number of fields direct the Cell-Tissue Animal, Imaging, Omics and Therapeutics cores, along with the Administrative and Developmental cores. 
In addition, Dr. Fox leads the Data Coordinating Center and the Scientific Leadership group for the National NeuroAIDS Tissue Consortium, a four-site clinical and autopsy study of neuroHIV in its 20th year. The goal of the National NeuroAIDS Tissue Consortium is to further research on the neurological effects of HIV infection through analysis of the cohort and to supply data, biofluids, and tissues from the participants/donors to investigators. 
Education
Johns Hopkins University, Baltimore, MD, BA (1980)
Johns Hopkins University, Baltimore, MD, MA (1980)
University of California, San Francisco, PhD (1985)
University of California, San Francisco, MD (1987)
Research Interests
Due to talented lab members, our work has now extended into studies of aging, Parkinson's disease, Alzheimer's disease, traumatic brain injury, and drugs of abuse. This work also encompasses the rapidly expanding field of extracellular vesicles. Much of this work is in collaboration with our former postdoctoral trainees and now independent UNMC faculty Drs. Kelly Stauch and Sowmya Yelamanchili.
Students and postdoctoral trainees can participate in a number of the projects in Dr. Fox's laboratory. Those interested in molecular training can join projects involved in synthesizing the combined transcriptomic, proteomic, and metabolomic data to examine pathophysiological mechanisms of disease. Those with interests in virology, immunology and/or neuroscience can help us probe the immune response to infection within the brain, and assess its effect on neuronal function. While each trainee will have an independent project, the common themes involve several members of the group and collaborators.
Publications by Dr. Fox in Pubmed. 
Fox's Lab
We have extensively studied the development of neurodegeneration using infection of rhesus monkeys with simian immunodeficiency virus (SIV) as a model of neuroHIV. In this work, we examine the virology, immunology, pathology, neurobiology, and molecular basis of the resulting central nervous system (CNS) disease. We pioneered the use of "omic" technologies to study the disease pathogenesis, including transcriptomic, proteomic, metabolomic, and single cell methods. In the laboratory, we utilize in vitro systems to answer mechanistic issues relating to our findings.
Major advancements in HIV treatment have fortunately transformed HIV infection to a chronic condition. However, while HIV infected individuals are living longer, damaging effects of HIV persist in the brain and may interact with other neurodegenerative disorders.
Department of Neurological Sciences
University of Nebraska Medical Center
College of Medicine
Durham Research Center II, Room 3071
985800 Nebraska Medical Center
Omaha, NE 68198-5930