Mona Al-Mugotir, PhD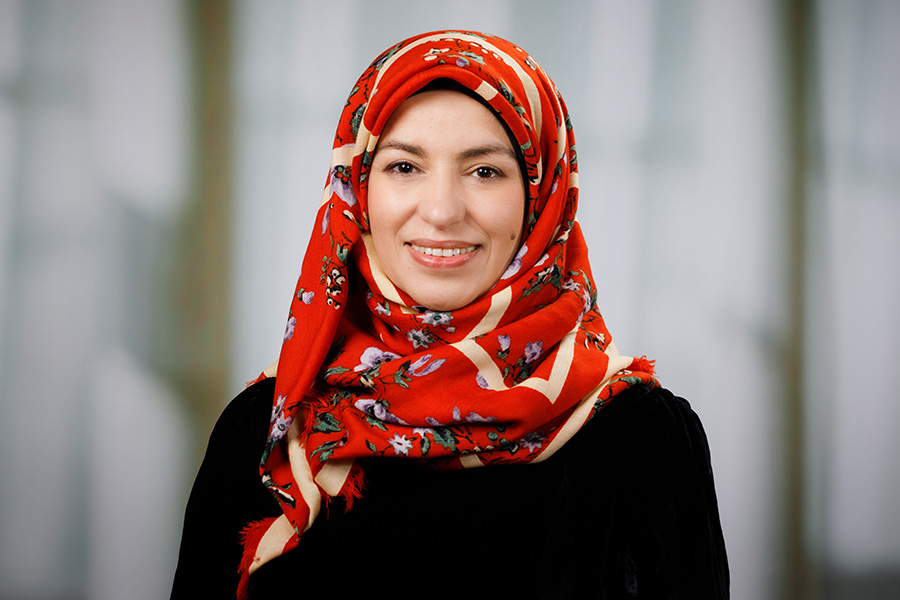 Awards and Recognition
Member, American Society for Biochemistry and Molecular Biology (ASBMB); (2017-present). 
Member, Society for The Study of Reproduction (SSR); (2023-present). 
ASBMB, Serving on the Membership Committee; (2021-present). 
ASBMB, Serving on the Early Career Subcommittee; (2022-present). 
Member, The Human Proteome Organization (HUPO); (2021-2022) 
Honorable mention; the ASBMB monthly issue; May 2021. 
Postdoctoral Travel awards, UNMC & ASBMB; 2020. 
Education and Training
Graduate Degree
2018 PhD in Biochemistry and Molecular Biology
University of Nebraska Medical Center, Omaha, NE
Post-Doctoral Training 
2022 – 2023 Post-doctoral fellow 
Department of Biochemistry, Beadle Center
University of Nebraska Lincoln
Lincoln, NE
2021 – 2022 Analytical Chemist 
Analytical Science & Technology (AS&T) central laboratory
GlaxoSmithKline (GSK)
Lincoln, NE
2018 – 2021 Post-doctoral fellow 
Eppley Institute for Research in Cancer & Allied Diseases
University of Nebraska Medical Center
Omaha, NE
Research Background and Interest
My professional experience cultivated in academia and industry encompasses both functional and structural expertise. The major focus of my professional journey during the doctoral and first postdoctoral training was exploiting DNA-repair proteins for anti-cancer therapy. However, the "accidental" identification of a potentially new mechanism of action for an existing drug was the source of keen interest in translational research. Further experience at GlaxoSmithKline pharmaceutical company working on a 2018 FDA-mandated investigation of a carcinogenic nitrosamine species' development in drug products gave me an insight into the challenges past the stage of clinical approval. I recently joined projects led by Dr. Lynda Harris, focusing on targeted therapeutics using homing peptides and efficient delivery of therapeutic payloads using liposomes with a primary interest in safely treating pregnancy complications. Additional translational research-focused training is planned to build on an existing foundation and allow the progress of future projects into preclinical trials.