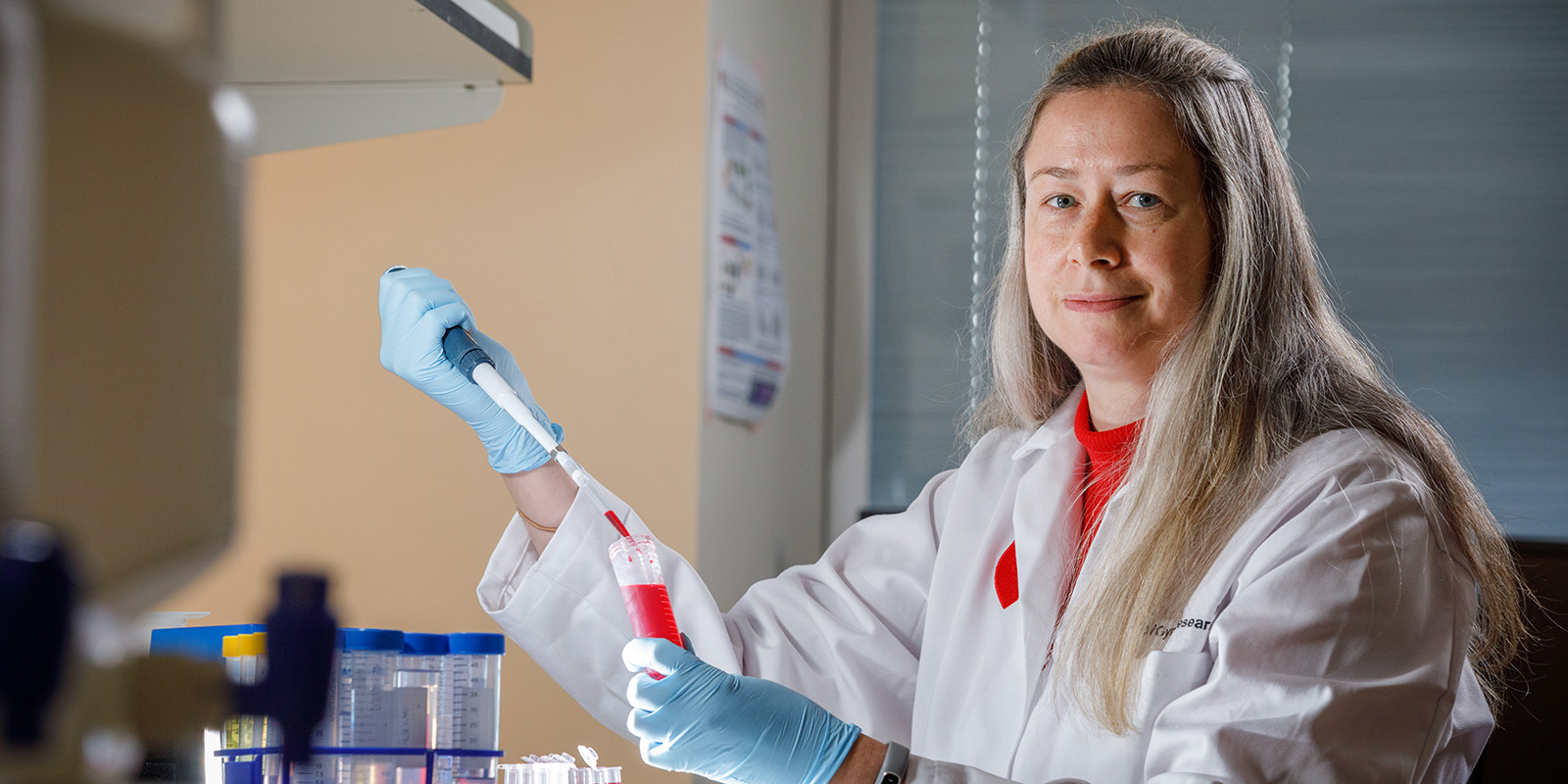 Improving fertility in women and uncovering the mysteries of ovarian cancer.
Fertility, infertility, contraception, and diseases of the reproductive system are important concerns for women's health. Research that enhances our understanding of all aspects of the reproductive process is essential in order to improve women's health and reduce mortality. Improved understanding of reproductive physiology and pathology is achieved through basic and clinical research encompassing a range of scientific pursuits from the study of individual molecules to the analysis of complex signaling networks and clinical trials. It is our hope that discoveries associated with these scientific pursuits will translate into innovative approaches to women's health issues and ultimately improve care for women.
Dr. Lynda Harris's hometown is Sheffield, UK. She is an associate professor in the UNMC Department of Obstetrics and Gynecology, Olson Center for Women's Health. Her research interests are pregnancy and placental biology, new therapies to treat placental dysfunction, and Targeted drug delivery and nanomedicines.