Application
Thank you for your interest in the Obstetrics and Gynecology Residency Program at the University of Nebraska Medical Center. After receiving a permanent complement increase in 2023, the program is approved by the Accreditation Council for Graduate Medical Education for five residents per year in the four-year program. 
We accept applications only through the Association of American Medical Colleges ERAS system. We look for candidates with excellent academic performance and a strong interest in pursuing Obstetrics and Gynecology as the next step in their career. 
Apply via AAMC ERAS for Institutions.
UNMC promotes equal educational and employment opportunities in an academic and work environment, free from discrimination, and/or harassment. UNMC does not discriminate, based on race, color, ethnicity, national origin, sex, pregnancy, sexual orientation, gender identity, religion, disability, age, genetic information, veteran status, marital status, and/or political affiliation in its programs, activities, or employment.
Before an invitation can be extended, we must have the following materials on file from the Electronic Residency Application System:
ERAS Common Application Form
Personal Statement (1-2 pages)
Official Medical School Transcripts
Medical Student Performance Evaluation (Dean's Letter)
At least 3 letters of reference - from faculty members, mentors, or supervisors who can address your performance and your commitment to OB-GYN.  One of these should be a Standardized Letter of Evaluation (SLOE) and can replace either one of the traditional letters or the Chair's letter.
USMLE or COMLEX Step 1 and 2 Scores - report for all steps taken as they become available
International Medical Graduates (in addition):

ECFMG Status Report
Visa Status

Our program does not require candidates to complete Altus (now AcuityInsights) Casper and Duet as part of their application. 
Interview and Ranking Process
Applicants meeting the above-mentioned qualifications will then be invited to an interview and will be interviewed by residents and faculty including the Program Director and Chairman. We comply with the APGO-CREOG recommended timeline.
After the completion of all interviews for the upcoming year, the applicants will be placed in rank order by a committee for the National Resident Matching Program. This committee ranks applicants on the basis of all available information, and this ranking is submitted to the National Resident Matching Program. All of our first-year positions are available through the match.
The University of Nebraska Medical Center provides equal opportunity in education without regard to race, color, creed, religion, national origin, sex, sexual orientation, age, marital status, disability, or status as a disabled veteran or Vietnam era in accordance with the University of Nebraska's policy and applicable federal and state statutes and regulations.
The slideshow below contains pictures of our residents and faculty at work and play. We hope you enjoy taking a look.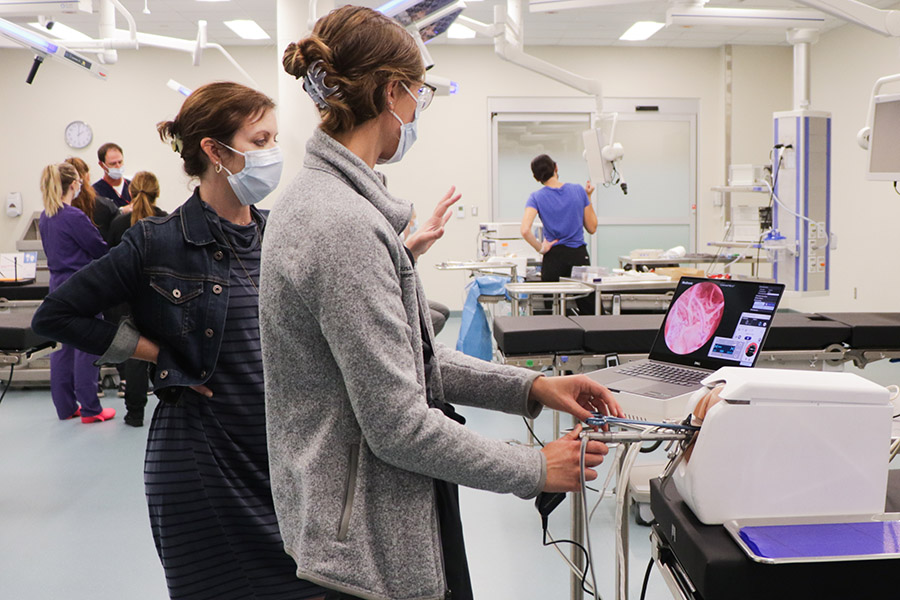 Dr. Griffin helps a resident manipulate a hysteroscope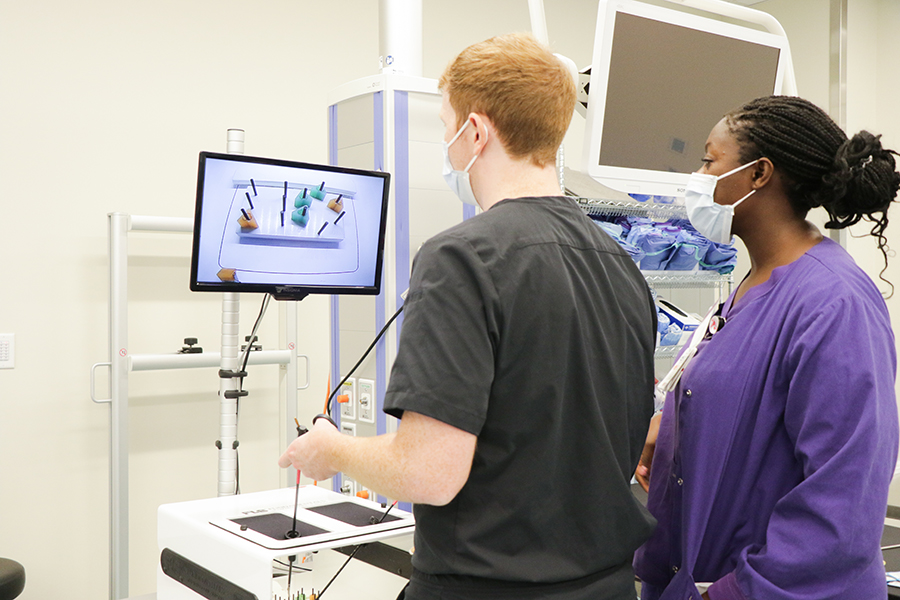 Residents practice their laparoscopy skills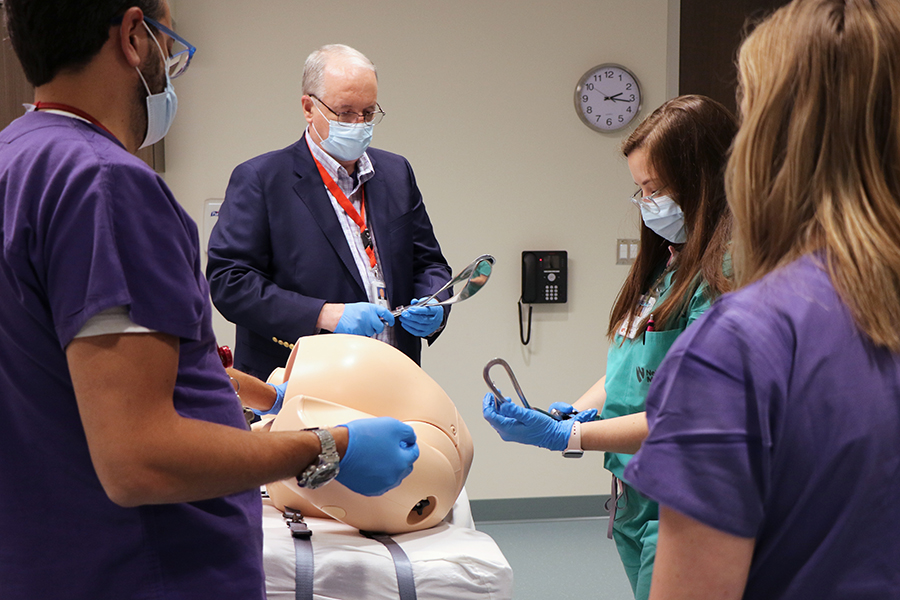 Dr. Smith instructs the residents on the use of forceps for an operative delivery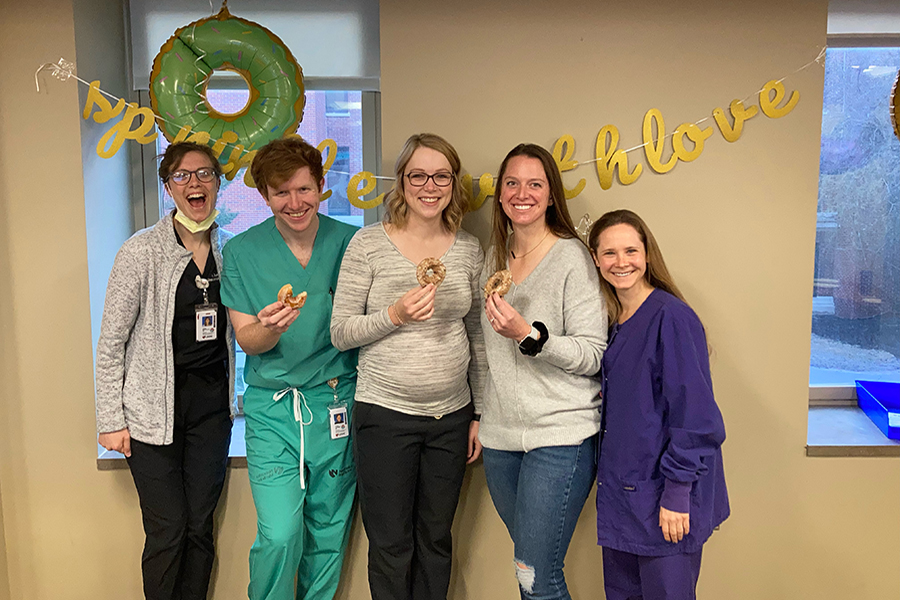 Dr. Cabrera and residents having some fun (and eating donuts!)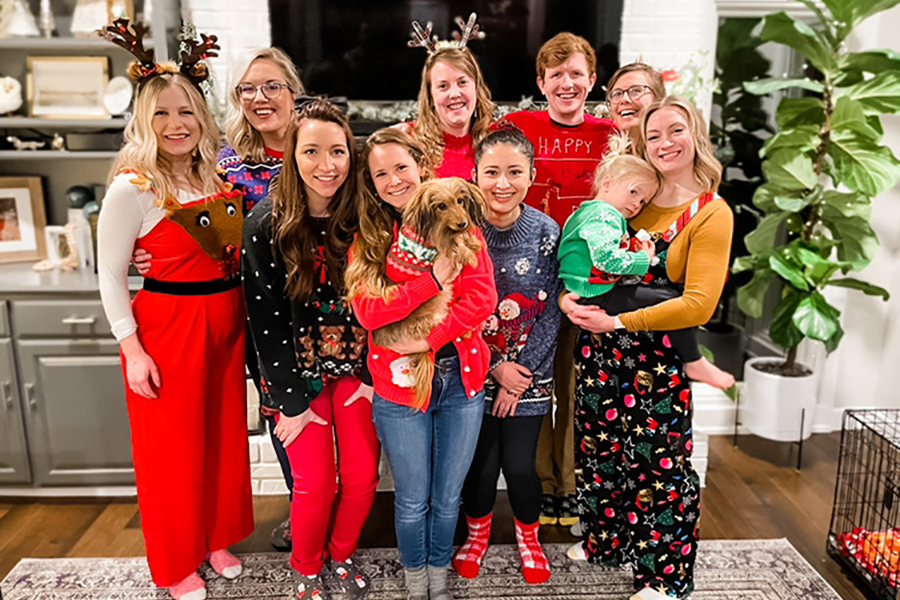 The residents gather to celebrate the holidays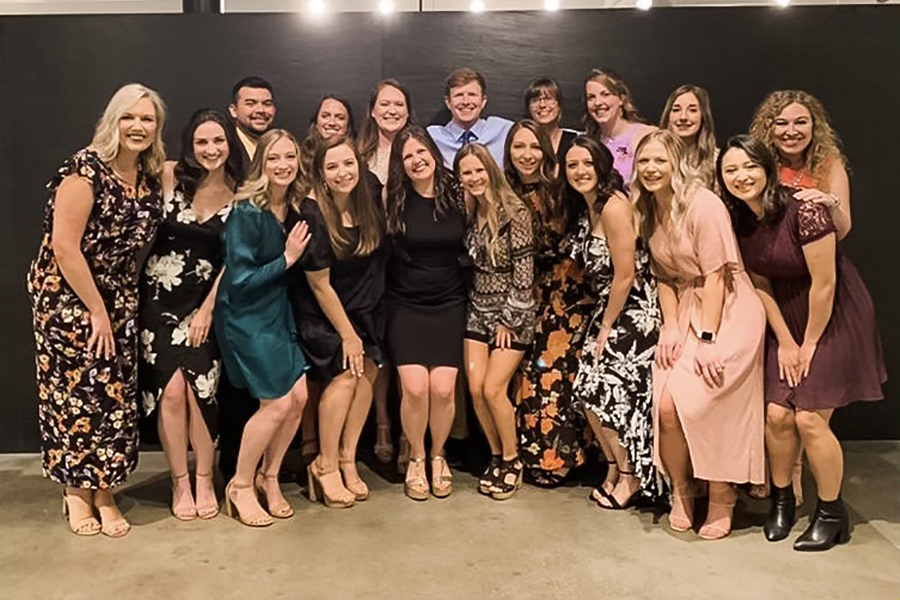 Dr. Cudzilo and all of the residents in 2022