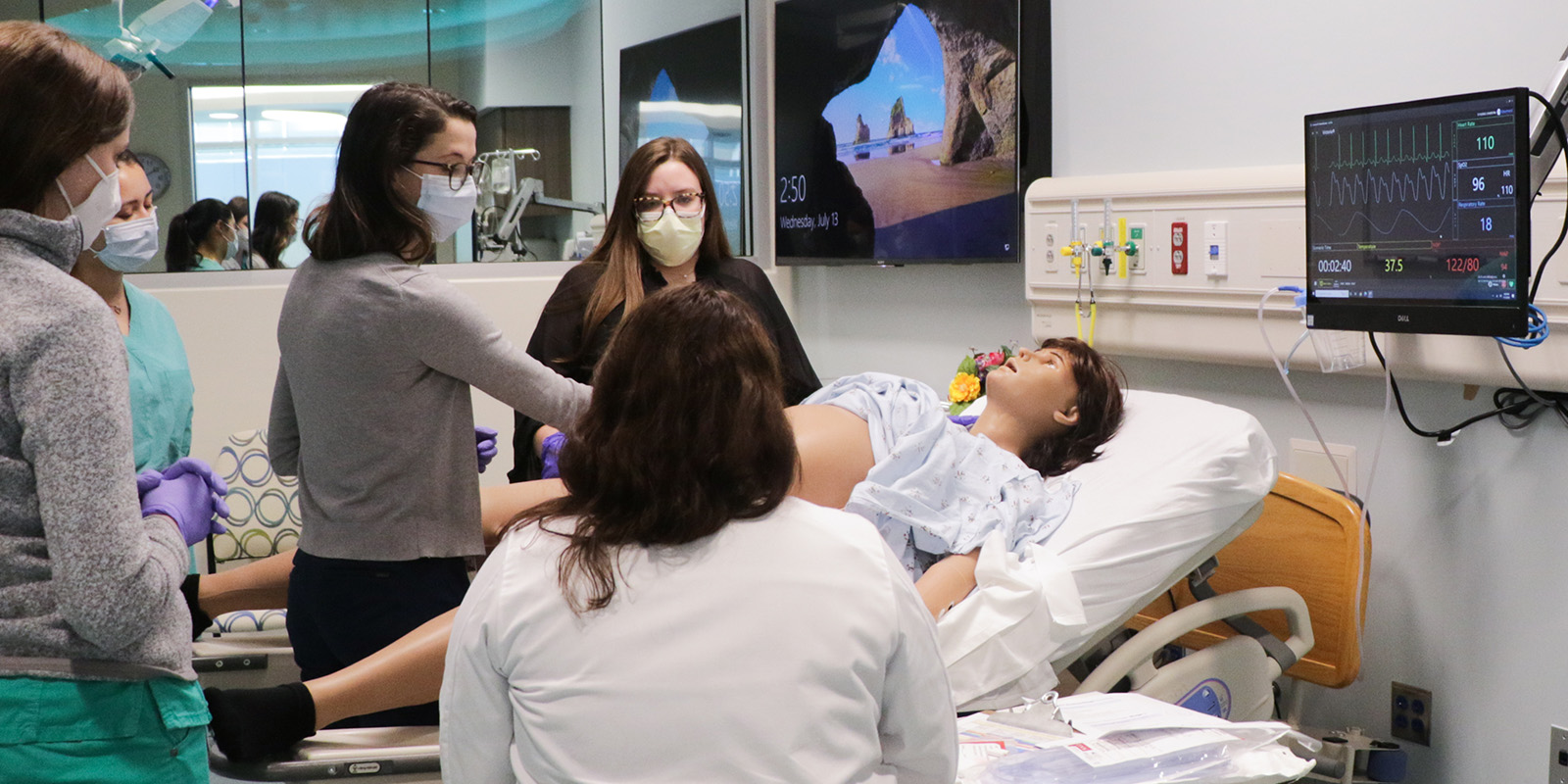 We are preparing the next generation of OB-GYN physicians.
The Obstetrics and Gynecology Residency Program is accredited through the Accreditation Council for Graduate Medical Education. Successful residency completion leads to board eligibility by the American Board of Obstetrics and Gynecology. We accept four new residents into the program each year.
Our institution pairs with a world-renowned medical center and hospital that strives to provide the most innovative patient care, teaching, and healthcare research in the nation. The overall goal of our training program is to provide an educational program with sufficient longitudinal experience in the evaluation, diagnosis, and management of gynecologic and obstetric conditions to result in the emergence of physicians prepared for independent and competent practice in the specialty. The program provides residents with escalated responsibility with each year building on previous experience. Additional educational experiences with specific objectives allow for a broad-based educational opportunity.
The Metropolitan Omaha area is growing at a rapid pace and is a wonderful city to live in.  So, please take the time to browse through our other web pages to learn more about us, and to help you make the decision of a lifetime.
Contact Information:
Laura E. Cudzilo, MD
Residency program director
Jessica Wilde, C-TAGME
Residency program coordinator
402-559-6160
Our Residents Work With a Range of Specialists
Our Faculty
Our faculty members include generalists, maternal-fetal medicine specialists, gynecologic oncologists, midwives, a breast care specialist, a gender care specialist, a pediatric/adolescent gynecologist, and research professors.
Learn More About Our Faculty
Private Practice
The residents also rotate with private practice physicians at Methodist Hospital and Methodist Women's Hospital. These rotations account for 12 months out of the 48 months in the program. In the second year of the program, the residents rotate to the Heartland Center for Reproductive Medicine.
Heartland Center for Reproductive Medicine
Other Specialists
Other specialists available to our residents in the Olson Center for Women's Health, our main ambulatory site, include diabetes/endocrine/metabolism, reproductive psychiatry, surgery, and radiology. All of these physicians are dedicated to the training of residents and students.
Olson Center for Women's Health