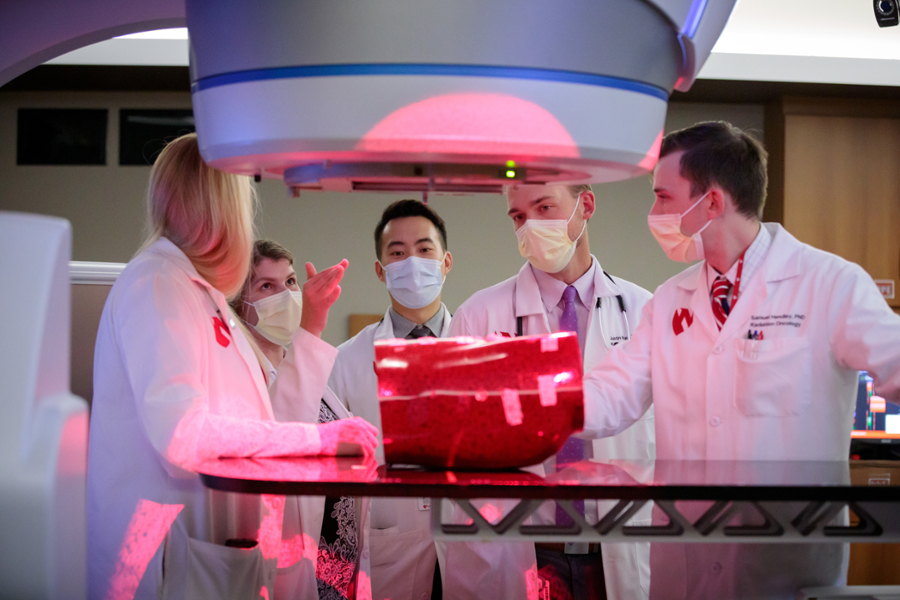 We are dedicated to providing first-class education and research opportunities for our residents and physicians.
Our vision is to employ the latest advances in technology and innovative treatment techniques and therefore be the leader in clinical patient care. The facilities our doctors and students practice in are equipped with state-of-the-art therapy equipment and deliver treatments that are specifically designed to meet the needs of the clinical situation.
Our department is active in both the academic/research and the clinical missions of UNMC/Nebraska Medicine, allowing health care professionals and students the environment to provide high-quality patient care.
Charles A. Enke, MD, was named department chair in 1998, serving not only as a leader and administrator, but also as a dedicated physician, educator and researcher. Dr. Enke is known as an advocate for the mission of radiation oncology and for growing the department's research, both in clinical and bench research.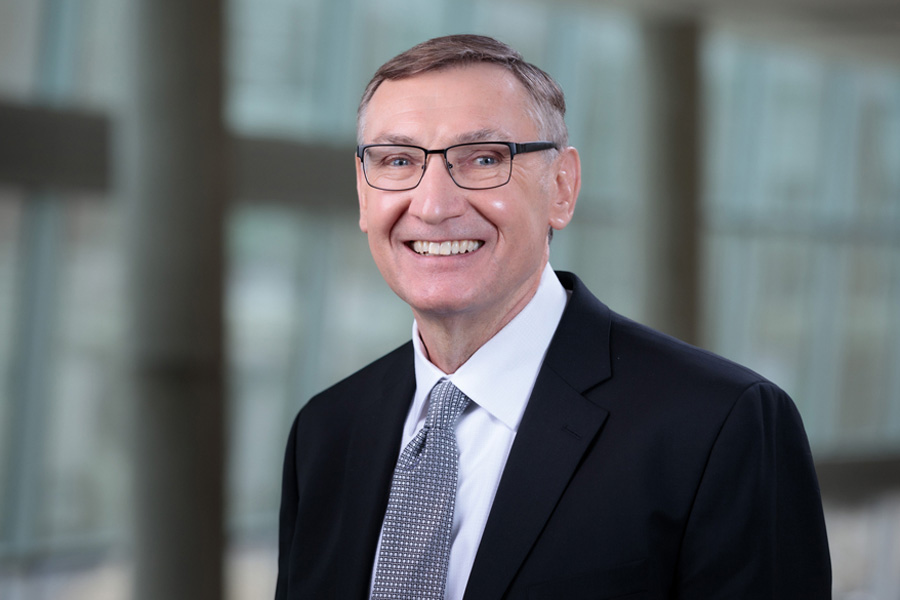 The Buffett Cancer Center
Commitment to Diversity, Equity and Inclusion
The Department of Radiation Oncology promotes equal educational and employment opportunities in the academic and work environment free from discrimination and/or harassment where everyone feels valued, respected and included. The Department is additionally committed to ensuring an environment that is inclusive and imbues a sense of belonging for historically excluded people including racial, ethnic and religious minorities, LGBTQ+ individuals, and people with disabilities.
Accreditations & Designations
The Department of Radiation Oncology is associated with the Buffett Cancer Center, which is the only cancer center in Nebraska with the National Cancer Institute designation. It is one of 71 NCI-designated centers in the country, earning this designation based on scientific excellence and the capability to integrate diverse research programs focused on cancer. It is also a founding member of the National Comprehensive Cancer Network, an alliance of 19 of the world's top cancer centers that develop standards and set guidelines for treating patients. The department is accredited by the American College of Radiology.