Shining a Spotlight on Dr. David Soffer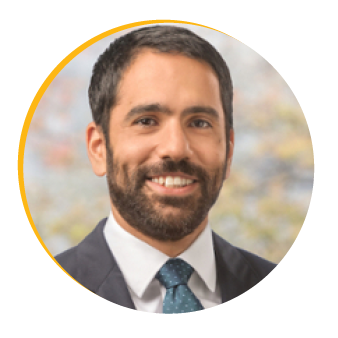 Academy Member Since 2022
Neonatologist, Assistant Professor, Department of Pediatrics
Bio

What do you do at UNMC?
I am a neonatologist at both UNMC And Omaha Children's Hospital and Medical Center.

Tell us about your educational research interests and teaching role.
My interest broadly focuses on medical ethics. Specifically on how to instill ethical knowledge and professionalism among pediatric trainees.

What is one of your favorite/memorable teaching moments?
When trainees have the 'revelation' of how difficult it is to lead difficult conversations with patients and their caretakers and apply ethical and professional behavior. They realize how much they don't know and how much they need to improve their skills in that area.

What do you see as the biggest benefit to being a member of the IAE?
Being among amazing educators. They can inspire you, challenge your research endeavors and most of all, mentor you.

What do you enjoy doing in your free time?
I would say traveling. In the pre-COVID era I used to travel all over the world and I look forward to go back to that.