Catalyst for Education Award
Educational support staff are the backbone of UNMC's success, and the Catalyst for Education award was created to honor their outstanding contributions.
The Catalyst for Education award, sponsored by the Academy, recognizes an individual in an educational support role whose contributions have been integral to furthering the educational mission at UNMC.
Recipients of the Catalyst for Education award are team members who are vital to the success of the educational mission, promote a premier environment, and ensure success of all trainees.
Criteria
All full-time UNMC staff members, with one or more years of service, whose primary responsibility is to provide educational support are eligible.
Previous award winners eligible after 5 years.
Faculty members are not eligible for this award.  
Know someone who should be nominated? Nominate a staff member now. The 2023 Catalyst in Education nomination period closes on June 23, 2023.
Previous Award Winners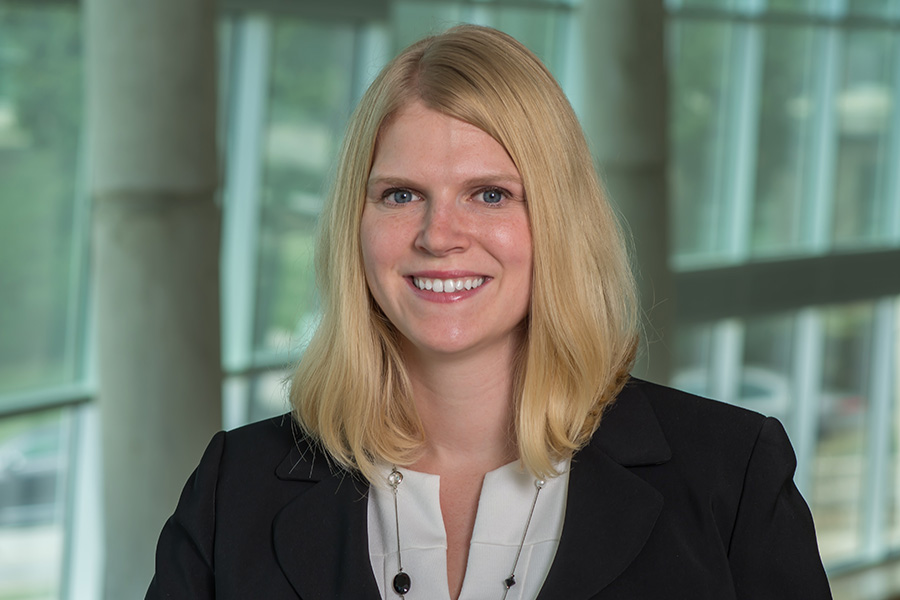 2022: Laura Vinson
Office of Public Health Practice
According to her nominators: 
Laura is someone who cares about a student's success. She has been a champion for students and communities at UNMC for over a decade. Laura has been instrumental in building community-based partnerships throughout Nebraska, the US, and the world. She is an excellent example of UNMC's commitment to high quality and state-of-the-art educational experiences.
2021: Erin Maxwell Snow
Department of Internal Medicine
According to her nominators: 
Erin always puts others first. She works daily with caring and compassion for those around her that leaves a truly positive impact on the entire department. Erin is a bridge builder. She brings a terrific attitude every day and does her job with the utmost integrity making all those around her better.
2020 | Molly Belieu
College of Nursing 
According to her nominators:
Molly has contagious positivity that manifests itself in the midst of hard work to improve the experience for all UNMC students. The status quo is not an option in Molly's world, and her pursuit of excellence is relentless. She has often been the catalyst for new opportunities, but even when ideas don't start with her, she is a staunch cheerleader and supporter.
2019 | Kimberly Rothgeb
Interdisciplinary Graduate Program in Biomedical Sciences
According to her nominators:
Kim puts her heart and soul into everything she takes on. She is the backbone of the IGPBS program. According to her students, Kim is the reason most of them get through not just their first years, but their PhDs.
2018 | Megan Brown
Department of Genetics, Cell Biology & Anatomy 
According to her nominators:
Megan has the enviable and very desirable knack for efficiently juggling the needs, wants, and personalities of countless faculty, staff, and administrators on a daily basis. The quality of Megan's work is unmatched; she has incredible attention to detail and a high degree of accuracy in her work.
2017 | Cindy Colpitts
Department of Pediatrics
According to her nominators:
Cindy is an indispensable member of the educational mission, not only through her service to our learners and faculty but also in the excellence with with she represents us on the national stage.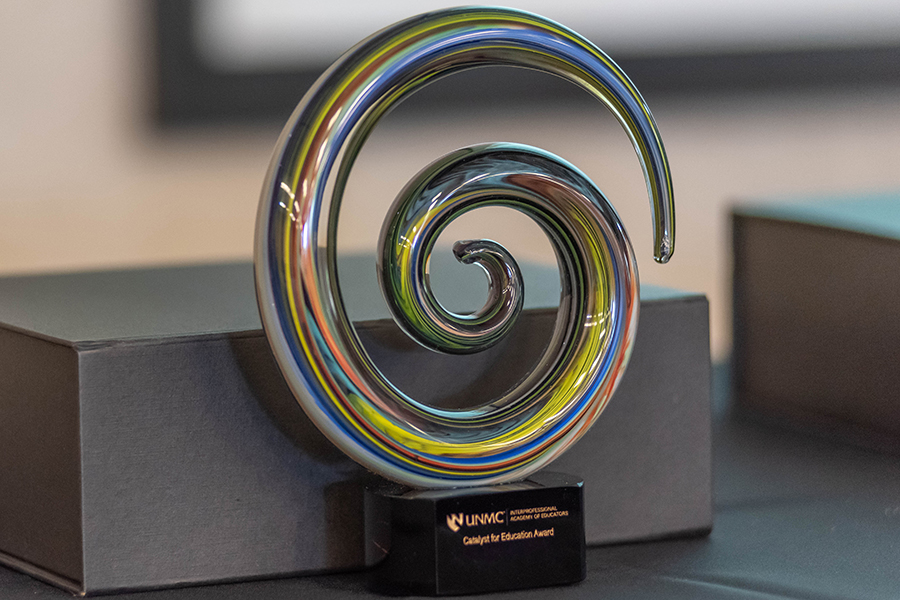 We are now accepting applications for the Catalyst for Education award. Nominate a deserving staff member today. Nominations are due by June 23.