Impact in Education Awards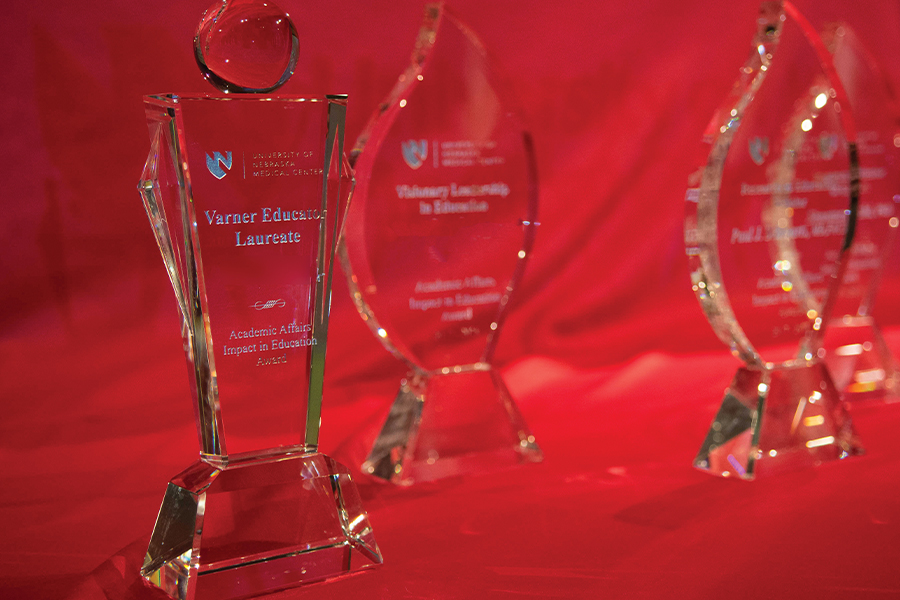 The education awards honor our faculty, who are among the most talented in the nation.
The Impact in Education Awards are the highest education-related awards conferred by UNMC. The eight awards recognize the dedication and ingenuity of our educators. Award categories include emerging educator, innovation, leadership, mentorship, service, interprofessional education, research and sustained achievement. 
Recipients receive award funds for professional development, recognition at the annual award ceremony and their name displayed on a plaque in the Academic Affairs office. The awards are sponsored by the Office of Academic Affairs, and the selection process and ceremony are facilitated by the Interprofessional Academy of Educators.
2023-2024
The nomination period for 2023-2024 is closed. The awards ceremony will be held Feb. 29, 2024 at 4 p.m.
Email the Interprofessional Academy of Educators with any questions.
About Jerald Varner, PhD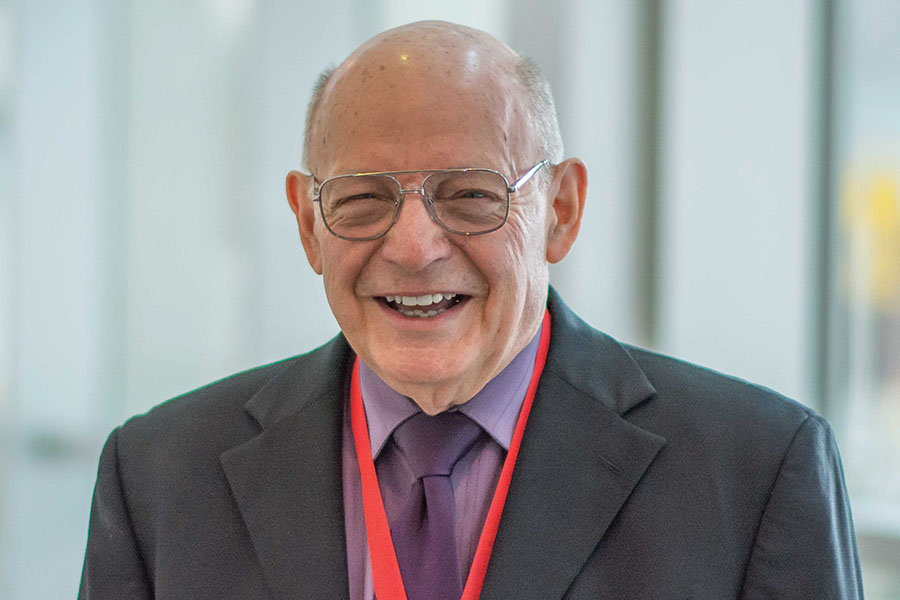 Dr. Jerald Varner's lifelong passion for interprofessional education, combined with his love of the intersection between biology, medicine and engineering, inspired his decision to endow and support the Varner Educator Laureate award. 
Dr. Varner's career as an educator in the Electrical Engineering Department at the University of Nebraska - Lincoln spans more than 50 years. His specialization is in the Bioengineering Area, with the hope that his work will make a difference in people's lives.
Dr. Varner was a consultant for the National Institutes of Health for 25 years and actively consulted with other institutions. Additionally, he has worked summers as a visiting researcher on the National Institutes of Health campus in Bethesda, Maryland, doing research related to the analysis of the electrical activity of the brain.
While active in research, his first priority and love is always in instructing students. To this end, Dr. Varner has received several teaching awards, including being awarded Outstanding Professor in Electrical Engineering for two years.
Dr. Varner also currently funds the Varner Professorship in Pancreatic Cancer and Global Health in the College of Medicine, which is held by Chandra Are, MD.

Watch a video of Dr. Varner explaining why he sponsors the Educator Laureate award.