IAE Education Research Grants
Have an idea for a pilot education research project and need support to get it off the ground?
The Education Research Grants from the Interprofessional Academy of Educators are awarded for pilot education research projects to support larger grant applications for future study. The award period is generally one year. To date, we have assisted 17 pilot programs lay the foundation for bigger research studies.
A total of $10,000 is typically available each year, spread out over 4 to 5 projects annually. In addition to funding, the Academy provides development resources, such as data analysis software and media equipment.
Now Accepting Applications for 2024
To apply for an Education Research Grant:
Email the completed form to iae@unmc.edu.
The deadline to apply is Jan. 31, 2024 by 11:59 p.m., and awardees will by notified later that spring.
Criteria
The principal investigator on the project needs to be an Academy member.
Grant submissions are scored by the Academy Leadership Team on specific aims, approach, resources, feasibility and the dissemination plan.
Grant funds are not to be used for faculty salary or conference travel.
Current Grant Recipients & Projects
| | | |
| --- | --- | --- |
| Principal Investigator | Project | Year Awarded |
| Abbey Fingeret, MD | Interprofessional Diabetes Patient Care Utilizing Telehealth: A Team-Based Simulation | 2021 |
| Shaun Horak, DMSc | Introduction of the Humanities into Medical Education | 2021 |
| Priscila Rodrigues Armijo, MD | Assessment and Transfer of Procedural Skills Training | 2021 |
| Sue Schuelke, PhD | Comparing High-Fidelity Simulation with Immersive Virtual Reality Simulation for Student Engagement, Competence and Clinical Judgment | 2021 |
| Dawn Tassemeyer | Use of a pre and post survey with a nursing escape room to evaluate student learning, student satisfaction, and anxiety in undergraduate nursing students | 2021 |
| Abbey Fingeret, MD | Health Professions Student Feedback vs Affirmation in Suturing and Knot Tying | 2022 |
| Karen Honeycutt, PhD | Women in Allied Health Profession Educational Programs: What Are Decision-making Points for Pursuing an Academic Doctoral Degree | 2022 |
| Kristen Cook, PharmD | Implementation of a Challenging Patient Encounters Series to Develop Affective Domains and Student Confidence | 2022 |
| Kendra Schmid, PhD | Comparing student performance between in-person and online biostatistics courses | 2022 |
| Tanya Custer | Online & Blended Learning Environments: A Mixed Methods Study Evaluating the Feasibility, Acceptability, & Influence of an Online, Professional Development Course for Health Professions Educators | 2023 |
| Megan Hyun, PhD | Simulation training for effective physicist-patient communication in radiation therapy | 2023 |
| Marnie Imhoff | Stress and Allied Health Profession Students | 2023 |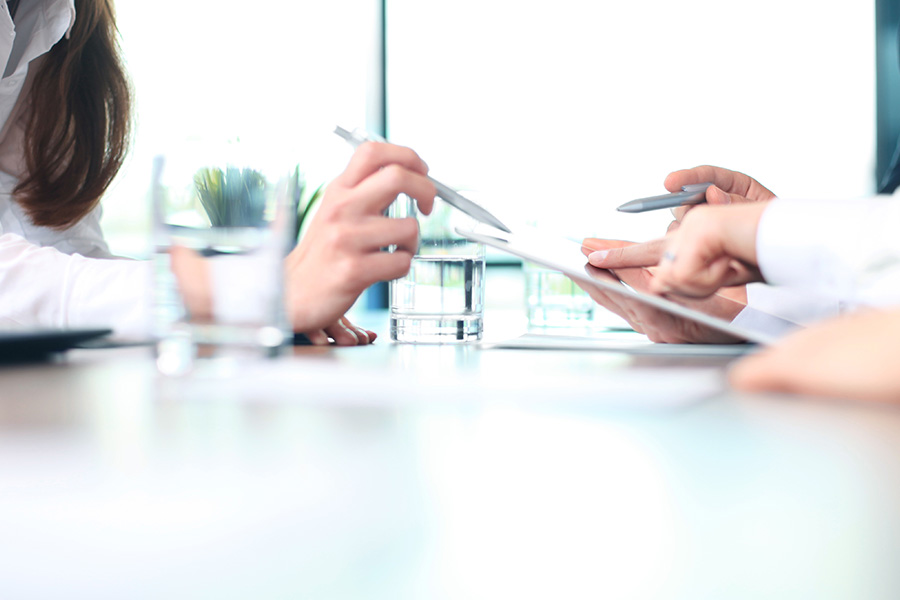 Meet with one of our education researchers who can help you navigate the process of scholarly work.