Shining a Spotlight on Dr. Jessica Semin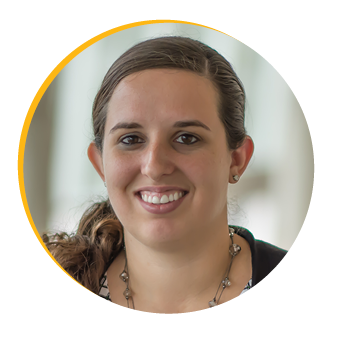 Academy Member Since 2022
Assistant Professor, College of Nursing-Omaha Division
Bio

What do you do at UNMC?
I teach in the undergraduate nursing program in our Population Centered Care & Leadership in Professional Practice courses and clinicals. I also enjoy being a faculty advisor for Fostering the Future and CON-O National Student Nurses Association chapter. It has also been rewarding to work with our international student exchange program and CON Global Health Committee. Furthermore, I really enjoy working on interprofessional projects that promote positive outcomes that align with the Quadruple Aim, including Dr. Alyson Hanish's Nebraska Collaborative Investment in Nursing grant, Dr. Jane Potter's Nebraska Geriatrics Workforce Enhancement Program grant, School Nurse Scholars Program, Dr. McKenzie Behrendt's collaborative simulation experiences with OT & BSN students, and the HEARTS (Helping Each other Adapt & Recover in Times of Sorrow) program with colleagues in CON, COPH, and CAPS.

Tell us about your educational research interests and teaching role.
My educational research interests involve looking at ways we can enhance interdisciplinary education, especially in collaboration with community partners and/or innovative learning methods.

What is one of your favorite/memorable teaching moments?
One of my favorite teaching moments involves participating in an interdisciplinary OT & BSN educational simulation event in the iEXCEL building in April 2022. Seeing OT & BSN students working together to tailor the care plan from each of their perspectives for the patient case scenario was very rewarding to see. At the end, the students reported better understanding each other's roles and having more respect for what each profession does. Working with CAHP OT faculty member, McKenzie Behrendt, also allowed me to learn more about OTs and the program's curriculum. It was a fun learning experience for all!

What do you see as the biggest benefit to being a member of the IAE?
Being able to network and collaborate with other faculty, staff, and students who are also passionate about health profession education is so rewarding. The IAE Office does a fantastic job of putting together newsletters, webinars, and events to increase awareness of opportunities and resources to move ideas forward. It is an honor to be a member of IAE!

What do you enjoy doing in your free time?
In my free time, I most enjoy spending quality time with friends and family whether it is having a meal together, attending a local community event, playing a board game, or traveling. I also enjoy swimming, biking, and genealogy work.