Shining a Spotlight on Michael Kozak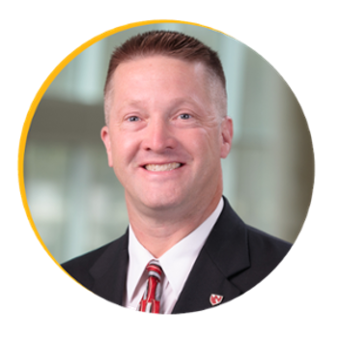 Academy Member Since 2017
Instructional Designer, Academic Technologies, Information Technology
Assistant Professor, College of Allied Health Professions
Email

What do you do at UNMC?
As an Instructional Designer in IT, I serve all colleges and Nebraska Medicine departments in creating engaging course content while serving as a Canvas LMS administrator. Leveraging 25+ years as a professional educator, I provide consultation on innovative education best practices to UNMC faculty and participate in various education committees. I currently co-chair the IAE Education Technology Collaborative committee.

Tell us about your educational research interests and teaching role.
My current research and professional development activity focuses on the virtual presence in telemedicine and increasing communication through virtual reality, augmented reality, and web-based video technologies. My focus directly applies to the course I teach, Multimedia and Emerging Technologies, within the Master of Health Professions Teaching with Technology program of study.

What is one of your favorite/memorable teaching moments?
I could never pick just one favorite teaching moment, but among them all the one thing that shines bright is the look in a student's eye when they "get it." That Ah Ha! moment they experience with me as their "guide on the side" is what truly drives me as educator. I love to empower others and help them achieve their goals or overcome challenges.

What do you see as the biggest benefit to being a member of the IAE?
The professional networking and relationships built through experiences provided by IAE is the biggest benefit of membership. It is comforting to know I always have a close network of professionals to turn to for any need.

What do you enjoy doing in your free (non-work) time?
Free time? What is free time? I'm always working a second (or third) job, and with family activities, I'm always teaching and learning. Whether teaching someone how to snow ski, framing and finishing a basement, or editing a video to share a digital story of the experiences, there is always something new and fun to learn and share! Best of all, it's about being a positive role model for my three sons.